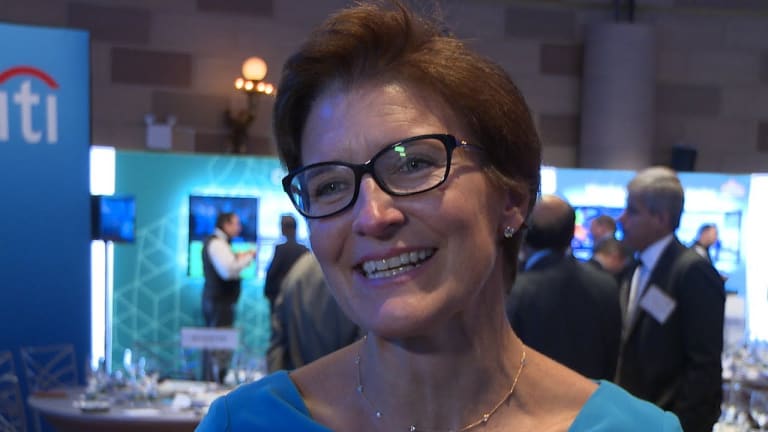 Opening Bell: 1.14.21
Banks brace; a woman in charge; expensive IPOs; hard to distance from the insurrectionist when she's married to the CEO; and more!
Bank Earnings: Expect a Messy Quarter and a Peek at 2021 [WSJ]
KBW analysts expect per-share bank earnings to fall 8% in the fourth quarter compared with the same time in 2019. They also expect profits to fall compared with the third quarter, when some of the largest banks delivered better-than-expected results…. Mortgage levels are expected to decline in 2021. Rising coronavirus cases and job losses threaten to keep consumers at home and squeeze their income, which would likely weigh on credit-card spending and leave some customers unable to pay their bills.
Jane Fraser Puts Mark on Citigroup With Overhaul of Wealth Businesses [WSJ]
The New York bank is combining into a new unit its high-end private bank for the ultrarich and its wealth-management offerings for the less affluent…. The idea is for the bank to get clients earlier and keep them as they grow richer, earning more fees in the process.
Goldman Sachs says the S&P 500 will rise 14% in 2021. Here's the road map [MarketWatch]
Underlying a double-digit forecast for returns in 2021 is the investment bank's bullish projection on the U.S. economy — 6.4% real gross domestic product growth compared with the consensus of 4.2%.... In tandem with EPS are projections of a strong rebound in margins, which Goldman expects to be higher than the bottom-up consensus forecast. An increase in margins is largely driven by operating leverage, as well as moderating costs like labor.
Wall Street wins again: Affirm IPO leaves $1.23 billion (at least) on the table [Fortune]
Affirm sold 24.6 million shares at the $49-per-share that big investors paid in the offering. After paying its underwriters $54 million, or 4.5% in fees, Affirm raised $1.151 billion. But on its opening day of trading, when all and sundry got a chance to buy, its shares soared $48.24 or 98.4% to close at to close at $97.24. So Affirm left $1.187 billion (24.6 million shares at $48.24) on the table. In effect, it cost $1.03 in foregone cash (not including the underwriting fee) for every dollar Affirm pocketed from the offering.
Poshmark Prices IPO Above Marketed Range at $42 a Share [Bloomberg]
Poshmark had marketed the shares for $35 to $39.
SolarWinds Hack Leaves Market-Sensitive Labor Data Intact, Scalia Says [WSJ]
"The public can have total confidence in the data that BLS has," he said. He added that the department determined that none of the bureau's data was "exfiltrated," or transferred from the bureau's systems. "No data was lost or corrupted," Mr. Scalia said.
Kelly Loeffler and the N.Y.S.E. [DealBook]
She "was one of the loudest amplifiers of falsehoods about supposed voter fraud in Georgia," according to NPR. "Election administrators there begged for weeks for officials to stop sharing such claims, for fear of violence…." The roles of Ms. Loeffler and her husband, who personally gave $10.5 million to a PAC supporting his wife's campaign and $1 million to a pro-Trump PAC last year, raise some thorny questions for the company, its board, employees, traders and the companies listed on the exchange.