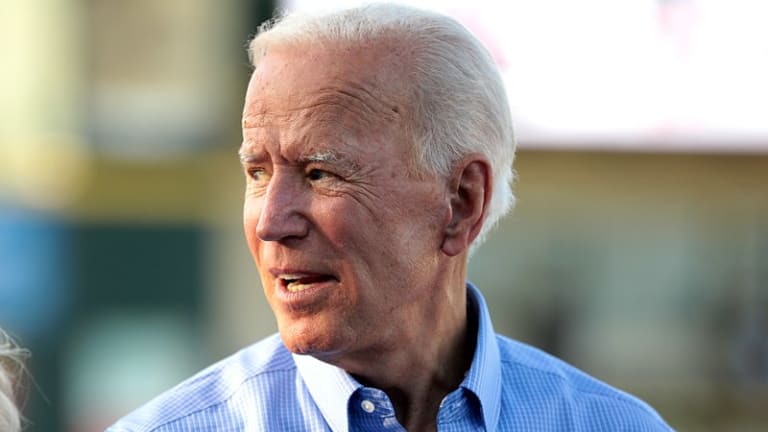 Opening Bell: 1.15.21
TWO TRILLION DOLLARS; RenTech founder retires; black edge comes to Florida; London's lamentations; and more!
Biden unveils $1.9T plan to stem COVID-19 and steady economy [AP]
The legislative proposal would meet Biden's goal of administering 100 million vaccines by the 100th day of his administration, and advance his objective of reopening most schools by the spring…. Biden proposed $1,400 checks for most Americans, which on top of $600 provided in the most recent COVID-19 bill would bring the total to the $2,000 that Biden has called for….
"The crisis of deep human suffering is in plain sight, and there's not time to waste," Biden said. "We have to act and we have to act now."
James Simons Steps Down as Chairman of Renaissance Technologies [WSJ]
"I believe it is time: This transition has been many years in the making," Mr. Simons said in a letter to clients a few weeks ago. Mr. Simons, who will be 83 in April, will continue to serve on the board…. Over the years, Mr. Simons has played an increasingly reduced role at his firm while focusing on science, education and other philanthropies. He resigned as Renaissance's chief executive in 2010 and the firm has been run by computer programmer Peter Brown in recent years.
Now, Mr. Brown has taken the reins as chairman. He faces an immediate challenge: dealing with investors unhappy with the poor performance by some of Renaissance's funds, all of which are run using predictive models that the firm almost never interferes with.
Exxon reportedly investigated by the SEC over valuation of key asset [CNBC]
The whistleblower complaint, filed by an employee, alleged that Exxon pushed staff toward inaccurate forecasts including the rate at which wells could come online…. The report follows a difficult year for Exxon, and the oil and gas industry more broadly. In December, Exxon said that it will write down the value of its assets by up to $20 billion in the fourth quarter.
Point72 to Expand With Florida Offices as Managers Head South [Bloomberg]
Point72 Asset Management will open an office at 360 Rosemary in West Palm Beach before the end of June, according to Tiffany Galvin-Cohen, a spokeswoman for the firm. It's also scouting a location in Miami that it expects will be ready in the latter half of the year…. The firm is adding the offices to accommodate current and prospective employees who want to move south. The locations will initially hold a total of about 45 people, mainly investment staff. Point72, which employs 1,600 workers globally, has no plans to cut space in its Stamford, Connecticut headquarters or in its Hudson Yards offices in New York City
London Fund Managers See Post-EU Threat to $2 Trillion Business [Bloomberg]
"There's definitely a risk that that political sway may carry," Jack Inglis, chief executive officer of the London-based Alternative Investment Management Association, said at an event late last year. "By punishing the U.K. you're actually punishing many, many other countries as well along the way, but that is potentially where the discussions could go…."
"There might be a shift there, which obviously would be fundamental because that's always been the model -- that you have your distribution staff in the region, and you have a centralized investment hub in London or New York," she said.
Fannie, Freddie Taxpayer Stake Won't Be Restructured Under Trump [WSJ]
Advisers close to President-elect Joe Biden have said he would be in no hurry to privatize the companies, which guarantee roughly half of the $11 trillion U.S. mortgage market. Instead, Mr. Biden would focus on ways to use the companies to boost housing affordability and promote homeownership, the advisers said…. Thursday's changes to the companies' bailout agreements allow the firms to retain roughly $280 billion, or the equivalent of what they are required to maintain as part of new, banklike capital rules set by the FHFA in November….
Treasury officials said Thursday they were unwilling to significantly restructure the government's senior stakes in the firms, now valued at roughly $230 billion, saying the issue should be subject to further study. That move effectively means it will be up to a Biden-led Treasury Department to tackle the question.
Second London Hedge Fund Worker Facing Extradition over Tax Scandal [Bloomberg]
Prosecutors in Cologne want Duet Group's Vijaya Sankar as part of a probe relating to Cum-Ex trading, his lawyer, Syed Rahman, said by email. Sankar will argue in a London court Friday that Brexit should stop his extradition.
The 44-year-old's hearing comes just a day after Guenther Klar, who had worked for Sanjay Shah's Solo Capital, lost his fight against extradition to Belgium.