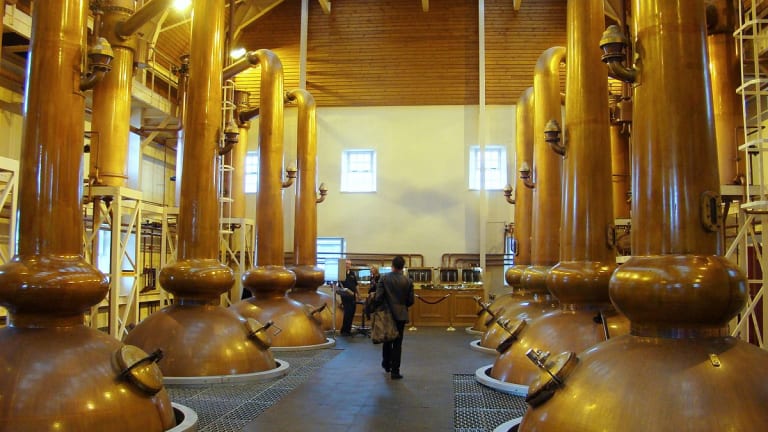 Opening Bell: 1.19.21
Warren to run CFPB after all; China survives China virus; Office Depot still playing coy; Elon Musk: cat killer; and more!
Biden selects Gensler for SEC chair, Rohit Chopra to lead CFPB [The Hill]
[President-elect Joe] Biden will nominate former Commodity Futures Trading Commission (CFTC) chairman Gary Gensler to lead the SEC and Federal Trade Commission member Rohit Chopra to lead the [Consumer Financial Protection Bureau], the transition announced…. Chopra, who Biden has put forward to lead the CFPB, helped Massachusetts Sen. Elizabeth Warren (D) establish the office prior to her time serving in the upper chamber.
Yellen Will Urge Lawmakers to 'Act Big' to Avert a Protracted Downturn [WSJ]
"Economists don't always agree, but I think there is a consensus now: Without further action, we risk a longer, more painful recession now—and long-term scarring of the economy later," Ms. Yellen says in the text of remarks to the Senate Finance Committee…. "Neither the President-elect, nor I, propose this relief package without an appreciation for the country's debt burden. But right now, with interest rates at historic lows, the smartest thing we can do is act big."
'We Need to Stabilize': Big Business Breaks With Republicans [NYT]
Tim Ryan, the chief executive of PWC, who said his firm was among those suspending donations to members who voted against certification, called for the country to come together. "I believe this is the best country in the world, and we can't let all that go to hell in a handbasket," he said…. "If we can't come together, can't stabilize, or if it got worse, it wouldn't be good for business…."
"It's not just a break with Trump but potentially with the Republican Party," said Richard Edelman, chief executive of the global corporate communications firm Edelman. "It's not OK what's going on in America, and businesspeople are going to hold you to account."
China's Growth Beats Estimates as Economy Powers Out of Covid [Bloomberg]
China's economy roared back to pre-pandemic growth rates in the fourth quarter as its industrial engines fired up to meet surging demand for exports, pushing the full-year expansion beyond estimates and propelling its global advance…. That leaves the world's second-largest economy driving global growth and potentially passing U.S. GDP sooner than previously expected…. The revival makes China the only major global economy to have expanded last year….
Office Depot Rebuffs Takeover Offer From Staples [WSJ]
ODP has concluded that a sale of its retail and consumer-facing e-commerce operations to Staples or a joint venture is preferable to a full takeover, according to a letter sent by ODP's chairman to an official of the private-equity firm that controls Staples. It said in the letter, seen by The Wall Street Journal, that such a deal would afford the same cost savings as a full-company sale but be less likely to attract prolonged regulatory scrutiny.
Staples' recent bid marks the third time it has tried to acquire its main bricks-and-mortar rival.
Covid-19's Blow to Business Travel Is Expected to Last for Years [WSJ]
Delta Air Lines Inc. Chief Executive Ed Bastian this past week said on an investor call that the airline's recent customer surveys forecast around 70% of pre-pandemic corporate travel will resume by 2023, including international trips.
In the near term, the travel business still faces painful adjustments. "Perhaps by the end of 2021, our assessment is that domestic business could be in the range of down 50% to 60%" from the pre-pandemic level, Southwest Airlines Co. CEO Gary Kelly said at an industry conference last month.
Singapore Exchange Hosts Whisky-Linked Securities [Wealth Briefing Asia]
Rare Cask Holdings Pte, a wholly-owned subsidiary of PrimePartners Corporate Finance Holdings, today said that it had listed asset backed securities, linked to casks of whisky, on Singapore's Hg Exchange.
The digital ABS will enable accredited investors to own a portion of the portfolio of "Casks of Distinction" until their maturity and bottling…
"The first trade of Scotch Whisky on Liv-ex was 16 bottles of Macallan Highland Single Malt Reflexion in 2016 for £495 per bottle. Just two years later, the same whisky traded at £600 per bottle - cementing a 21.2 per cent return over a two-year period. Now in 2020, that same bottle has a market price of £725 – another 20 per cent increase over two years."
Jamie Lynn Spears blames Elon Musk and Tesla for killing her cats [CNN]
"We have now lost — I don't want to tell you how many cats — because they don't hear the Tesla crank and unfortunate things happen and it's really devastating and tragic for everyone involved," she said in her Instagram post, according to multiple news reports that preserved the video.
"Elon Musk, let's figure this out," she said. "You owe me a couple cats."