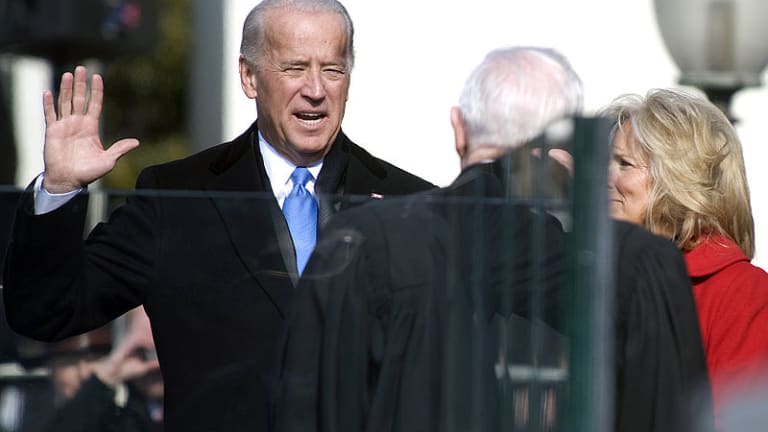 Opening Bell: 1.20.21
Trump trumped; Elliott's China adventure ends; closing the ring; Dov Charney needs $20 million; Cohen cancels; and more!
The Financial Minefield Awaiting an Ex-President Trump [NYT]
In his earlier dark moments, Mr. Trump was able to rescue businesses he runs with multimillion-dollar infusions from his father or licensing deals borne of his television celebrity. Those lifelines are gone. And his divisive presidency has steadily eroded the mainstream marketability of the brand that is at the heart of his business…. Without a new lender, or a new line of revenue that does not require a large investment of time and money, the soon-to-be-former president is likely to face hard choices, including possibly being pinched into selling underperforming golf courses or his hotel in the Old Post Office Building in Washington.
Hedge fund Elliott Management to shutter Hong Kong office [Reuters]
The 44-year-old firm told investors the Hong Kong workforce was being moved to London and Tokyo…. The Hong Kong closure does not signal a shift in investment priorities, the source said, however. Although the decision is being made largely for efficiency reasons, it coincides with rising political tension in the Asian financial hub.
Jack Ma, Alibaba's Billionaire Co-Founder, Resurfaces After Months of Lying Low [WSJ]
"Jack Ma participated in the online ceremony of the annual Rural Teacher Initiative event on January 20," the billionaire's foundation said in a statement…. The Hong Kong-listed shares of Alibaba Group Holding Ltd., which Mr. Ma co-founded, jumped on the news and closed 8.5% higher Wednesday.
London's Raucous Trading Ring Calls Time on 144-Year History [Bloomberg]
The trading floor known as "the Ring" fell silent last year, as Covid-19 spread through the city of London…. The exchange and its members insisted the closure was temporary -- until now. On Tuesday, the LME laid out a proposal to close the Ring for good and shift permanently to an electronic trading system for establishing the world's benchmark prices for industrial metals…. "It's the end of a very long era and a very sad day," Nick Fellowes, managing director at Amalgamated Metal Trading Ltd., said by phone. "We still have serious concerns about how the exchange will continue to operate efficiently during periods of illiquidity and uncertainty."
American Apparel Founder's Fraud Claim Tossed in Hedge Fund Suit [Bloomberg Law]
A securities fraud claim brought by the former CEO of American Apparel Inc. is precluded by a Delaware court order requiring him to repay around $20 million that he borrowed from a hedge fund in an attempt to regain control of the company, a California appeals court said Tuesday.
'Pharma Bro' Shkreli loses 2nd bid for early prison release [AP]
A federal judge has rejected convicted pharmaceutical executive's Martin Shkreli's second request to be let out of prison early, showing skepticism about his claim in court papers that mental health issues have weakened his immune system and made him more susceptible to contracting the coronavirus….
Matsumoto also rejected the argument that Shkreli should be let out because coronavirus-related lockdowns were impeding his ability to communicate with the lawyers representing him in a civil lawsuit brought by the Federal Trade Commission.
Steve Cohen responds to 'cancel culture' tweet after Mets' Jared Porter firing [N.Y. Post]
One user asked him: "Caving to cancel culture is abhorrent, now that [Porter's] life has been ruined, what is his path to redemption Mr. Cohen?"
"I have no idea. I have an organization of 400 employees that matter more than any one individual," Cohen replied. "No action would [have] set a poor example to the culture I'm trying to build."
Hedge Fund Worker Loses Bid to Stop Extradition Over Brexit [Bloomberg Tax]
The man was among five people wanted in European countries whose application was dismissed Wednesday by a British court. They had argued that because the U.K. hasn't been a part of the European Arrest Warrant program since the Brexit transition period ended Jan. 1, the court no longer had the power to rule on those extradition requests.