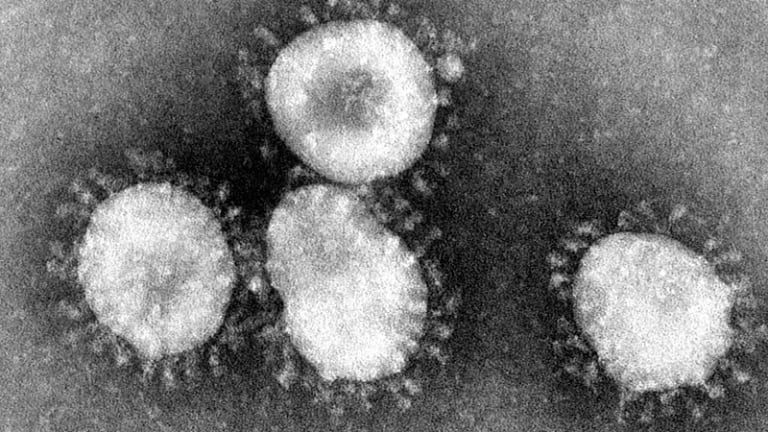 Opening Bell: 1.25.21
You might want to postpone your post-COVID plans; what's a little dismemberment among friends?; progressives want Barr barred; and more!
Hedge fund Element warns of deep economic blow from new virus strain [FT]
"What you are seeing in the UK today you will see over much of continental Europe, and I don't think markets [and] . . . policymakers are really grasping that," [head of markets Colin] Teichholtz said. "Are policymakers getting this? Are people updating their economic forecasts for the second quarter to reflect a much worse outcome in terms of the economy being able to reopen? There is very little indication of that in forecasts…."
The pessimistic outlook from Mr Teichholtz stemmed from low vaccination rates across the EU, with countries such as Germany, France and Spain lagging behind the pace of inoculations in the US and UK…. He cautioned that lockdowns could last until June if policymakers did not take more aggressive measures across the continent to contain the virus soon.
How Options Trading Could Be Fueling a Stock Market Bubble [NYT]
The skew is evident in something called the put-call ratio, which shows how many contracts are betting on gains compared with those betting on losses through "put" options. On Friday, the 50-day moving average of that ratio was 0.42, near the lowest level in two decades. The last time it was this tilted for this long was 2000, meaning options investors are more optimistic, or greedy, than they have been in over two decades.
Together, the sudden growth in options trading and the unbridled optimism of the buyers is a market-moving force in itself.
Tishman Speyer-backed SPAC to take smart-lock maker Latch public in $1.6 bln deal [Reuters]
Under the deal, Latch will receive around $510 million in cash, including $190 million from investors such as Chamath Palihapitiya, BlackRock Inc, D1 Capital Partners and Fidelity Management & Research Company LLC…. Palihapitiya has been one of the most prolific sponsors of special purpose acquisition companies (SPAC), merging them with a range of companies, from space tourism firm Virgin Galactic Holdings Inc to home-selling platform Opendoor Technologies Inc.
Wall Street Returns to Riyadh [DealBook]
Some of Wall Street's biggest names are scheduled to attend, mostly virtually, according to the conference's itinerary. David Rubenstein of Carlyle is moderating a keynote panel that also includes Ray Dalio of Bridgewater Associates, Larry Fink of BlackRock, David Solomon of Goldman Sachs and Thomas Gottstein of Credit Suisse. James Gorman of Morgan Stanley will be interviewed by the CNN anchor Erin Burnett. Other executives set to appear are Steve Schwarzman of Blackstone, Masa Son of SoftBank, Adena Friedman of Nasdaq, Tom Barrack of Colony Capital and Jeffrey Ubben of Inclusive Capital…. "M.B.S. is going to be running Saudi Arabia no matter what David Solomon says or doesn't say," Mr. Gause of Texas A&M said, referring to the nickname of the Saudi crown prince, Mohammed bin Salman. He questioned the logic of withdrawing corporate ties from Saudi Arabia but keeping them in, say, China, which faces its own criticisms over human rights abuses.
Thor Halvorssen, the founder of the nonprofit Human Rights Foundation, which has funded "The Dissident," a documentary about Mr. Khashoggi's killing, said that those attending the event gave the crown prince valuable legitimacy. "The message is, 'Look, the world's money and the powerhouses of finance and industry are my puppets,'" he said.
Progressives Are Seething Over Biden's Likely Pick for Banking Regulator [NYT]
The prospect has dismayed many progressive groups that would prefer Mehrsa Baradaran, a law professor who has written about how banks treat Black people and the poor…. Mr. Barr opposed a stricter version of the Volcker Rule, which bans banks from making risky bets with depositors' money…. From 2015 to 2017, Mr. Barr served on an advisory board for Ripple, which uses digital currency to transfer payments around the world. Mr. Barr was long gone when, last month, Ripple and its two top executives were sued by the Securities and Exchange Commission for selling unregistered securities in the form of digital currency to raise money for the company's operations.
Tesla sues former employee for allegedly stealing software code [CNBC]
The complaint says he began working for Tesla on December 28, 2020, and almost immediately began uploading files and scripts (written in a programming language called Python) to his Dropbox account…. Khatilov told the New York Post on Friday that the software files ended up in his Dropbox by mistake. He was trying to make a backup copy of a folder on his computer, he told the newspaper, and unintentionally moved it to Dropbox. He was was not aware Tesla was suing him until the newspaper reached out to him about the matter.