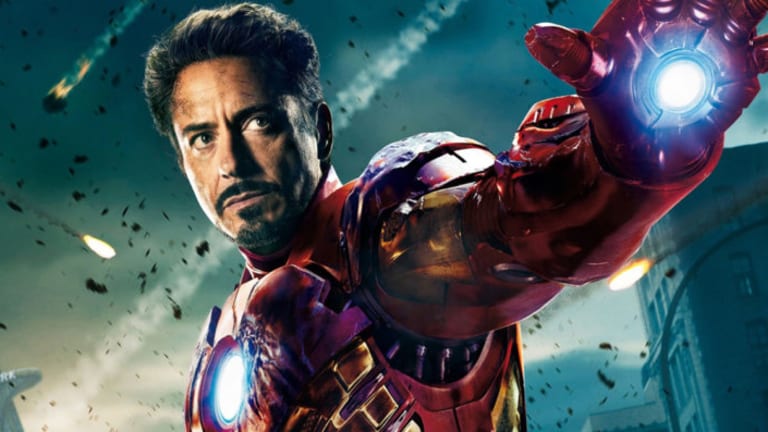 Opening Bell: 1.28.21
The still-anemic economy; rivals rise; Iron Man's back nine; fade to Black? and more!
U.S. Economy Shrank in 2020 Despite Fourth-Quarter Growth [WSJ]
U.S. gross domestic product—the value of all goods and services produced across the economy—rose at a 4.0% seasonally and inflation adjusted annual rate in the final quarter of last year, the Commerce Department said on Thursday, joining a record gain in the third quarter to further reduce losses from earlier in the pandemic…. For all of 2020 the U.S. contracted by 3.5%, measured year over year. That was the first decline since the financial crisis and the largest since 1946. Measured from the fourth quarter to the same quarter a year ago, the economy shrank 2.5%.
Fed stresses its commitment to low rates as economy stumbles [AP]
The Fed said in a statement after its latest policy meeting that hiring and economic growth had slowed, particularly in industries affected by the raging pandemic, notably restaurants, bars, hotels and others involving face-to-face public contact. The officials kept their benchmark short-term rate pegged near zero and said they would keep buying Treasury and mortgage bonds to restrain longer-term borrowing rates and support the economy…. Powell said… Fed policymakers see the pandemic increasingly as a short-term risk that will likely fade as vaccines are distributed more widely. But he also cautioned that the threat remains a serious one, particularly because of the potential harm from new strains of the virus.
Apple tops $100 billion in revenue for the first time as iPhone, iPad sales surge [MarketWatch]
Though Apple's newest line of iPhones was only available for part of the holiday quarter, the company still grew the smartphone business sharply, recording $65.60 billion in sales for the category compared with $55.96 billion a year earlier. Analysts were modeling $59.53 billion in iPhone sales…. Roughly half of the customers who purchased Macs or iPads in the quarter were new to those products.
Facebook posts a 33 percent increase in revenue and a 53 percent jump in profit. [NYT]
The social network's revenue in the fourth quarter grew to $28 billion, up 33 percent from a year earlier and beating Wall Street estimates. Profits totaled $11.2 billion, up 53 percent.
Facebook's business rose even as it dealt with multiple controversies. It has been criticized for the proliferation of misinformation across its platform and the effects of those falsehoods on users, while regulators have grown increasingly concerned about its outsize power.
The Gores Group-backed SPAC looks to raise $300 mln in IPO [Reuters]
Gores Holdings VIII Inc, the eighth special purpose acquisition company (SPAC) launched by The Gores Group as part of this series, said it would sell 30 million units, comprising shares and warrants, priced at $10 apiece in the IPO…. United Wholesale Mortgage last year agreed to go public by merging with another Gores Group-backed SPAC, valuing the wholesale mortgage lender at $16.1 billion.
An Iron Man goes Green: Robert Downey Jr. launches ESG-focused venture capital funds [Fortune]
The actor and producer Robert Downey Jr., best known of late for his roles as Tony "Iron Man" Stark and Sherlock Holmes, announced on Wednesday that he is launching two ESG-focused venture capital funds, to persuade investors to get behind his futuristic vision for fighting climate change through bioplastics, aquaculture, A.I., and more….
"I was finishing my Marvel contract; we had an Age of A.I. series coming out on YouTube; I had started realizing that I've been steeped in A.I. and robotics and technology, just for the sake of making genre films more believable," he says…. "This is going to be the back nine of my life."
Amid Epstein Revelations, Leon Black Remains Chairman of MoMA [NYT]
The museum has yet to make any statement about Mr. Black, and its director, Glenn D. Lowry, declined a request for comment. Members of its board and staff have not publicly voiced any disapproval of Mr. Black.… In a brief email addressed to his "Fellow Trustees" at the museum that was sent on Monday, and which was obtained by The New York Times, Mr. Black wrote that he "wanted to continue my transparent communication with our MoMA family and share with you the letter I sent to Apollo's limited partners today." He signed off by saying that "I look forward to seeing you at our February board meeting…."
Inside MoMA, there are several women on the board who have privately expressed concern about Mr. Black, 69, remaining as chairman, according to two people who have spoken with them. But overall, the trustees seem to feel indebted to Mr. Black for his board service, his largess and the valuable artworks he may eventually give to MoMA from his extensive private collection.
Beijing's Risky Assault on China's Most Famous Billionaire [WSJ]
China has always been an uneasy place for the very wealthy because laws aren't always applied impartially and so the consequences of political missteps can be grave…. But Jack Ma, the billionaire who controls Ant, is unlike many obvious candidates for censure. His criticism of Chinese financial regulation in October, which reportedly prompted Mr. Xi to personally order an investigation by Chinese regulators, isn't new. As far back as 2013, Mr. Ma's almost identical thoughts on excessive Chinese financial regulation were printed by the People's Daily newspaper. He isn't a particular critic of the government and the recent action against him suggests the room for even mild dissent has shrunk considerably.