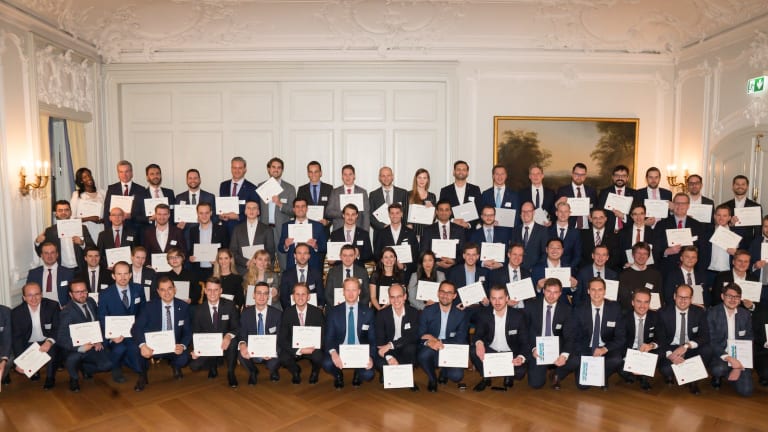 Opening Bell: 1.29.21
CF-easy; SALTy stimulus; broad cyber breakdown; General Motors going specifically electric; and more!
CFA December exam results show passes at highest level for 20 years [efinancialcareers]
Following 2019's miserable showing, when the December pass rate for the CFA Level I exam was at a seven year low of just 42%, the December 2020 pass rate increased to 49% for Level I, and to 55% (from 44% in 2019) for Level II.
The last time that 49% of people or more passed the CFA Level I exams was 2001. The last time that 55% of people or more passed level II was 1998….
2020's unusually high pass rate is therefore unlikely to be because December 2020's exams were any easier than usual. It may, potentially, have been because exams were cancelled in areas of the world where pandemic-related lockdowns meant exam centers were closed, or because December's exam takers had additional time to revise after the June 2020 exams were largely cancelled.
Repeal of State-Tax Deduction Cap Pitched for Covid-19 Relief Bill [WSJ]
The lawmakers say the cap, created in the 2017 tax law, punishes their constituents unfairly and pushes residents to move to low-tax states such as Florida. They are pitching the break as crucial to their states' economic recovery…. Repealing what's known as the SALT (state and local tax) cap would reduce federal revenue by more than $65 billion a year and expose splits within the party. Democrats are already struggling with slim majorities, competing priorities and worries about the size of the coronavirus relief plan.
Hamilton Lane to Acquire 361 Capital, Further Expanding its Presence in the Private Wealth Channel [press release]
The acquisition aims to expand Hamilton Lane's presence and capabilities in the U.S. private wealth channel. The 361 Capital team, led by Chairman and CEO Tom Florence and President Josh Vail, will remain in Denver, CO, growing Hamilton Lane's footprint to 18 locations around the world…. Closing is expected to occur later this quarter and is subject to customary closing conditions.
Suspected Russian Hack Extends Far Beyond SolarWinds Software, Investigators Say [WSJ]
Approximately 30% of both the private-sector and government victims linked to the campaign had no direct connection to SolarWinds, Brandon Wales, acting director of the Cybersecurity and Infrastructure Security Agency, said in an interview.
The attackers "gained access to their targets in a variety of ways. This adversary has been creative," said Mr. Wales, whose agency, part of the U.S. Department of Homeland Security, is coordinating the government response. "It is absolutely correct that this campaign should not be thought of as the SolarWinds campaign."
McKinsey Is in Settlement Talks With States Over Opioid Work [WSJ]
The potential deal could be worth hundreds of millions of dollars, though the exact terms are still being worked out and discussions may not result in an agreement, the people said…. A settlement, should one be reached, wouldn't cover other potential legal liability, including legal claims that could be brought by Purdue or its creditors.
GM looks to sell only emission-free vehicles by 2035 [CNN Business]
This move will require an investment of $27 billion, up from the $20 billion announced before the pandemic…. To help curb the company's own emissions, GM said it will source 100% renewable energy to power its U.S. plants by 2030 and global sites by 2035 -- five years earlier than previously announced….
GM will dedicate 50% of its capital spending and product development teams to work on its electric and electric-autonomous vehicle programs.