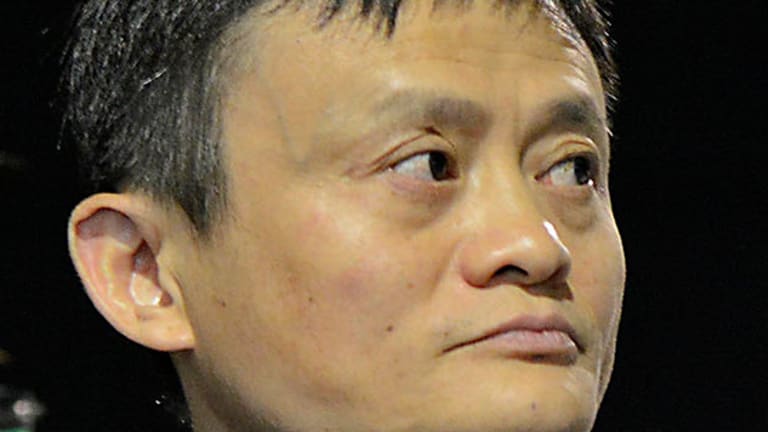 Reopening Bell: 1.4.21
Buy anything; where's Jack?; defunding democracy; Tesla misses mark (barely); Masa Son to the rescue; and more!
From Stocks to Bitcoin, Investors Bet the 'Everything Rally' Will Continue [WSJ]
Following an early-year collapse, the broad U.S. equity gauge, global stocks and an index of raw materials each rose at least 35% from the end of March through the end of the year, only the third time in figures going back five decades that all of those investments have climbed so much in such a short time…. "Investors can't get enough risk—whatever it is," said Emily Roland, co-chief investment strategist at John Hancock Investment Management. "Momentum is a powerful force, and we don't want to fight it."
Lessons From a Crazy Year in Financial Markets [WSJ]
The cold reality is that the market's rally has occurred in the midst of a catastrophic pandemic that has killed more than a million people, halted business and travel and wreaked havoc on the economy. Although there are plenty of reasons for the market's comeback, not the least of which is the Federal Reserve's massive intervention, the staggering rally is still difficult to comprehend for many investors…. While stocks managed to charge higher in 2020, many economists don't expect the U.S. to recover all of the jobs lost during the pandemic until 2023 or later…. Society as a whole was becoming more technology-oriented, even before the pandemic, Mr. Bassett said. The end of the coronavirus pandemic won't be a panacea to companies in already struggling sectors such as oil or bricks-and-mortar retail.
Jack Ma disappears from his own talent show [FT]
Mr Ma was replaced as a judge in the final of Africa's Business Heroes, a television contest for budding entrepreneurs, his photograph was removed from the judging webpage, and he was conspicuously left out of a promotional video.
The final took place in November, shortly after the Chinese tech billionaire made a candid speech criticising China's regulators and its state-owned banks. In the wake of the speech, Mr Ma was dressed down by officials in Beijing and the $37bn initial public offering of his company Ant Group was suspended. He has not been seen in public since….
In August, Mr Ma tweeted his congratulations to the 20 entrepreneurs pitching their way through his foundation's months-long contest to crown a second annual batch of African "Business Heroes". /"I can't wait to meet them!" he said. It was one of his last tweets.
Beijing says it will take 'necessary measures' in response to NYSE delisting of 3 Chinese companies [CNBC]
The NYSE said on Thursday that it will delist China Telecom Corp. Limited, China Mobile Limited, and China Unicom Hong Kong Limited. Trump signed an order in November that barred Americans from investing in companies it alleged were connected to the Chinese military…. The commerce ministry said that the U.S. was "abusing national security and using state power to crack down on Chinese enterprises" and said the move was "not in line with market rules and logic, which harms not only the legitimate rights of Chinese enterprises, but also the interests of investors in other countries, including the US."
The Cost of Fighting the Count [DealBook]
The senators rejecting the election count include Steve Daines of Montana, Bill Hagerty of Tennessee, Cynthia Lummis of Wyoming and Roger Marshall of Kansas, who ran and won their seats in 2020. Their major campaign contributors included corporate political action committees, which collect and distribute employee contributions…. Mr. Daines and Mr. Marshall received $10,000 each from a Goldman Sachs PAC. The bank has warned that sowing doubt about the orderly transfer of power threatens the economy. It did not respond to a request for comment…. Apollo Global Management's PAC contributed $10,000 to Mr. Hagerty. The firm did not respond to a request for comment.
Startups Going Public Via SPACs Face Fewer Limits on Promoting Stock [WSJ]
For numerous executives that took their startups public in 2020 by merging with a special-purpose acquisition company, or SPAC, there was a different, perfectly legal approach: lengthy interviews with obscure YouTube channels frequented by individual traders, appearances on cable news, and projections that call for billions in revenue….
The Securities and Exchange Commission requires company executives to stay in a quiet period during the weeks around a public listing…. Startups that go public through SPACs face fewer constraints because the deals are considered mergers…. Many of the companies going public through SPACs say they were drawn to the process by the readily available funding—not the regulatory differences.
Billionaire NBA owner's IPO dreams are no slam dunk [N.Y. Post]
Houston Rockets owner Tilman Fertitta's plans to take his Golden Nugget restaurant and casino business public appears to be getting the cold shoulder on Wall Street…. The problem, sources explained, is that there appears to be little value in Golden Nugget beyond the debt, which stands at about $4 billion — much of it taken in 2017 to finance a $1.4 billion dividend to Fertitta so he could buy the Rockets for $2.2 billion.
Tesla 2020 deliveries beat estimates, but fall just short of Musk's target [Reuters]
The company delivered 499,550 vehicles during 2020, above Wall Street estimates of 481,261 vehicles, according to Refinitiv data - but 450 units shy of CEO Elon Musk's target…. Tesla at the start of 2020 said it would "comfortably exceed 500,000 units" for the year, a target it has left unchanged despite the pandemic.
Roku Nears Deal to Buy Rights to Quibi's Content [WSJ]
Roku, which sells the most popular streaming-media player in the U.S., is pushing aggressively into content with its own ad-supported app, the Roku Channel, which offers movies and shows produced by other companies. A deal with Quibi would give Roku a roster of exclusive programming….
Quibi has struck deals with producers that allow Quibi to exhibit their shows on its service for seven years. Some of the contracts suggest that the content can't be aired on other platforms, some people familiar with the deal terms said. One person familiar with Roku's view said the contract terms wouldn't prevent the company from showing the content on its service.
SoftBank to Get Majority Stake in Katerra With $200 Million Bailout [WSJ]
Katerra's shareholders on Wednesday voted to approve the new investment on top of the roughly $2 billion SoftBank has already invested. Under the plan, the Japanese investment firm's stake in Katerra will grow to give it a majority stake, while other investors will see their stakes severely diluted…. Some of the company's projects were plagued by delays and cost overruns, while its aggressive growth strategy and a high debt load depleted its cash reserves. The Covid-19 pandemic, which delayed construction projects in some cities, added another challenge.