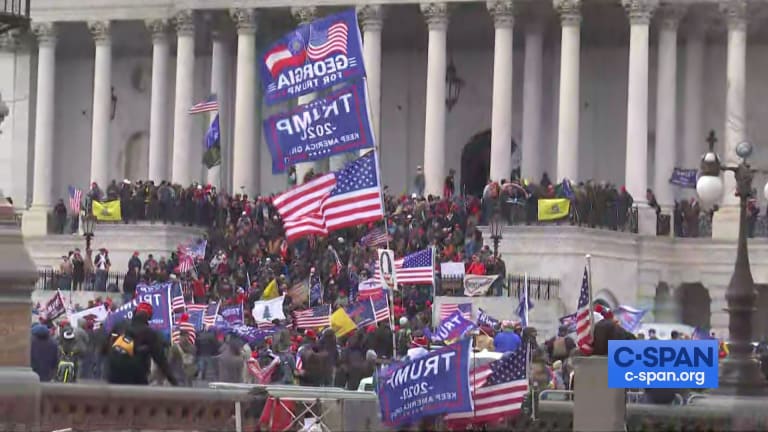 Division Bell: 1.7.21
Coup de stock; Robinhood's growing band of merry women; finally a reason to go to a Sears; and more!
Stocks higher as Washington chaos fails to dislodge recovery bets [Reuters]
"The mob has interrupted the process of Biden's confirmation, but the mob will not overturn the process," Masafumi Yamamoto, chief currency strategist at Mizuho Securities in Tokyo said. "The market is optimistic that Biden's victory will not be overturned," he said, noting that investors are positioning for a U.S. economic recovery…. On Wednesday, the Dow Jones Industrial Average rose 1.44% and the S&P 500 gained 0.57%, although the Nasdaq Composite ended 0.61% lower amid concerns that a Democratic-controlled U.S. government would take aim at big tech companies.
Facebook and Twitter temporarily lock Trump's account after riot on Capitol Hill [CNN]
"We have required the removal of three @realDonaldTrump Tweets that were posted earlier today for repeated and severe violations of our Civic Integrity Policy," Twitter said. "This means that the account of @realDonaldTrump will be locked for 12 hours following the removal of these Tweets. If the Tweets are not removed, the account will remain locked…."
Twitter added that "future violations... will result in permanent suspension of the @realDonaldTrump account."
U.S. Weighs Adding Alibaba, Tencent to China Stock Ban [WSJ]
State and Defense Department officials in recent weeks have discussed expanding a blacklist of companies prohibited to U.S. investments over alleged ties to China's military and security services, according to people familiar with the matter…. The State and Defense departments have debated with the Treasury whether adding Alibaba and Tencent to the U.S. blacklist would have wide capital-markets ramifications….
Robinhood Wants More Female Investors. So Does Everyone Else. [WSJ]
The company points to its cash management feature as well as fractional trading and recurring investments features. Company executives said Robinhood would be open to expanding to new products, such as financial planning. The hope is that these will widen Robinhood's appeal among potential customers, including women…. During 2020, the number of women on Robinhood tripled, according to the company, to reach its highest share of customers yet. Even so, they still account for a minority of users….
"There seems to be a bit of soul-searching going on as they figure out how to go to a solid business model that's inclusive of women from a niche, trading and male-orientated platform," said Alois Pirker, research director at Aite Group.
Britain names former Goldman banker Sharp as BBC chairman [Reuters]
[Richard] Sharp is a former donor to the Conservative Party and worked with finance minister Rishi Sunak at Goldman Sachs, according to a BBC news report. He has recently been advising Sunak…. Sharp will be paid 160,000 pounds ($220,000) for working three to four days a week, the government said.
Finally, a Use for the Old Sears: Covid-19 Vaccine Center [WSJ]
Public-health agencies and health-care organizations from Iowa to Florida are using some of the hundreds of closed Sears department stores to help with the nationwide effort to administer Covid-19 vaccines to millions of people….
"It was no weirder than anything else this year," said Ms. Stewart. After the shot, she sat in her car for 30 minutes as National Guard members and a physician assistant walked by multiple times and tapped on her window to make sure she was OK.
"It will always be sentimental to me now," she joked of the store.