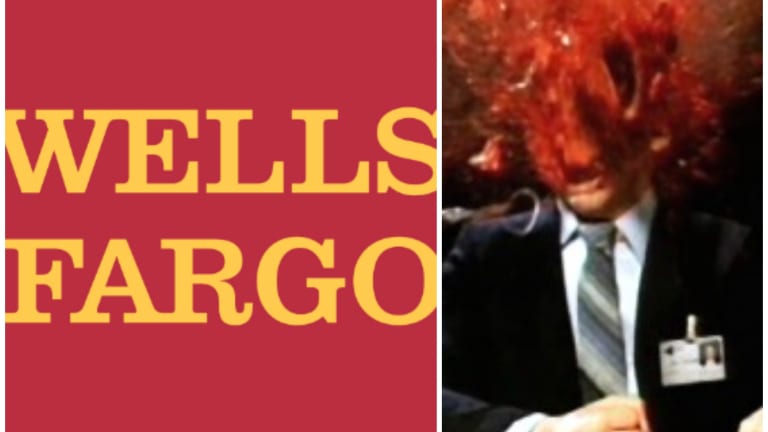 Opening Bell: 2.17.21
Wells needs to, can't fire people; Lasry's lad seeks Senate seat; Buffett's bets; and more!
Wells Fargo's $8 Billion Question: How to Slash Costs Without Angering Regulators [WSJ]
Wells Fargo is simultaneously shelling out money to remake the vast risk-and-control systems that regulators have said were inadequate to catch the fake-account scandal that got it in hot water more than four years ago. Wells is still subject to 10 regulatory penalties known as consent orders…. Last fall, Amanda Norton, Wells Fargo's risk chief, was planning to cut staff in her group alongside the bank's other divisions. But during conversations with the bank's regulators last fall, overseers questioned whether she could do so while still meeting regulatory commitments, according to people familiar with the exchange. The questions prompted Ms. Norton and Mr. Scharf to reverse course and put the group's layoffs on ice, the people said.
Democrats' Bill Targets Private Equity, Hedge Fund Tax Break [Bloomberg]
The legislation would mean that investment fund managers could pay significantly higher tax rates, because they wouldn't be able to classify some of their income, called carried interest, as capital-gains earnings. Ordinary tax rates max out at 37% and long-term capital gains rates are 20%, plus an additional 3.8% surcharge to fund the Affordable Care Act…. Democrats have for years proposed legislation that would end the carried-interest tax break. But those efforts have largely been symbolic, because the Democratic-led House couldn't get the Republican majority in the Senate on board.
Milwaukee Bucks executive Alex Lasry enters U.S. Senate race with endorsements from several top Milwaukee Democrats [Milwaukee Journal Sentinel]
In a four-minute video announcing his candidacy, Lasry received the backing of several top Milwaukee Democrats, including Milwaukee County Executive David Crowley and Milwaukee Common Council President Cavalier Johnson…. Lasry sharply criticized the incumbent, Republican U.S. Sen. Ron Johnson, who has yet to announce if he'll run for a third term….
Lasry, 33, is a New York native and son of Marc Lasry, a hedge fund billionaire and one of the owners of the Milwaukee Bucks.
Buffett's Berkshire Hathaway Bets Billions on Verizon and Chevron [WSJ]
Mr. Buffett's conglomerate has purchased $8.6 billion in stock in Verizon Communications Inc., the largest U.S. mobile carrier, and $4.1 billion in the oil company Chevron Corp. according to a snapshot of investments held in the quarter ended Dec. 31….
Berkshire adjusted some of its drugmaker investments bets. The conglomerate sold off its $136 million investment in the Covid-19 vaccine maker Pfizer Inc., while increasing stakes in the pharmaceutical brands AbbVie Inc., Merck & Co. and Bristol Myers Squibb Co.
The conglomerate continued to cut back from financial firms, selling off its remaining $93 million investment in JPMorgan Chase & Co., and whittling away at its stake in Wells Fargo & Co. by $1.4 billion.
Hacker Claims to Have Stolen Files Belonging to Prominent Law Firm Jones Day [WSJ]
Jones Day has many prominent clients, including former President Donald Trump and major corporations.
Jones Day, in a statement, disputed that its network has been breached…. "We have over 100 gigabytes of data," the hacker wrote in response to an email from the Journal.
D.E. Shaw Seeks $71 Million in China School Operator Dispute [Bloomberg]
New York-based D.E. Shaw, which manages more than $55 billion, said it spent $20 million in 2013 to acquire preferred shares in Ledudu Education, a private company that operates schools and kindergartens in China. The shares could be redeemed with an 18% annualized return if Ledudu didn't complete an initial public offering by Sept. 1, 2015, D.E. Shaw said in the lawsuit filed Jan. 12 in the Cayman Islands…. D.E. Shaw said it sent a redemption notice in September. When no payment was made, D.E. Shaw filed the suit against Grand State Investments Ltd., a Cayman Islands holding vehicle for Ledudu Education shares, and which D.E. Shaw now wants put into liquidation.