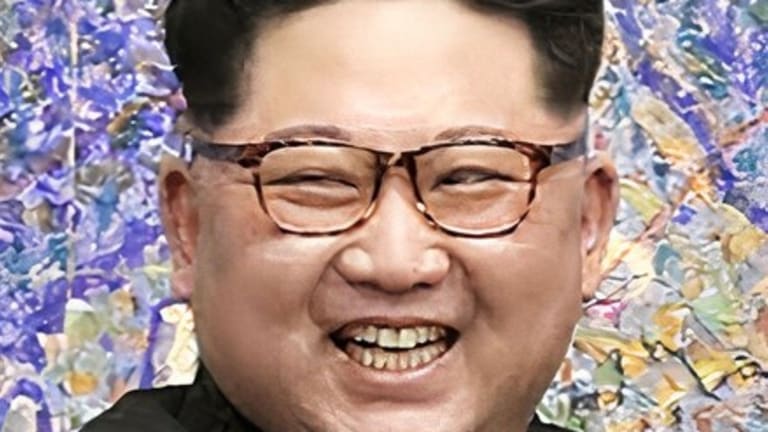 Opening Bell: 2.18.21
Barclays basks; Kim Jong-un coins; SPAC rap; and more!
Barclays' Partial Victory Lap [WSJ]
The UK-headquartered bank on Thursday posted a £3 billion profit before tax for 2020… with strong capital markets returns offsetting contraction in its retail and credit card businesses…. But overall return on tangible equity was still a disappointing 3.2%, well below its 10% long-term target….
With share values so low, the bank is breaking with this practice and plans to buy back £700 million of shares in the first half of this year. Given the lender's generous capital buffers, more buybacks are possible particularly if price-to-book value of shares remains low. This could help narrow the gap with U.S. peers.
The hedge fund that lost 53% in January betting against GameStop bought $1.3 billion of Facebook stock in the 4th quarter [BI]
Assuming Melvin Capital still owns its full Facebook stake, the firm will need much stronger performance to offset the GameStop loss. The stock is up just 0.3% year-to-date.
Odey accuser describes alleged groping at hedge fund mogul's Chelsea home [FN]
His barrister, Crispin Aylett QC, cross-examining the complainant on her version of events, said: "You said that 'he tried to get all on top of you'...meaning what?"
"He was next to me. It was sort of an octopussy-type manouevere," she replied….
"The first contact that I remember was actually on my back — then it was like a scramble of hands — like a sort of groping event is the only way to describe it," she said.
"The very first thing was the hand on the back...I just remember the general attempt to get involved with my body and on top of me with his hands," she added.
North Korea Turning to Cryptocurrency Schemes in Global Heists, U.S. Says [WSJ]
The Justice Department unsealed an indictment Wednesday against two alleged members of North Korea's military intelligence services, accusing them of hacking banks and companies in more than a dozen countries including the U.S. as part of a wide-ranging scheme to steal $1.3 billion over the past half-decade for Pyongyang…. Starting in 2017, North Korea developed an initial coin offering, called Marine Chain, that invited investors to purchase digital tokens—similar to bitcoin—that represented fractional stakes of maritime vessels. Marine Chain, whose website has now been removed from the internet, was a fraud, prosecutors said….
Between 2018 and 2020, the alleged hackers built at least nine cryptocurrency applications that purported to be trading software or digital wallets, all of which were actually malicious applications, prosecutors said. The applications had names like Ants2Whale, CoinGo and iCryptoFX, which billed itself as a "Cryptocurrency Algo-Trading Tool," according to court documents. The apps were designed to give the North Korean hackers a back door into computer systems, officials said.
Millionaires Get a Lot More IRS Audits in Democrat's Bill [Bloomberg]
The legislation would require the IRS to annually audit 95% of companies with at least $20 billion in assets and 50% of individuals earning at least $10 million…. "We know our tax system is broken, and it's long past time we start fixing it," Khanna said in a statement. "Wall Street has been able to act like high-rolling gamblers with almost zero consequences for far too long. Right now, the wealthiest 1% are responsible for roughly 70% of the 'tax gap' -- the difference between taxes owed and taxes paid. It's time every American pay their fair share."
'I'm Like a SPAC—What the Hell Is That?': Rap Explains Hot Finance Trend [WSJ]
Oakland, Calif., recording artist Cassius Cuvée released a music video about his experience investing in special-purpose acquisition companies, or SPACs, on YouTube earlier this month. Called "SPAC Dream," it has more than 80,000 views. One Twitter booster: hedge-fund manager William Ackman, who last year created the largest SPAC ever and recently tweeted a link to the video, saying "Watch this…."
"If [you're] in the SPAC game you know what I'm talking about," raps Mr. Cuvée. "[We're] sick of IPOs, day one locking us out…."
"See the future is EV and also ESG," Mr. Cuvée raps, referring to electric vehicles and environmental, social and corporate governance criteria—two hot investing themes and sectors for blank-check companies…. "It amaze ya how many EVs are in favor," he raps. "Much respect to Mr. Musk—Elon the Trailblazer."