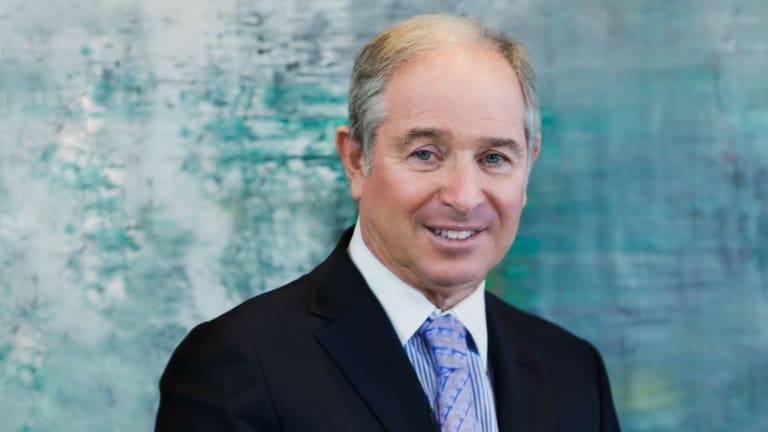 Opening Bell: 2.19.21
Izzy Englander cutting blank checks to himself; compliant Coinbase; Jeff Immelt doesn't know; Steve Schwarzman's dealing with more ingrates; and more!
Millennium emerges as top hedge fund investor in Spacs [FT]
The New York-based group, which has $47bn under management, had $4.4bn invested in special purpose acquisition companies as of December, up from $750m at the end of 2019, making it the top hedge fund buyer of such vehicles…. Michael Klausner, a professor at Stanford Law School who has studied Spacs, called them "an enormous gold mine" for hedge funds. "It offers an investment with no downside whatsoever and a free warrant in a company to be designated later."
Palantir Becomes an Unlikely Darling of the GameStop Crowd [WSJ]
Palantir spent the day as a top trending stock on Reddit's WallStreetBets forum—coming in second only to GameStop—according to TopStonks.com…. The selloff seems to have signaled a buying opportunity to online punters. Unlike GameStop, Palantir hasn't been a big target of short sellers. But it does bring a whiff of controversy due to its national-security work, which in turn has led the company to depict itself as a Silicon Valley outcast. It also brings a loose association with Elon Musk —patron saint of the Reddit crowd—given that Palantir was co-founded by his former business partner Peter Thiel.
Coinbase appoints former Stripe executive as compliance chief [Reuters]
Coinbase has appointed former Stripe executive Melissa Strait as chief compliance officer, as the U.S. cryptocurrency exchange prepares for a direct listing…. "Implementing industry-leading compliance programs will be critical to earning and maintaining the trust of our retail and institutional customers," Paul Grewal, Coinbase's chief legal officer, said in a statement.
HSBC Doesn't Have to Give Documents to Huawei CFO, U.K. Judge Says [WSJ]
Meng [Wanzhou] asked the court in London, where HSBC is based, to obtain documents that her lawyers said would prove she didn't mislead the bank…. "I have no jurisdiction to make the order sought," Judge Michael Fordham said Friday….
"Knowledge of the true relationship between Huawei and Skycom was in fact shared by HSBC's senior executives," Ms. Meng's lawyers said in a filing to the London court.
Jeff Immelt on the Humbling of GE [WSJ]
"It became clear right away that my main role would be Person to Blame," Mr. Immelt writes in his new book "Hot Seat: What I Learned Leading a Great American Company," which will be published Feb. 23. While he admits he made mistakes, he says he felt moved to write about his years at GE's helm to highlight the often-dire context of his decisions. "I dealt with bad news almost every day…."
Looking back, he says that he wishes he had said "I don't know" more often: "There's a certain sense of vulnerability to saying I haven't figured this out yet. But there are a few times when that would've served me better."
After Capitol Riots, Billionaire's 'Scholars' Confront Their Benefactor [NYT]
Some participants in the Schwarzman Scholars program — a master's course he established at Tsinghua University in Beijing to be a Chinese analogue to the Rhodes Scholarships — are speaking out against their benefactor….
"You espoused integrity, honesty and courage," they wrote. "Now, we ask that you demonstrate those values by refusing to financially support those who would overturn the results of a free and fair election for their own political gain…."
Although the election certification vote would be "one of the major factors" in determining whom he supported in the future, Mr. Schwarzman wrote, "I value my constitutional right to carefully determine who I vote for and support."