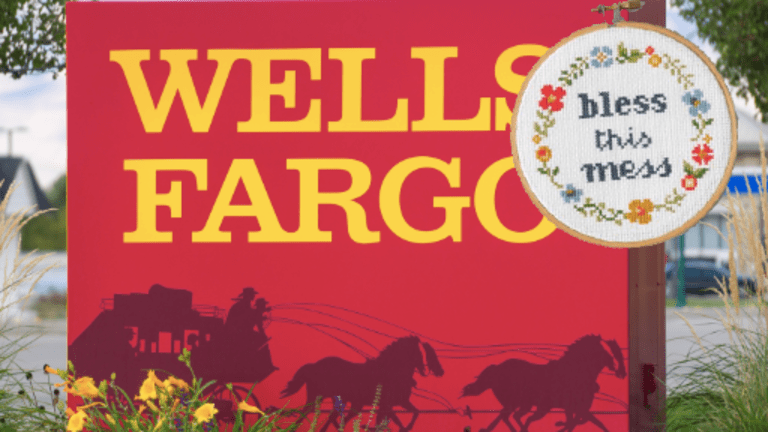 Opening Bell: 2.23.21
Charlie Scharf makes a deal; Tether, Bitfinex, too; plan B at OMB; Gary Gensler sharpening his knives for p.e.; and more!
Wells Fargo sells asset management arm to private equity firms for $2.1 billion [Reuters]
Wells Fargo & Co said on Tuesday it had agreed to sell its asset management business, which manages more than $603 billion on behalf of customers, to private equity firms GTCR LLC and Reverence Capital Partners for $2.1 billion…. Wells Fargo will own a 9.9% stake in the asset management unit and will continue as a client and distribution partner, the bank said.
Cryptocurrency firms Tether and Bitfinex agree to pay $18.5 million fine to end New York probe [CNBC]
The state's top law enforcement official had been investigating the firms over allegations that they moved hundreds of millions of dollars to cover up the apparent loss of $850 million of commingled client and corporate funds. Tether and Bitfinex — a popular digital currency exchange — are owned by the same company, Ifinex.
Tether and Bitfinex will be required to cease trading activity with New Yorkers and submit quarterly transparency reports, the attorney general's office said.
Jerome Powell Sees Easy-Money Policies Staying in Place [WSJ]
"The economy is a long way from our employment and inflation goals," Mr. Powell said in testimony to the Senate Banking Committee, a statement he has repeated in recent weeks. The Fed will therefore continue to support the economy with near-zero interest rates and large-scale asset purchases until "substantial further progress has been made," a standard that Mr. Powell said "is likely to take some time" to achieve…. Mr. Powell painted a brighter picture of the economy Tuesday than the last time he appeared before lawmakers, Dec. 1. Covid-19 cases and deaths at the time were surging, parts of the country were tightening lockdowns and public vaccination campaigns had not yet begun, prompting Mr. Powell to warn that the outlook for the economy was "extraordinarily uncertain."
Shalanda Young emerging as a top contender to lead OMB with Neera Tanden's nomination on the rocks [CNN]
Young, who was the first Black woman to serve as the staff director of the House Appropriations Committee, has strong relationships on Capitol Hill -- "with Republicans and Democrats alike," the official said. She played a key role in recent budget negotiations, working with GOP Sen. Richard Shelby of Alabama and other Republicans…. While the White House is officially still standing by Tanden as its choice for OMB director, the prospects for confirmation diminished throughout the day Monday after four key Republicans announced they will vote against her nomination, citing her past social media behavior. Democratic Sen. Joe Manchin of West Virginia had said late last week he would not support Tanden, making her confirmation dependent on attracting at least one Republican vote…. Tanden would likely be offered another position in the Biden administration that doesn't require Senate confirmation if her nomination falls apart….
Private Equity May Face Return of Attention-Getting SEC Fines Under Gensler [WSJ]
Mr. Gensler "got a lot done because he made a big splash" leading the CFTC, said Joe Weinstein, head of the securities and shareholder litigation practice at law firm and lobbying group Squire Patton Boggs. "I do think he's going to try to send a message to whatever subset of the industry he is focusing on…."
From 2014 through 2016, the SEC issued fines for tens of millions of dollars against leading buyout firms including Blackstone Group Inc., KKR & Co. and Apollo…. "The question is whether private-equity funds got the message" from cases brought earlier and reformed their practices, said Coates Lear, a partner at Squire Patton Boggs and former senior counsel in the SEC's enforcement division.
Morgan Stanley Courts Startup Employees With Stock-Plan Deal [WSJ]
Wilson Sonsini created its own stock-plan software decades ago to help clients track the value of their employees' holdings as companies matured from early-stage startups and raised outside money to finance their growth.
Morgan Stanley is pushing into stock-plan administration as an early entree into the financial lives of a new generation of customers. Some of those clients, the bank hopes, will turn to it for more lucrative services, such as advice, as their needs grow more complex…. The Wilson Sonsini clients' employees will gain access to other services, including Morgan Stanley's financial-wellness programs, self-directed investing accounts and student-loan consolidation plans offered by E*Trade, and the bank's network of financial advisers.