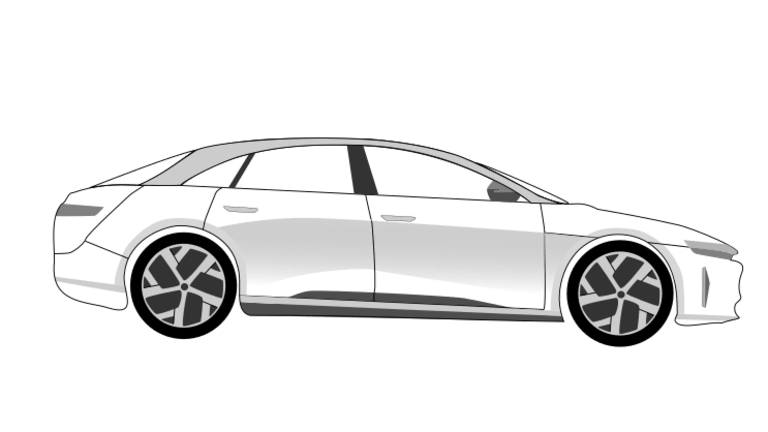 Opening Bell: 2.24.21
Irrational Lucidity; Carlyle eyes big payday; GameStop CFO gets one; hedge funds shake out of Alibaba; and more!
Nothing Lucid About a $57 Billion Valuation for an Electric-Vehicle Startup [WSJ]
As the deal allocated CCIV shareholders 16.1% of Lucid's equity, the implied market value of the combined companies is now roughly $57 billion—even excluding the impact of shares and warrants held by [founder Michael] Klein and his team that are due to vest…. But the company also cited a valuation of $24 billion. This is because the institutional investors agreed to buy into CCIV at $15 a share—a 50% premium to its net asset value but far below its current share price…. Even if we assume the company is something of a new Tesla, and that EVs rapidly replace conventional ones, plenty of questions remain. How successful will Detroit be in fighting back against Californian upstarts? Will EVs achieve better returns on capital than conventional cars, justifying higher valuations? How will manufacturers adapt to future breakthroughs in battery technology?
Carlyle's Lee Aims to Raise $130 Billion While 'Thinking Bigger' [Bloomberg]
That money is expected to be drawn from existing groups like global credit and private equity, which now include bets in real estate and natural resources. The firm's last buyout fund was its biggest ever, at $18.5 billion. Carlyle is expected to begin raising money for a new flagship buyout fund this year…. But senior leaders at the Washington-based alternative asset manager see even more opportunity to raise cash by bringing in new products and expanding strategies in insurance and infrastructure.
GameStop's Short-Lived CFO to Leave With $30 Million Package [Bloomberg]
Jim Bell, the GameStop Corp. finance chief who is being pushed out after less than two years on the job… could earn millions more from equity in coming years if activist investor Ryan Cohen can pull off a turnaround of the video-game retailer…. Cohen, the billionaire co-founder of pet-supply company Chewy, has pushed GameStop to rethink its business and compete with Amazon.com Inc. more directly…. The company is now seeking a finance chief who is more in line with that vision….
Clearinghouse Urges Faster Trade Settlement Amid GameStop Scrutiny [WSJ]
The Depository Trust & Clearing Corp. said in a report on Wednesday that Wall Street should speed up the time it takes to settle securities trades to one day from two, and it called for a broad effort by the industry and regulators to achieve that goal by 2023…. The DTCC said shortening the settlement circle by one day would lead to significant savings among brokerages since they wouldn't need to post as much margin. The largest component of brokers' NSCC margin requirements, which is determined by a measure of volatility, would drop by 41%, the report found.
Alibaba, Once a Hedge Fund Darling, Dumped By Point72, Hillhouse [Bloomberg]
Investors from hedge fund titans such as Point72 Asset Management and Moore Capital Management to Canadian and U.S. pension funds dumped 101 million of Alibaba's American depositary receipts in the fourth quarter, cutting the market value of their holdings by $89 billion, according to filing data. It was the biggest investment reduction among U.S. traded companies, more than three times the second-most sold stock, Salesforce.com Inc.... Alibaba's shares, which are traded on the New York Stock Exchange, have slumped about 18% since November, when regulators in Beijing halted the $35 billion initial public offering of Alibaba's affiliate Ant Group at the last minute….
Steve Cohen's Point72 dumped all its $413 million in holdings last quarter fourth quarter. Louis Bacon's Moore Capital slashed its holdings by 99%, while Dan Loeb's Third Point cut its stake by 45%.... Izzy Englander's Millennium Management LLC was among a minority group of investors who scooped up Alibaba, counting it as its sixth-largest holdings.
Trader's Case Halted as U.K. Judge Thwarts Tax-Scandal Probe [Bloomberg]
"This case represents a serious rap over the knuckles" for the FCA's enforcement division, said Claire Cross, a lawyer at Corker Binning, who wasn't involved in the case.
"The case also exposes what appears to be a startling lack of energy and motivation to investigate what amounts to the biggest financial scandal since Libor rigging over a decade ago," she said.