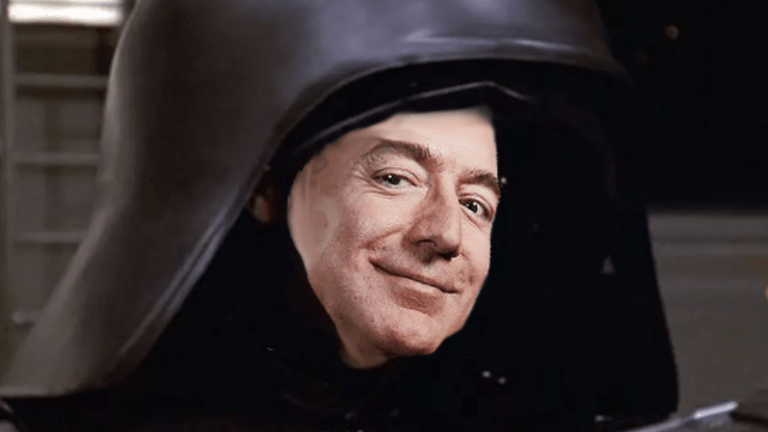 Opening Bell: 2.3.21
Bezos out(ish); Andurand abandons oil; Ackman ups sunbelt bet; Alibaba borrows; and more!
Jeff Bezos steps down as Amazon CEO [NBC News]
Bezos will transition to the role of executive chair in the third quarter of this year, which starts July 1, the company said. Andy Jassy, the chief executive of Amazon Web Services, will take over as CEO of Amazon.
In a memo to employees, Bezos said the transition will give him "the time and energy I need to focus on the Day 1 Fund, the Bezos Earth Fund, Blue Origin, The Washington Post, and my other passions…." It remains to be seen how active Bezos will be in Amazon's business in his new role. Several major tech executives have stepped down as CEO and remained intimately involved in their companies' business, including Larry Ellison at Oracle and Bill Gates at Microsoft. Bezos remains one of Amazon's biggest shareholders.
Democrats Speed Ahead on Economic Aid Package [NYT]
"We are not going to dilute, dither or delay," Senator Chuck Schumer, Democrat of New York and the majority leader, said on the Senate floor. "There's nothing about the process itself that prevents bipartisanship…."
While Mr. Biden said he told Republicans he was willing to make some modifications to his proposal, he and Ms. Yellen told the group that if the Senate embraced the Republican plan, "we'd be mired in the Covid crisis for years," according to Mr. Schumer.
CCC Information Services to Go Public in $6.5 Billion SPAC Merger [WSJ]
[CEO Gitesh Ramamurthy] said CCC was approached by several SPACs about a deal as it was preparing for an IPO. It opted to engage solely with Dragoneer because of the investment firm's record and experience working with technology companies…. In addition to Dragoneer, which is known for backing tech startups like Airbnb Inc., Snowflake Inc. and Slack Technologies Inc., CCC will add mutual-fund firms Fidelity Investments and T. Rowe Price Group Inc., as well as Michael Bloomberg's family office, Willett Advisors, as investors.
Hedge Fund Superstar Pierre Andurand Sets His Sights On Clean Energy After 154% Gain [Forbes]
In March, oil markets briefly went negative, as Andurand had predicted, and the industry faced its deepest slump in decades. According to sources, Andurand's various funds gained between 60% and 155% that month as energy prices plunged…. While Andurand entered the new year unwilling to get substantially long energy markets, he's found opportunity in commodities that touch the clean energy revolution. In fact, Andurand is bearish on oil's long-term prospects and sees the renewable energy industry at the market to go long….
"For COVID, there is the vaccine," says Andurand, "But for climate change, it gets worse every year, and then you get stuck… The price to put carbon in the atmosphere should be really punitive."
Hedge-Fund Manager Ackman Raises Bet on Housing in Texas, Hawaii, Las Vegas [WSJ]
Pershing Square Capital Management LP recently increased its stake in Howard Hughes Corp. to nearly 25%.... "It's not a Wall Street bet. It's a generational bet," said Mr. Ackman, who is also chairman of Howard Hughes's board…. While many Americans were already leaving colder, more dense cities for more temperate and affordable places to live, the pandemic and the shift toward work from home accelerated those trends last year.
Former ECB Chief Mario Draghi Tapped to Lead Italy Out of Its Crisis [Bloomberg]
The appointment of a crisis-fighter of Draghi's caliber could put an end to the political intrigue that threatened to make Italy ungovernable. But he would need to gain a majority in both houses of parliament, and this may not prove easy as some parties have said they won't back him.
Alibaba plans up to $5 billion U.S.-dollar bond issuance: term sheet [Reuters]
Investor response to the deal will test sentiment towards Alibaba amid a regulatory heat for founder Jack Ma's business empire, triggered by a speech in late October in which he publicly criticised the country's regulatory system.
That set off a chain of events that resulted in the halting of affiliate Ant Group's $37 billion stock market listing…. Alibaba said in a statement that the bond proceeds would be used in part for projects pertaining to "green buildings, COVID-19 crisis response, renewable energy, and circular economy and design."