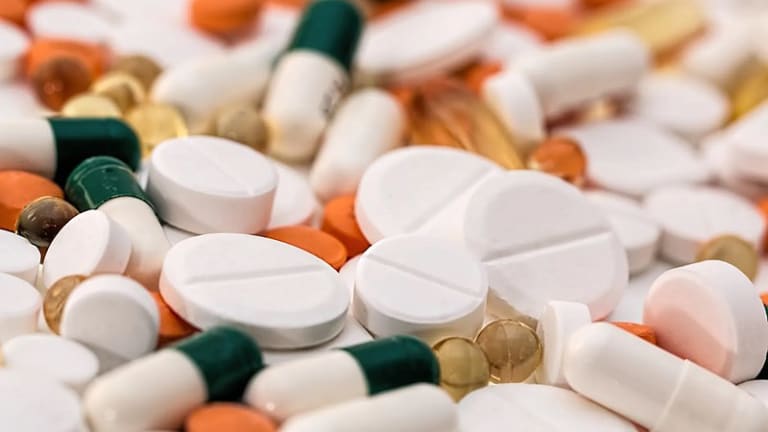 Opening Bell: 2.4.21
Sackler snitches; cheap wine makes for pricey SPAC deal; millionaire moaning; and more!
McKinsey reaches $573 million settlement with US states over role in opioid crisis [Reuters]
It also requires McKinsey to turn over tens of thousands of internal documents detailing its work for Purdue Pharma, the drugmaker owned by the wealthy Sackler family and most closely associated with the epidemic, and other drugmakers.
A death cross appears imminent in gold [MarketWatch]
The idea is that the cross marks the spot that a shorter-term selloff can be defined as a longer-term downtrend…. Cailin Birch, global economist at The Economist Intelligence Unit was told MarketWatch in a recent interview that bullion prices may drop noticeably in the third quarter to an average $1,775 as gross domestic product rebounds, then to around $1,750 in the fourth quarter of 2021.
Birch told MarketWatch's Saefong, however, that a long, halting economic recovery will help to buttress prices over the following two years.
Vintage Wine Estates to Go Public in SPAC Merger [WSJ]
Bespoke Capital Acquisition Corp., a special-purpose acquisition company, plans to merge with Vintage Wine Estates in a deal that will give the combined company an enterprise value of about $690 million…. Vintage Wine consists of a family of wineries and wines throughout California, Oregon and Washington. Its brands include Firesteed Cellars, Viansa Sonoma, Cameron Hughes and Bar Dog, among others. Generally, the business sells the majority of its wines for roughly $12 to $20 a bottle.
Bannon, Pardoned by Trump, Now Faces Manhattan D.A. Investigation [NYT]
The Manhattan district attorney's office has begun investigating Mr. Bannon's role in the fund-raising project for the wall and is also considering opening an investigation into Ken Kurson, who was also pardoned by Mr. Trump after he was charged with federal crimes related to cyberstalking and harassment, according to three people familiar with the matter…. Prosecutors in the office of the Manhattan district attorney, Cyrus R. Vance Jr., a Democrat, have taken significant steps in their investigation of Mr. Bannon, including seeking records and requesting to interview at least one potential witness, two of the people familiar with the investigation said.
SpaceX's Prototype Mars Rocket Crashes in Test Flight [NYT]
That brief flight, to an altitude of about 6 miles and then back to a landing pad, appeared to again demonstrate how the mammoth rocket would tip over on its side as it descended in a controlled belly flop back toward a landing…. "We've just got to work on that landing a little bit," said John Insprucker, a SpaceX engineer hosting a webcast of the test.
The Downside to Life in a Supertall Tower: Leaks, Creaks, Breaks [NYT]
"I was convinced it would be the best building in New York," said Sarina Abramovich, one of the earliest residents of 432 Park. "They're still billing it as God's gift to the world, and it's not…." A management email explained that "a high-wind condition" stopped an elevator and caused a resident to be "entrapped" on the evening of Oct. 31, 2019 for 1 hour and 25 minutes…. Residents at 432 Park complained of creaking, banging and clicking noises in their apartments, and a trash chute "that sounds like a bomb" when garbage is tossed, according to notes from a 2019 owners' meeting….
Eduard Slinin, a resident who was elected to the condo board late last year, wrote a letter to neighbors in 2020 reporting that the building's insurance costs had increased 300 percent in two years. The insurance hike was partly because of a sprinkler discharge and two "water related incidents" in 2018 that cost the building about $9.7 million in covered losses, according to a letter from the residential board of managers.
Some residents also railed against surging fees at the building's private restaurant, overseen by the Michelin-star chef, Shaun Hergatt. When the building opened in late 2015, homeowners were required to spend $1,200 a year on the service; in 2021, that requirement jumps to $15,000, despite limited hours of operation because of the pandemic. And breakfast is no longer free.