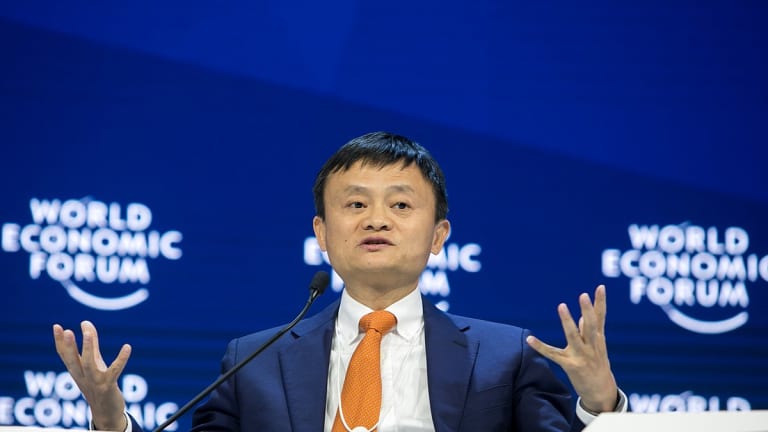 Opening Bell: 2.9.21
Degenerates don't dissuade; Masa Son still Masa Son-ing; Rebekah Mercer not as nice as she initially seems; and more!
Ads, GameStop raise Reddit price tag to $6 billion in latest fundraising [Reuters]
The company, which now has more than 50 million daily active users, announced a $250 million fundraising round on Monday led by venture capital firm Vy Capital and added that it would use the new funds to expand further.
Reddit was valued at $3 billion in its last round in February 2019, and the surge in its value follows a 90% jump in advertising revenue from a year ago.
How a 'Surefire' Bet on Ant Group Has Trapped Global Investors [WSJ]
In 2018, an exclusive group of global private-equity firms and mutual-fund managers including Silver Lake, Warburg Pincus LLC, Carlyle Group Inc. and T. Rowe Price Group Inc. took part in a coveted fundraising by Ant that raised $14 billion and minted the financial-technology giant as the world's most valuable startup…. The global investors agreed to terms that were highly favorable to Ant, and which limited their ability to cash out if the company didn't end up going public…. The foreign investors didn't receive any voting rights in Ant…. None was given a seat on Ant's board…. The 2018 Ant agreement also had no anti-dilution provisions, the people added, meaning investors could incur losses if the value of Ant's business declines….
"Practically it means every investor has to patiently wait," said [King & Wood Mallesons partner Rocky] Lee…. "There's really nothing they can do…."
SoftBank's Record Vision Fund Profit Undercut by Trading Loss [Bloomberg]
SoftBank Group Corp. reported a record profit in its Vision Fund, but founder Masayoshi Son wiped out a significant chunk of those gains with his controversial trading in derivatives.
The Clash of Liberal Wonks That Could Shape the Economy, Explained [NYT]
The Biden approach represents a rejection of the technocratic bent within the Democratic Party that many on the left believe has been deeply damaging to the country…. The policymakers in this tradition view themselves as rigorous, careful and pragmatic. Many liberals view them as excessively moderate, too deferential to Wall Street and clueless about the political dynamics that could make for durable policies to help the working class.
Ousted Parler CEO says he feels "betrayed" by Rebekah Mercer [Axios]
Early cracks in the partnership began to form last summer, according to Matze, when there was internal disagreement over how Parler should define "violence" in its terms of service. He claims that he wanted a broader definition than what was ultimately adopted…. He says he wanted more automated moderation than did Mercer's reps and allies, adding that Parler had added a remedial AI solution just before being kicked off of Amazon's cloud hosting services….
Matze claims he continued advocating for moderation, as a way to get Parler back online, but was met with resistance….
"I thought I knew her. She invited my family on trips with them and everything. I thought that she was, generally speaking, I thought she was being real. And then she just abruptly has her people fire me and doesn't even talk to me about it."
"I feel like it was a stab in the back by somebody that I thought I knew. And so for me, you know, I would never do business with her again."
Robinhood sued by family of 20-year-old trader who killed himself after believing he racked up huge losses [CNBC]
"This case centers on Robinhood's aggressive tactics and strategy to lure inexperienced and unsophisticated investors, including Alex, to take big risks with the lure of tantalizing profits," said the complaint filed by his parents Dan and Dorothy Kearns, and his sister Sydney Kearns in a California state court in Santa Clara…. Alex Kearns, a then-sophomore at the University of Nebraska at Lincoln, committed suicide in June after thinking he had a negative $730,165 cash balance on Robinhood….
The suit says that Kearns made three attempts to contact Robinhood customer service regarding the massive underwater balance.
However, his messages were met with automated replies, according to the complaint.