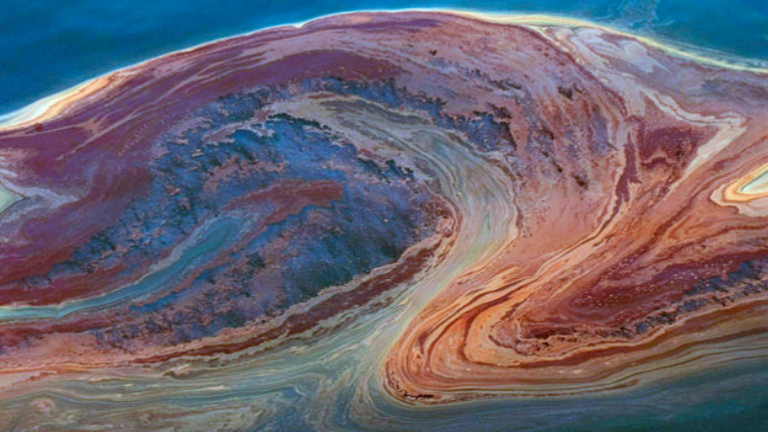 Would Like To Pay $40 Less Per Ton Of Oil? Ex-Glencore Trader Allegedly Can Show You How
If there's a benchmark, someone is trying (and probably succeeding) at manipulating it.
"The most important number in the world" is almost no more. The London Inter-bank Offered Rate, once the bedrock of the financial system underlying some $800 trillion in various contracts, will all but cease to be at the end of the year, and will actually cease to be by June 2023. Everyone is eager to be rid of it, even though its proposed replacement just might not actually be ready it in time, and all because pretty much every bank in the world got caught manipulating it nine years ago.
Which means its time for the semi-regular reminder that bankers and other market players do not only manipulate interest rates, which they do, all the time, and not only Libor, but can, will, and do manipulate everything they can, which is to say pretty much everything, all the time.
Emilio Jose Heredia Collado…. was arraigned Tuesday in San Francisco federal court on one count of conspiracy related to trading through a process managed by oil-price benchmark publisher S&P Global Platts. Mr. Heredia directed other traders to submit orders that would push up or down prices, to engineer a move that would improve the profitability of other transactions in physical fuel oil….

The case targets conduct first revealed by The Wall Street Journal in 2013, in an article that showed traders admitting they could manipulate prices on the Platts system…. Authorities in Europe have investigated whether trading firms such as Glencore, Vitol and Gunvor Group Ltd. manipulated prices through the Platts process…. The Commodity Futures Trading Commission, a civil regulator in the U.S., also probed the allegations more than a decade ago.
And Heredia—a former Glencore trader who's expected to plead guilty to the charges—wasn't shy about it, either. We're not talking about a handful of basis points here.
In one example cited by prosecutors, Mr. Heredia in 2016 directed a co-conspirator to submit offers to Platts during the pricing window for a low-grade fuel known as "bunker" at the port of Los Angeles. The other trader subsequently lowered the price more than 40 times to push down the Platts benchmark, according to prosecutors…. The activity had the effect of moving down the price from an average of $245 a metric ton to a final price of $204.50 a metric ton….
Former Glencore Oil Trader Charged With Manipulation of Fuel Prices [WSJ]
Libor Transition Goes on Even With SOFR Term Rate Uncertain [Bloomberg]
Fed's Quarles Says 'Finally Time' for Everyone to Ditch Libor [Bloomberg]