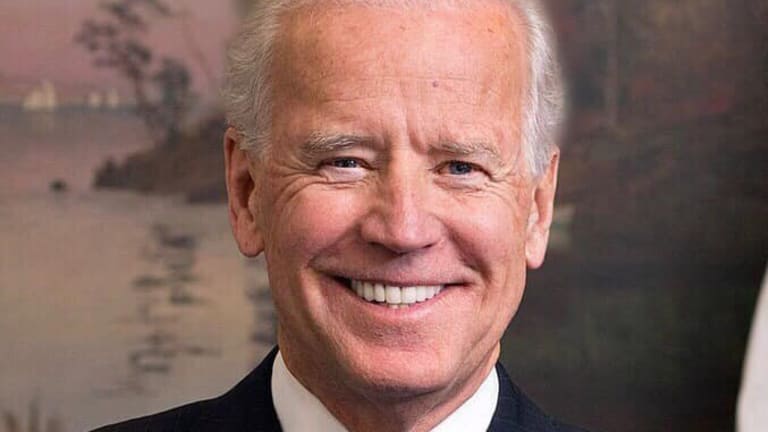 Opening Bell: 3.11.21
Shots in the arm; Roblox rockets; bitcoin off-balance; 90-year-old man worth $100 billion; and more!
Third Covid-19 Stimulus Package Could Jolt U.S. Growth, Revive Inflation in 2021 [WSJ]
The legislation… prompted economists surveyed by The Wall Street Journal in recent days to boost their average forecast for 2021 economic growth to 5.95%, measured from the fourth quarter of last year to the same period this year. That was up from their 4.87% projection last month and would be the U.S. economy's fastest since a 7.9% burst in 1983…. The new poll found that they expected consumer prices would rise 2.48% by December from a year earlier and projected that employers will add an average 514,000 jobs a month over the next four quarters….
The new outlook, if it materializes, would defy policy makers' and business executives' expectations last year that the economy's path was likely to resemble Nike's "swoosh" logo—a sharp drop followed by a long and grueling recovery.
Roblox goes public and is instantly worth more than $45 billion [CNN Business]
Shares of the popular video game platform debuted on Wall Street and surged nearly 55% to $69.50…. Roblox posted revenue of nearly $925 million last year, up 82% from 2019. The company also said earlier this month that it now expects sales to rise about another 60% this year to a range of $1.44 billion to $1.52 billion.
South Korea's Answer to Amazon Debuts on Wall Street [NYT]
In a country where people are obsessed with "ppalli ppalli," or getting things done quickly, Coupang has become a household name by offering "next-day" and even "same-day" and "dawn" delivery of groceries and millions of other items at no extra charge…. Its shares are expected to begin trading in an initial public offering that will raise $4.2 billion and value the company at about $60 billion, the second-largest American tally for an Asian company after Alibaba Group of China in 2014….Bom Suk Kim, who started Coupang in 2010, likes to say, "Our mission is to create a world where customers wonder 'How did I ever live without Coupang?'"
'Slam Dunk' Bitcoin Arbitrage Fizzles for Biggest Crypto Fund [Bloomberg]
[Hedge funds] borrow Bitcoin, deposit the coins with GBTC in exchange for shares that are more valuable than the coins they bought, and they pocket that profit by selling the marked-up shares after a six-month lockup period expires. Thanks in part to the trade's popularity, GBTC's assets have swelled to over $35 billion from about $1.5 billion a year ago…. However, as Bitcoin's rally turns choppy and a stable of competing products attract attention, GBTC sank to a record discount relative to the value of the Bitcoin it holds. Exacerbating that situation is the fact that GBTC doesn't allow redemptions -- meaning that shares can only be created, but not destroyed because the assets are held in a trust. That means that as new accredited investors plowed into the fund and boosted outstanding GBTC to a record high, those shares are now exiting the lock-up period at a time when demand for Bitcoin is fluctuating…. GBTC's price sank as much as 11.6% below its net-asset value last week, its largest-ever discount, according to data compiled by Bloomberg.
Hedge fund managers Talpins and Rokos stung by February market tumult [FT]
Government bonds and mega-cap technology stocks have tumbled in recent weeks as investors have rapidly shifted away from positions seen as good bets during the pandemic-driven economic downturn. Many have moved into lowly valued stocks likely to prosper as growth and inflation return, and that rotation of positioning has hit some of last year's top performing managers….
Rokos [Capital Management] suffered a 3 per cent fall in February, say people familiar with its performance. That leaves the fund down around 2 per cent this year…. Element Capital, another big gainer during the pandemic, lost 7.3 per cent in February, according to people familiar with its performance. That leaves the fund down around 7.9 per cent since the end of 2020.
Warren Buffett is now worth $100 billion [CNN Business]
The 90-year-old Buffett has added nearly $13 billion to his net worth this year as shares in his industrial and insurance conglomerate have surged. Berkshire Hathaway is up nearly 15% in 2021, giving the company a market capitalization of more than $600 billion.