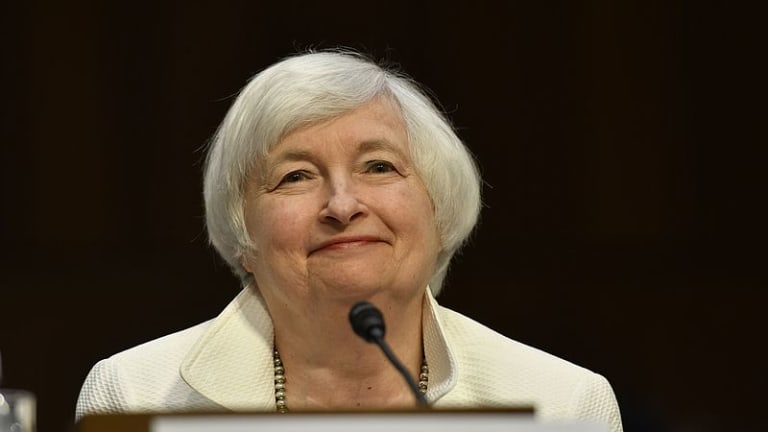 Opening Bell: 3.15.21
Company that doesn't need money raises it anyway; Goldman and the grid; "the court is somewhat skeptical that weighty national security interests are actually implicated here;" and more!
Stripe's Value Jumps to $95 Billion, Becomes Top U.S. Startup [Bloomberg]
The online payments processing company drew $600 million in its latest fundraising…. Stripe didn't really need the money in spite of the fundraising, Chief Financial Officer Dhivya Suryadevara said. "I view this as a bit more opportunistic," she said in an interview on Sunday. The company "is highly capital efficient."
Yellen Says Biden Administration Undecided on Wealth Tax [WSJ]
Asked about the idea on ABC's "This Week with George Stephanopoulos," Ms. Yellen said it isn't something President Biden himself has proposed, but that the administration might consider it…. "Over time, I expect that we will be putting forth proposals to get deficits under control," Ms. Yellen said.
Texas Grid Operator Discussed Financing With Goldman as Energy Buyers Balk at Payment Shortfall [WSJ]
Ercot said Thursday it was short nearly $3.1 billion in required payments, having previously said it was short $2.1 billion…. When market participants can't settle their bills, Ercot normally spreads the cost among the remaining electric retailers, municipal power companies and others purchasing electricity. CPS [Energy] said Ercot was attempting to place the "inequitable burden" of its own failures on CPS and its customers.
Xiaomi Wins Court Ruling Blocking U.S. Restrictions on It [Bloomberg]
U.S. District Judge Rudolph Contreras… said Xiaomi was likely to win a full reversal of the ban as the litigation unfolds and issued an initial injunction to prevent the company from suffering "irreparable harm…."
"The court is somewhat skeptical that weighty national security interests are actually implicated here," he wrote.
Blackstone's Hedge-Fund Business to Launch Growth Strategy [WSJ]
The Blackstone Horizon platform, to be run by [Scott] Bommer, will thematically invest in money managers focused on fast-growing public and private companies, Blackstone said. Horizon also will invest directly in stock markets…. Blackstone said eight managers have already been selected for the platform, two of whom are women, a high proportion in a male-dominated industry.
New Suitor May Enter Fray for Tribune Publishing [NYT]
New York hedge fund Alden Global Capital… reached an agreement to buy the rest of the chain in a deal that valued the company at $630 million. In the deal, Alden would take ownership of all the Tribune Publishing papers — and then spin off The Sun and two smaller Maryland papers at a price of $65 million to a nonprofit organization controlled by the Maryland hotel magnate Stewart W. Bainum Jr.
In recent days, Mr. Bainum and Alden have found themselves at loggerheads over details of the operating agreements that would be in effect as the Maryland papers transitioned from one owner to another, the people said. In response, Mr. Bainum has taken a preliminary step toward making a bid for all of Tribune Publishing, the people said.