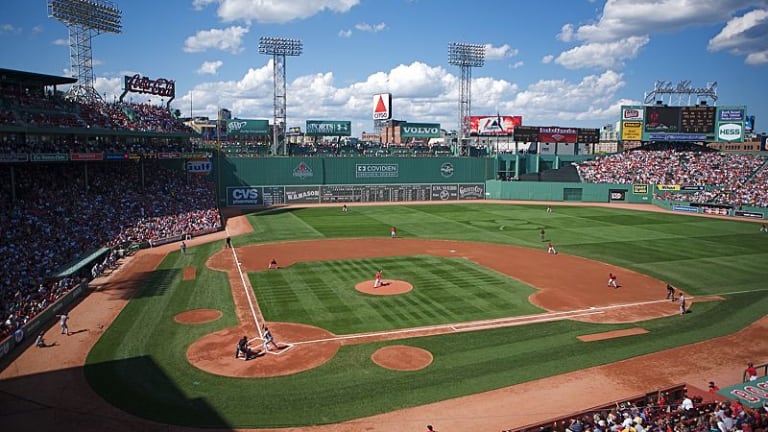 Opening Bell: 3.18.21
Au revoir, HSBC; five-day Dow records; who is Robinhood stealing from? and more!
HSBC in talks to sell French retail banking to Cerberus: source [Reuters]
HSBC is working with Lazard to sell its 270 retail branches in France, but has been struggling to attract interest as bidders fret over restructuring costs and complex talks with local regulators…. Any sale could involve a token price, with HSBC having to plough in some 500 million euros ($595 million) to finance the necessary restructuring, Reuters previously reported.
Dow scores fastest 1,000-point move in history as it tops 33,000 milestone — here's what drove it there [MarketWatch]
The Dow Jones Industrial Average ended the day up 189.42 points, a gain of 0.6%, to close at a record 33,015.37, just five trading days after clearing the 32,000 milestone…. An afternoon rally in Wednesday's session after the Federal Reserve's eagerly awaited policy statement and, in particular, Fed Chairman Jerome Powell's news conference was read as solidly dovish, reinforcing the central bank's message that it was committed to allowing the economy to run hot before starting to put the brakes on its ultra-easy monetary policy measures.
The Dow had been on a tear ahead of the meeting, however, notching a seven-day winning streak and a four-day run of record closes before losing some ground in Tuesday's session….
RedBird Set to Score With Fenway Sports Deal [WSJ]
[Gerry] Cardinale's firm plans to pump $750 million into Red Sox owner Fenway Sports Group in exchange for an 11% interest in the holding company…. Basketball star LeBron James is also investing in Fenway Sports, the person confirmed, though his commitment involves significantly less money than RedBird's.
Robinhood business model under fire at GameStop hearing in Congress [MarketWatch]
Democrats took aim at aspects of zero-commission broker Robinhood at a House Financial Services Committee hearing Wednesday, calling on regulators to consider banning the practice of payment for order flow and to reign in so-called gamification features of the app which critics say encourage users to trade more frequently than is financially wise…. Several witnesses at the hearing argued Democrats concerns were valid. Dennis Kelleher, president and CEO of Better Markets, a financial reform advocacy organization said that Robinhood's "primary function is not to get people to invest, but to get people to trade," arguing that the system of payment for order flow, whereby brokers are paid by market makers for the privilege of executing their customer orders, creates a conflict of interest.
Toshiba Investors Back Hedge Fund's Call to Probe AGM Voting [BloombergQuint]
The proposal by Singapore-based Effissimo Capital Management, a secretive fund that is Toshiba's largest shareholder, called for the appointment of independent investigators to probe voting at the company's last AGM, where the fund says several investors were "unable to vote in a manner consistent with their intentions…." One shareholder with a 1.3% stake reported that its votes weren't counted, despite being mailed several days before the deadline….
Before the vote, Toshiba said it saw "no validity or reasonable grounds" to further investigate the matter by electing investigators given that its audit committee has already examined it. It said conducting an "unnecessary investigation" into the voting issue would disrupt the day-to-day operation of Toshiba and have a significant impact on the running of the company.

Penny Stocks Are Booming, Which Is Good News for Swindlers [NYT]
Whether traded to fend off the boredom of pandemic living or to turn a quick profit, these dirt-cheap but risky shares are another frontier in a world where meme stocks like GameStop gained overnight stardom, Dogecoin morphed from a joke cryptocurrency to a hot investment and a digital artwork known as an NFT sold for $69 million…. Last month, there were 1.9 trillion transactions on O.T.C. markets, an increase of more than 2,000 percent from a year earlier, according to data from the Financial Industry Regulatory Authority….