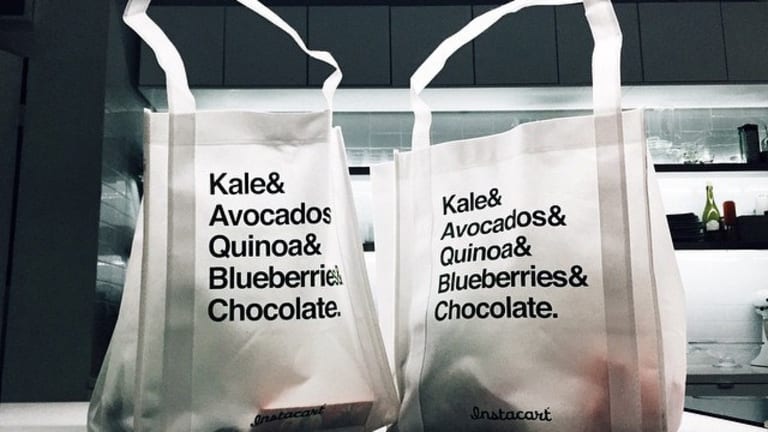 Opening Bell: 3.2.21
Greensill groans; Instacart's glee; "short term liquidity solution" for unhappy Ants; Gensler gets job interview; and more!
Greensill Faces Another Fund Freeze as It Explores Insolvency [WSJ]
Switzerland's GAM said it had barred investors from trading in and out of the fund "as a result of recent market developments" and media coverage related to them. It plans to wind down the fund and return the money to investors…. The Wall Street Journal reported that Greensill had hired restructuring advisers and could file for insolvency, the U.K. equivalent of bankruptcy, within days, a move that was sparked by the closure of the funds….
In July 2018, GAM froze a $12 billion fund after an internal whistleblower raised concerns about how the fund valued the Greensill assets at the time.
Man Group Has a Message for Reddit Rookies: We're Watching You [Bloomberg]
Man Group Plc, known for its computer-driven quant funds, has built a system to track hot topics on the website's WallStreetBets forum, according to Chief Executive Officer Luke Ellis. Managers receive a daily report on names being discussed on the site that hosted the hordes of retail investors behind the recent short squeeze on GameStop Corp…. A majority of Man Group assets sit in its alternative investing funds, meaning a large number of them use short selling strategies to make money or hedge risk. The firm said Tuesday that cash inflows helped its assets under management reach a record $123.6 billion at the end of last year.
Instacart's valuation doubles to $39 billion [CNBC]
It's the second time Instacart's valuation has doubled since the start of the Covid-19 pandemic…. Instacart is now the second largest U.S.-based unicorn, behind SpaceX, Elon Musk's space start-up that's valued at $74 billion….
Instacart's latest round was led by existing venture capital investors including Andreessen Horowitz, Sequoia and D1 Capital Partners, as well as existing institutional investors like Fidelity and T. Rowe Price.
Jack Ma loses title as China's richest man after coming under Beijing's scrutiny [Reuters]
Ma and his family had held the top spot for China's richest in the Hurun Global Rich List in 2020 and 2019 but now trail in fourth place behind bottled water maker Nongfu Spring's Zhong Shanshan, Tencent Holding's Pony Ma and e-commerce upstart Pinduoduo's Collin Huang…. Tencent's Ma saw his wealth swell 70% over the year to 480 billion yuan ($74.16 billion) while Pinduoduo's Huang's fortune grew 283% to 450 billion yuan, the list said. In comparison, the wealth of Ma and his family grew 22%, to 360 billion yuan.
Ant Group Boss Tries to Quell Employee Discontent With Promise of Eventual IPO [WSJ]
Executive Chairman Eric Jing said the company's management is reviewing its remuneration and incentive policy and working on a "short-term liquidity solution" for employees that would take effect in April, according to people who saw his message….
The liquidity solution Ant is working on will likely be a program to buy back some of the employees' shares, according to people close to the firm…. Many of Ant's 16,000-plus workers had received share-based compensation, and they were on the cusp of reaping a windfall from Ant's listing, which had valued the company at more than $300 billion last fall.
It's time for Biden's financial regulators to face the Senate spotlight [CNBC]
After a meeting last week with [Gary] Gensler, Senate Banking Committee Chairman Sherrod Brown, D-Ohio, added climate change to the agenda. In a post-meeting readout, the liberal senator said: "The next chair of the SEC will need to focus on enforcement and improving accountability and transparency, including by working to enhance corporate climate risk disclosure…."
[Rohit] Chopra's task will be to bring teeth to the Consumer Financial Protection Bureau, which was tied up under President Donald Trump's administration. Under Trump, it delivered fewer enforcement actions and monetary penalties against companies. At one point, the Trump White House tried to change the agency's name from CFPB to BCFP, but it didn't come to fruition.
Official: Merck to help produce rival J&J's COVID-19 vaccine [AP]
Officials have said J&J faced unexpected production issues with its vaccine and produced only 3.9 million doses ahead of its receiving emergency use authorization on Saturday…. President Joe Biden is set to highlight the development in a speech Tuesday afternoon, as his administration now expects to have enough supply of the three approved vaccines to inoculate all eligible American adults by June — though actually delivering the injections could take longer.