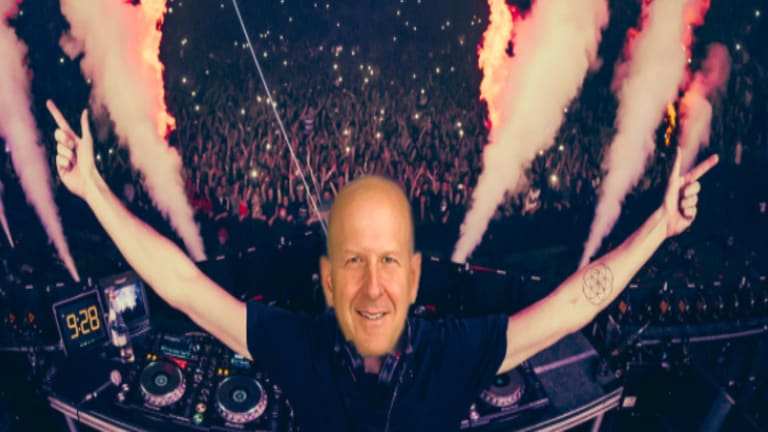 Opening Bell: 3.22.21
D-Sol's sweatshop; two mergers (only one involving a SPAC, amazingly); capital requirements and tax fraud; and more!
Current and former investment bankers react to claims of workplace abuse by junior analysts at Goldman Sachs. [NYT]
"We would do the math on the compensation and realize that we were making less than minimum wage per hour. It wasn't worth being tortured. My health still suffers from my years on Wall Street…."
"I spent many long nights in the office at the behest of associates and V.P.s, most of the time for no reason but 'they might need me.' Then I joined the military, where I had better work-life balance and more respectful leadership than I did in banking."
"I am an incoming Goldman Sachs intern. I knew about the work conditions before applying to the job. Anyone engaging in a career at a top investment bank knows about it, or else they applied for the wrong reasons."
Thoma Bravo SPAC Agrees to Take IronSource Public [Bloomberg]
Thoma Bravo Advantage, a special purpose acquisition company, or SPAC, will help fund the deal with $1.3 billion of new investment from a group of blue-chip asset managers including Tiger Global Management, Wellington Management and Seth Klarman's Baupost Group…. Under the terms of the deal, ironSource shareholders will receive $10 billion, including $1.5 billion of cash and a majority of shares in the combined company….
ironSource is unusual amid the recent wave of SPAC targets as it's already profitable; the company had earnings before interest, tax, depreciation, and amortization of $104 million in 2020, according to the statement.
Railroad megamerger would create the first Mexico-US-Canada freight rail network [CNN Business]
Canadian Pacific agreed to purchase Kansas City Southern in a deal worth about $25 billion after discounting $3.8 billion of KCS debt that Canadian Pacific will take on…. The companies are predicting a potential antitrust fight. To win approval, they noted in their joint statement that the deal wouldn't remove any independent railroad competition from the market, since the two combining companies serve different geographies.
Fed's Reversal on Bank Capital Requirements Serves No Purpose [WSJ]
On Friday the Federal Reserve reimposed a requirement that big banks hold capital against Treasury bonds and reserves (cash kept on deposit at the Fed) on their balance sheets….
The case for this rule has always been weak. Short of some apocalyptic scenario, the U.S. isn't going to default on its debt, and the Fed certainly isn't going to default on reserves it can create at a keystroke…. And the case has become weaker in the past year.
How to Collect $1.4 Trillion in Unpaid Taxes [NYT]
The government would require banks to produce an annual account statement totaling inflows and outflows, like the 1099 tax forms that investment firms must provide to their clients…. The proposal would not increase the amount anyone owes in taxes. It would, instead, increase the amount paid in taxes by those who are currently cheating….
The logic of such an investment is overwhelming. The government can crack down on crime, improve the equity of taxation — and raise some needed money in the bargain. There are many proposals to raise taxes on the rich. Let's start by collecting what they already owe.
Saudi Aramco profit slumps 44% after Covid-battered year, but maintains dividend [CNBC]
"In one of the most challenging years in recent history, Aramco demonstrated its unique value proposition through its considerable financial and operational agility," Saudi Aramco Chief Executive Amin Nasser said in company statement Sunday.
Global Hedge Fund Investors With $812 Billion Prefer Asia [Bloomberg]
A Credit Suisse Group AG survey of more than 200 institutional investors with $812 billion in hedge fund assets showed Asia-Pacific was the most-sought after region with 55% net demand, the highest in over a decade. By comparison, net demand for North America stood at just 20%. The figures measure the share of investors planning to raise allocations minus those planning to trim…. Johnston, who advises investors on alternative investments, said some North American institutions are pushing China allocations to 15% to 20% of their overall investments in a range of asset classes.