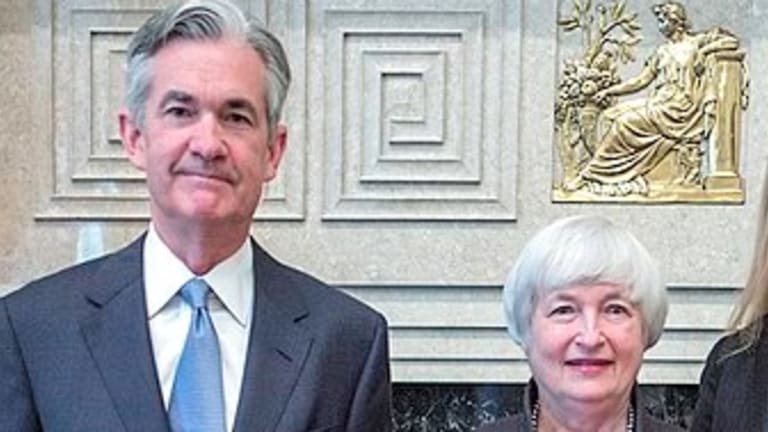 Opening Bell: 3.24.21
Paving the way to a post-pandemic boom; Elliott wins again; Goldman loses some more; and more!
Powell and Yellen's game plan is evocative of the World War II playbook. Here's what happened then. [MarketWatch]
"The net result of the Fed's rate suppression in the 1940s was that real rates fell well below zero and stayed that way for a number of years as inflation took root. In my view, the Fed today will accept higher inflation, as will the Treasury. How else is the country going to get out from under its rising debt burden," says [Fidelity Investments director of global macro Jurrien] Timmer.
The result was a surging and broad-based stock market, at least until inflation got really carried away later in the decade.
Telegram raises $1 billion through bond sales [Reuters]
The funding round included a combined $150 million investment by Mubadala Investment Co and Abu Dhabi Catalyst Partners, which is part-owned by the Abu Dhabi state fund…. The funds would be used to help roll out expansion plans as well as drive its monetization strategy, which includes premium plans for business users, [founder Pavel] Durov said.
Don't Buy the Wrong Volkswagen [WSJ]
A gap or spread has opened up between the price of Volkswagen AG's ordinary shares (VOW), now at €299—equivalent to around $354—and its preference shares (VOW3), at €225. The latter aren't conventional, debtlike preference shares; they are identical to the ordinary shares except that they don't carry voting rights. In the U.S., there would be two different share classes…. Brokers are pointing the finger at inexperienced U.S. investors. They appear to be buying VW ordinary shares without realizing the confusingly named preference shares offer the same for less.
Hong Kong Bank Reaches Insurance Deal After Pressure from Elliott Management [WSJ]
The Hong Kong-based bank said it would sell its BEA Life subsidiary for $650 million and enter an exclusive 15-year agreement under which the bank will distribute AIA's life and long-term savings products via its 140-plus branches in Hong Kong and mainland China…. Elliott had previously pushed for a sale of the bank, a plan BEA's board rejected.
HSBC Searches for China's Wealthy With an Army of Roaming Bankers [WSJ]
It is hiring 3,000 branchless bankers to search prosperous coastal cities for wealthy clients who need advice on insurance and investments…. "We probably underestimate the value of traditional financial institutions," [HSBC Pinnacle chief Trista] Sun said in an interview. "It requires expertise and experience to understand how to manage risk, how to design the right products, sustainably grow the business."
Stacy Selig latest to leave Goldman Sachs [efinancialcareers]
In a memo sent today and seen by eFinancialCareers, co-heads of securities Ashok Varadhan and Marc Nachmann said that [co-head of global sales strategies and Americas structured sales] Selig is retiring from Goldman after 17 years. They didn't discuss her destination, although she's rumored to be joining a hedge fund… There have been numerous senior-level departures from Goldman Sachs in recent weeks. Tom Leake, Goldman's head of EMEA equity structuring in London, left earlier this month. Jason Mathews, a partner and head of U.S. equity derivatives sales at Goldman in the U.S. is also leaving, along with several juniors and Heath Terry, an equity research analyst.
It's normal for staff to leave at this time of year after bonuses are paid, but Goldman insiders said exits this year from the equities division have been higher than usual, with a particularly high number of exits from the junior ranks.