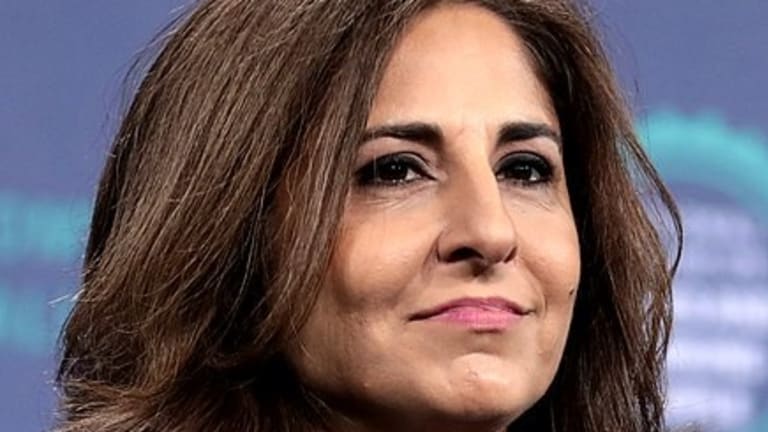 Opening Bell: 3.3.21
May is herd immunity month; Tanden tanks; "Oh, my God, more regulation;" like Jeff Epstein, Apollo is ready to pounce; and more!
Biden Says U.S. Will Have Vaccine Supply For All Adults By May, Prioritizes Teachers [NPR]
"We're now on track to have enough vaccine supply for every adult in America by the end of May," Biden said, crediting his administration's efforts to boost production and moving up the timeline from the end of July, which is what the president was saying just a few weeks ago…. Biden also called on states to prioritize teachers and school staff as essential workers in the vaccination schedule, calling for every grade-school employee and child care provider to receive at least one dose of a vaccine by the end of the month.
Budget nominee Tanden withdraws nomination amid opposition [AP]
Alaska Sen. Lisa Murkowski, who was seen as the last Republican holdout open to supporting Tanden, said Tuesday night that she never told the White House she was a no vote on Tanden, and that the administration never asked…. Tanden's withdrawal leaves the Biden administration without a clear replacement. The apparent front-runner on Capitol Hill to replace Tanden was Shalanda Young, a former staff director for the House Appropriations Committee who has been actively pushed by members of the Congressional Black Caucus.
Biden Gains Two Key Economic Advisers [NYT]
The Senate confirmed two key members of President Biden's economic team on Tuesday, ushering in Gina Raimondo, a former governor of Rhode Island and a former venture capitalist, as the next secretary of commerce, and Cecilia Rouse, a Princeton University economist, as chair of the White House Council of Economic Advisers…. Ms. Raimondo was a founding employee at Village Ventures, an investment firm backed by Bain Capital. She also co-founded her own venture capital firm, Point Judith Capital, before being elected treasurer and then governor of Rhode Island….
Dr. Rouse has made clear that she sees a larger set of priorities as council chair: overhauling the inner workings of the federal government to promote racial and gender equity in the economy.
Wall Street Lobbies to Bring More ESG Funds Into 401(k)s [WSJ]
"We don't want to have people being deterred from looking at investment options where clearly there is a lot of investor demand," said Eric Pan, chief executive of the asset-management industry's main lobby group, Investment Company Institute…. The risk is that even index funds or active managers that account for ESG factors could be seen as pursuing nonfinancial goals and locked out of 401(k)s.
Anti-Money-Laundering Unit Must Staff Up to Fulfill Reform Mandate, Official Says [WSJ]
"We've waited so long for this kind of legislation," [FinCEN Director Kenneth] Blanco said. "We need to make sure we're very thoughtful in implementing it…." He said the law's purpose was to protect national security by making anti-money-laundering rules more efficient. The agency wasn't looking to shoulder banks with additional compliance burdens, he said. "People shouldn't be looking at this as, 'Oh, my God, more regulation,'" Mr. Blanco said.
Apollo's Zito Is 'More Sanguine' on Inflation, Ready to Pounce [Bloomberg]
"All the inflation signs are rallying, but probably can't sustain itself for long. We are more sanguine about how the world looks and on inflation," Zito said in an interview with Bloomberg. "The question is whether or not inflation creates more volatility…." While Zito doesn't expect a similar wholesale sell-off this year, there may be specific, narrower opportunities. Inflation fears could stir up prices of commodities like lumber and disrupt industries such as the financial sector and Covid-impacted businesses like airlines, he said.