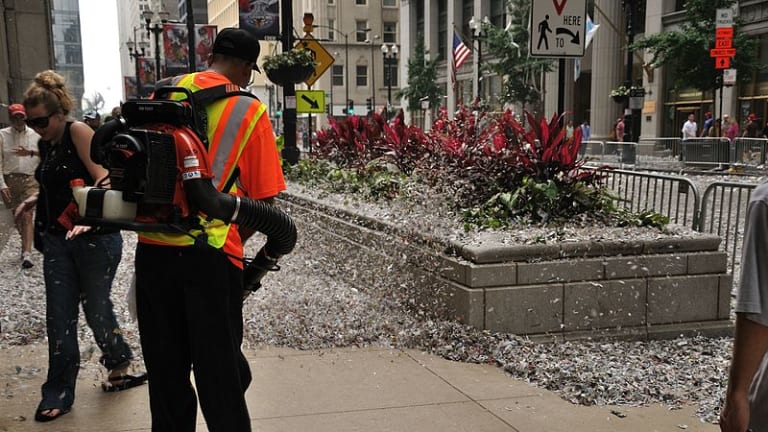 Opening Bell: 3.31.21
Because it's hard to forge customer signatures at home, and more!
Biden Wants to Pay for Infrastructure Plan With 15 Years of Corporate Taxes [NYT]
Mr. Biden's proposals include raising the corporate tax rate to 28 percent from 21 percent and efforts to force multinational corporations to pay significantly more in tax to the United States on profits they earn and book overseas. The corporate tax rate had been cut under President Donald J. Trump from 35 percent to 21 percent…. The unusual 15-year window for a tax increase to offset spending could help Democrats if they choose to attempt to push Mr. Biden's plan via budget reconciliation, a parliamentary process that would allow them to bypass the 60-vote requirement imposed by the Senate filibuster and pass the plan with only Democratic votes.
Yellen Plans to Reinvigorate Financial Risk Panel [WSJ]
A 2013 report on the asset-management industry by FSOC's research arm highlighted the risk that open-end mutual funds can experience large withdrawals and be forced to sell off assets, which could create fire sales. Though pilloried at the time by the industry and by other regulators, aspects of the research proved prescient, Ms. Yellen said last week.
"That's actually a risk that we saw materialize last spring," she said.
Robinhood gets rid of confetti feature amid scrutiny over gamification of investing [CNBC]
The free-stock trading pioneer, which is gearing up for its public debut, told CNBC the move is an effort to remove the "distraction" from its overall mission to "democratize" investing…. Lawmakers and regulators have accused Robinhood of being reckless toward its newbie investors by making light of decisions that involve real money.
Wells Fargo plans to bring workers back to office in September [Reuters]
The company added it was still evaluating whether to allow certain businesses or functional subgroups in the United States to return to the workplace before Labor Day.
72 Black executives call on corporate America to fight voting restrictions [Axios]
The effort, led by former American Express CEO Ken Chenault and outgoing Merck CEO Ken Frazier, comes in the wake of Georgia's recent passage of a law that opponents say will make it harder for Black people and other disadvantaged communities to vote…. Signees to the letter include TIAA chief executive Roger Ferguson Jr., Ariel Investments co-chief executives Mellody Hobson and John Rogers Jr., Vista Equity Partners chief executive Robert F. Smith and Raymond McGuire, a former Citigroup executive who is running for mayor in New York.
SpaceX Mars rocket prototype explodes during test flight [CNN Business]
SpaceX CEO Elon Musk did confirm the explosion on Twitter, though, saying "At least the crater is in the right place!"
All three of SpaceX's previous launches of prototypes for this model of rocket crash landed or exploded shortly after landing.