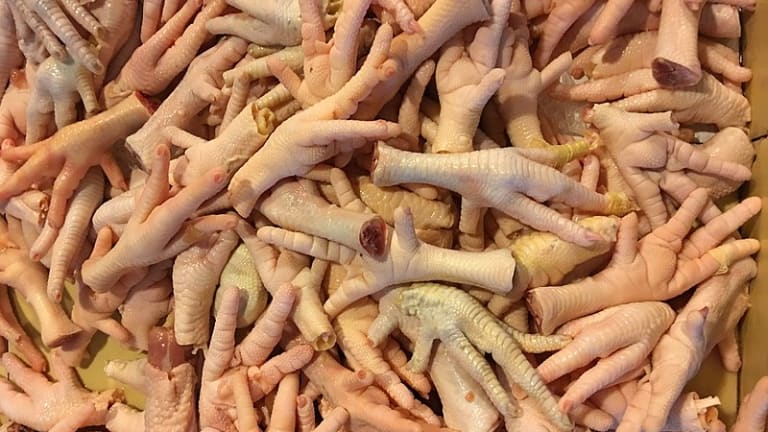 Opening Bell: 3.8.21
Deliveroo and IonQ; Japan to the rescue; "a levered casino;" and more!
Amazon-backed Deliveroo reveals it lost $309 million in 2020 ahead of IPO [CNBC]
A date for Deliveroo's initial public offering has not been officially announced but it is likely to be in the next few weeks. Goldman Sachs and JP Morgan Cazenove have been appointed as the joint global coordinators.
Deliveroo could be valued at around $10 billion in the stock market listing….
IonQ to become first publicly traded quantum computing company via merger with SPAC dMY Technology Group [MarketWatch]
The deal has a pro forma implied market capitalization for the combined company of about 2 billion, the companies said in a joint statement…. The deal will generate $650 million in gross proceeds and will include investment from Fidelity Management & Research Company LLC, Silver Lake, Breakthrough Energy Ventures, MSD Partners, L.P., Hyundai Motor Company and Kia Corporation, and other institutional investors….
"By 2023, IonQ plans to develop modular quantum computers small enough to be networked together, which could pave the way for broad quantum advantage by 2025."
Greensill's Key Clients Included West Virginia Gov. Jim Justice's Coal Company [WSJ]
Bluestone Resources Inc., the coal-mining company owned by West Virginia Gov. Jim Justice, has borrowed about $850 million from Greensill, making it one of Greensill's largest clients…. Mr. Justice is the billionaire governor of West Virginia who switched parties from Democratic to Republican in 2017. He owns several coal-related businesses in the region, and has settled a number of cases in recent years for alleged nonpayment of bills….
David Tepper is getting bullish on stocks, believes rising rates are set to stabilize [CNBC]
"Basically I think rates have temporarily made the most of the move and should be more stable in the next few months, which makes it safer to be in stocks for now," Tepper told CNBC's Joe Kernen…. Tepper believes Japan, which had been a net seller of Treasurys for years, could start buying the U.S. government bonds again following the surge in yields. The potential buying could help stabilize the bond market, Tepper said.
Deep Basin Fund Returns Capital Citing 'Dangerous' Market [Bloomberg]
"I do not believe that risk markets are functioning properly and am deeply concerned about the immediate investment climate," Matthew J. Smith, managing partner of the Stamford, Connecticut-based fund, wrote in the letter…. Smith cited a shift in the market's ability to tolerate short selling as one reason for liquidating the fund, writing that in recent weeks "we have witnessed a tectonic shift in the market's ability to short anything." Agencies that are tasked with regulating the market have also turned it into "a levered casino."
Trading Chicken Feet Is Going Digital [WSJ]
For agricultural giants like Tyson Foods Inc., moving millions of pounds daily of meat and poultry products from farmers to vendors world-wide still requires phone calls, spreadsheets and personal relationships with middlemen who take a cut. Brokers fees can add up, and it is hard to get reliable up-to-the-minute pricing information. Unlike other markets, inventory and supply aren't available on a centralized database…. It is a landscape that resembles old-school Wall Street, when brokerage companies sold shares for commissions and small investors paid higher fees than giants like JPMorgan Chase & Co. or Merrill Lynch. Electronic trading and the growth of giants such as Charles Schwab have since driven fees near zero and far expanded ordinary investors' ability to buy and sell stocks and other assets.