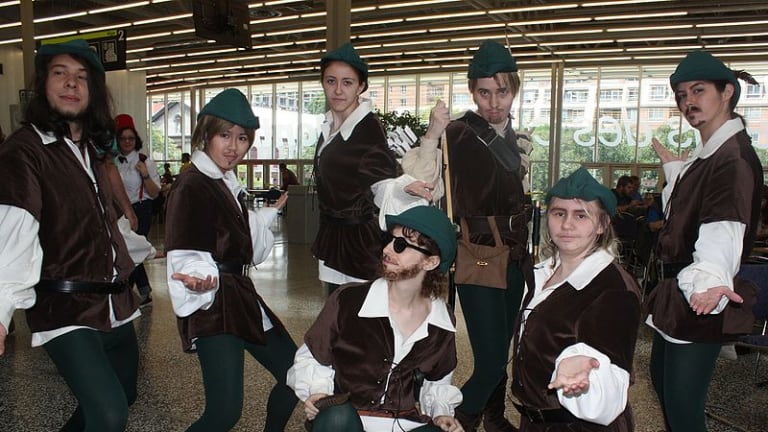 Robinhood Finds Sympathetic Regulatory Shoulder To Settle With
FINRA can always be counted on to offer a relative bright spot in a legal and regulatory hellscape.
Robinhood CEO Vlad Tenev has been clear, whether the skeptical questions come from Congress, Elon Musk or Dave Portnoy: There was nothing nefarious or underhanded about the trading limits or outages his platform suffered during the height of l'affaire GameStop. Nothing, in fact, that could really be called Robinhood's fault, really, given that it was all due to those pesky clearinghouses and their collateral requirements. Indeed, in its eyes, Robinhood did nothing wrong other than a somewhat slow-footed and muddled communications strategy during an unprecedented surge in trading on its systems.
Still, 50 lawsuits, countless requests for information from prosecutors and regulators, and numerous investigations from the same are a lot to deal with even for a totally innocent party. So it's going to be pragmatic, seeking a deal with that most pragmatic of overseers while sifting through the rest of the fallout.
Two subsidiaries—Robinhood Financial and Robinhood Securities—are currently negotiating a settlement with Finra over the outages and the options-trading practices, which could include charges of violations of Finra rules, a fine, restitution to customers and the hiring of a compliance consultant. The probes could cost the company at least $26.6 million, according to the filing.
And, you know, while we're talking blame game here, maybe we could throw some in the direction of the real culprits, who are also conveniently unaccountable: bots.
Reddit Chief Executive Steve Huffman told Congress this month that bots, artificial or fake accounts with automated content, had not played a "significant role" in GameStop Reddit message traffic.

PiiQ Media's analysis of Twitter Inc, Facebook Inc, Instagram and YouTube posts, however, found that bots used the platforms to push GameStop and other "meme" stocks…. "We saw clear patterns of artificial behavior across the other four social media platforms. When you think of organic content, it's variable in the day, variable day-to-day. It doesn't have the exact same pattern every day for a month," he said.
Robinhood in Talks to Settle Finra Probes Into Options-Trading Practices, Outages [WSJ]
Robinhood is facing nearly 50 lawsuits over GameStop frenzy. [NYT]
Bots hyped up GameStop on major social media platforms, analysis finds [Reuters]