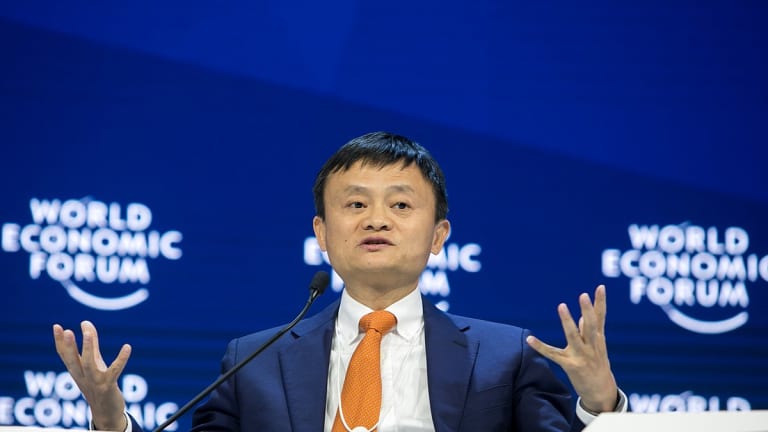 Opening Bell: 4.12.21
A modest down payment on a future; SPACs prove their value to valueless companies; why don't you want to live next to me? and more!
How a $2.8 Billion Fine Added $40 Billion to Alibaba [WSJ]
Investors seem relieved that Beijing hasn't done anything worse to China's e-commerce champion after its dramatic fall from political favor…. While the fine—equivalent to 4% of Alibaba's domestic annual sales—was higher than expected, investors are probably happy that the company's fundamental business model remains intact. There are no forced divestitures or substantial changes to its corporate structure. The fact that Alibaba's e-commerce platforms are popular among consumers probably counted in its favor with Beijing. Daniel Zhang, Alibaba's chief executive, said Monday in a conference call that he didn't expect a material impact on business operations.
For EV Startup Faraday Future, the Road Back From the Brink Runs Through a SPAC [WSJ]
Faraday Future has missed key product deadlines, amassed a pile of debt and lost top executives to a rival electric-vehicle startup. Its founder, who remains an executive, resigned as CEO amid his personal bankruptcy and was barred in China from running public companies.
Now under new leadership, seven-year-old Faraday & Future Inc. is poised to complete a public listing on a U.S. stock exchange within weeks that would value it at $3.4 billion….
HSBC and Huawei CFO reach agreement on document publication linked to extradition case [Reuters]
The legal dispute reached the Hong Kong court last month after a British judge in February blocked the release of internal HSBC documents relating to the fraud allegations against Meng.
Meng, who has been under house arrest in Canada since being detained at Vancouver airport in 2018, is facing charges of bank fraud in the United States for allegedly misleading HSBC about Huawei dealings in Iran, causing the bank to violate U.S. sanctions.
President's Budget Request Includes Funds for Corporate Ownership Registry [WSJ]
The White House request, announced Friday, seeks to provide an additional $64 million to the Financial Crimes Enforcement Network, or FinCEN, for the purpose of building the database, which is meant to help authorities combat anonymous shell companies and track the flow of illicit money.
The request would bring FinCEN's budget to $191 million, an increase of about 50% from the unit's enacted budget for the previous fiscal year…. The president also requested a larger budget for the Internal Revenue Service, including funds for increased oversight of high-income and corporate tax returns.
ETFs Could Rock the Bitcoin World [WSJ]
A lot of growth could come through ETFs, were they approved. In addition to opening the door to average investors, ETFs will also likely make it easier for more financial advisers to provide bitcoin allocations to clients, says Matt Hougan, chief investment officer of Bitwise Asset Management, which manages more than $1 billion in crypto funds and has also sought to launch an ETF.
NYC Co-Op Boards Would Have to Explain Why They Deny Buyers, Under New Bill [WSJ]
Over the years, rejected applicants have sued city co-op boards for illegal racial, religious and other forms of discrimination. A decade ago, Alphonse Fletcher Jr., a Black hedge-fund manager, accused the co-op board of the landmark Dakota building on Central Park West of racially discriminating against him and other prospective buyers, after the board rejected his application to buy an additional apartment in the building; the suit was later dismissed.
Some real-estate attorneys and brokers think the proposed bill could lead to more lawsuits against boards, if applicants don't believe the official reason.