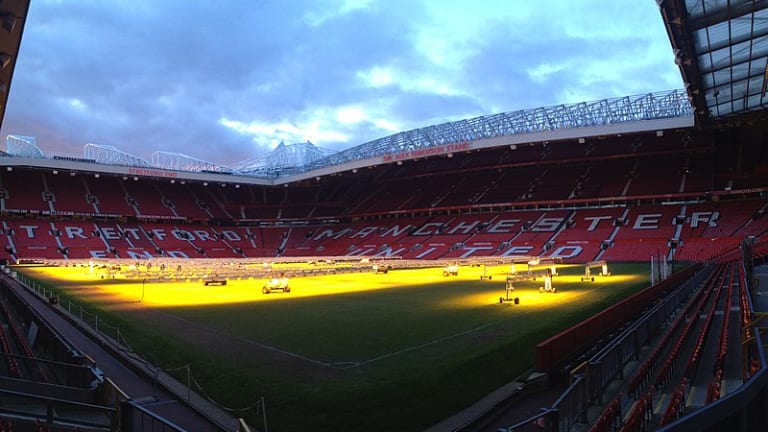 Opening Bell: 4.21.21
Can we call it soccer, too?; SPACs scatter; shy shorts; Ken Griffin makes nice; and more!
More Businesses Are Standing for Justice [DealBook]
Yesterday's guilty verdict against George Floyd's murderer, a former Minneapolis police officer, was a symbol of something profound: a demonstrable shift in the way this country, increasingly supported by business, has strived for civil rights…. Companies have given employees paid time off on Juneteenth; the N.B.A. emblazoned the words "Black Lives Matter" on courts; Netflix steered its cash into local banks that serve Black communities; Wall Street banks announced programs worth billions to support Black communities; and just last week, in perhaps the greatest demonstration of the new responsibility business is feeling, 700 companies and executives signed a letter opposing laws that make it harder for people to vote….
You know what? Justice is good for business.
The Americanization of European Sports Seems Inevitable [WSJ]
The collapse of the Super League might not take much pressure off UEFA to fix problems it has failed to address for decades…. A tournament in which top European teams regularly face one another is likely to happen in the end, because it is in the interest of clubs, broadcasters and, yes, viewers. Media-industry analyst Ian Whittaker suggests that a more commercial arrangement could help bring U.S. streaming giants like Amazon.com and Disney into the mix—probably even if the contentious "closed" format were dropped….
European soccer has long been a product, just a badly run one. It seems inevitable that an American sense of spectacle will eventually shake it up.
SPAC transactions come to a halt amid SEC crackdown, cooling retail investor interest [CNBC]
After more than 100 new deals in March alone, issuance is nearly at a standstill with just 10 SPACs in April, according to data from SPAC Research.
The drastic slowdown came after the Securities and Exchange Commission issued accounting guidance that would classify SPAC warrants as liabilities instead of equity instruments…. "This is going to cause these companies a lot of money to evaluate and value those warrants each quarter rather than just at the start of the SPAC. Many of these groups lack the sophistication internally to do this themselves."
'No one wants their head ripped off': Hedge funds abandon shorts in droves [Fortune]
The median short interest in members of the S&P 500 sits at just 1.6% of market value, near a 17-year low, according to Goldman Sachs Group Inc. In Europe, a short-covering frenzy has sent bearish bets collapsing like never before in Morgan Stanley data.
At the same time, hedge-fund longs are around the highest relative levels in years at JPMorgan Chase & Co.'s prime brokerage…. Bearish bets are proving painful. A Goldman Sachs basket of the most-shorted stocks has surged three times as much as the broader U.S. market in 2021….
After Court Ruling, Europe's Recovery Fund Money Could Start Flowing in Summer [Barron's]
The [German Constitutional Court] didn't rule out a future negative ruling, but said it isn't a high probability that the landmark EU funding would violate the constitution. The court also said there is more risk in stopping ratification than allowing it to proceed…. "There could still be some slippage, given the need to reach agreement on the national plans to deploy this joint funding and potential challenges issuing debt in thin summer markets. Nonetheless, our hunch is that the EU authorities will push hard to get initial funding released in July as a confidence building measure, and if there is some slippage, it would only be to September," [Evercore ISI vice chairman Krishna Guha] said.
Bill Gates, Ken Griffin Among Billionaire Donors To President Biden's Inaugural Committee [Forbes]
Citadel hedge fund titan Ken Griffin also gave $500,000 to the inaugural committee, more than the $100,000 he gave to Donald Trump's inaugural committee in 2017. Ahead of the 2020 election, Griffin was one of the largest political donors in the country, pouring more than $45 million into super-PACs supporting Republicans in Congress. Hearing aid billionaire Bill Austin, who with his wife gave $1 million to a Trump joint fundraising committee in 2020, donated $100,000 to Biden's inaugural committee.…
Arthur Blank, gave $250,000…. Jonathan Gray, gave $250,000.... Chris Larsen, gave $200,000.... Hamilton "Tony" James, gave $50,000….