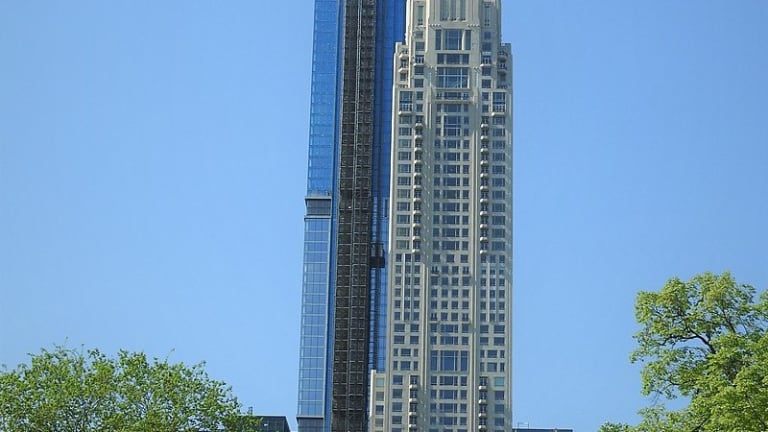 Opening Bell: 4.26.21
Stonkerday Night Live; it's still good to be a (current or former) CEO; the Reddit war on short-sellers moves to South Korea; Taleb recommends olives (over cryptos); and more!
Elon Musk to host 'SNL' next month — but some critics say that's not funny [MarketWatch]
The controversial chief executive of Tesla Inc. and SpaceX will host "Saturday Night Live" on May 8, the venerable sketch-comedy show announced over the weekend, with musical guest Miley Cyrus…. "Let's find out just how live Saturday Night Live really is," Musk tweeted Saturday, adding a smiling devil emoji — which may have raised the eyebrows of investors and regulators, in the wake of Musk's long history of running afoul of the Securities and Exchange Commission over his off-the-cuff remarks on Twitter…. The "SNL" announcement also sparked a bit of an uproar on social media, where many wondered why the NBC show was giving the world richest man — who saw his wealth skyrocket during the pandemic — such a prominent platform.
C.E.O. Pay Remains Stratospheric, Even at Companies Battered by Pandemic [NYT]
"At the end of the day, C.E.O.s end up getting rewarded for how they respond to these external occurrences," said Jannice Koors, a compensation consultant at Pearl Meyer who works with companies to determine executive pay. "If you think about stores closing, furloughs, etc., C.E.O.s are getting rewarded for making those decisions."
GameStop's CEO Is Getting Millions on His Way Out. He's Not the Only One. [WSJ]
[GameStop CEO George Sherman's] exit agreement calls for the accelerated vesting of more than 1.1 million GameStop shares, according to filings, valued at roughly $169 million as of Friday's close…. Restricted shares held by former GameStop finance chief James Bell vested April 1, according to the proxy filing. Those shares were valued at $43.6 million as of Friday…. Frank Hamlin, who resigned as chief customer officer last month, had restricted shares that vested April 7 and were valued at $33.5 million as of Friday.
Chris Homeister, who plans to resign as merchandising chief because of diminished responsibilities, has nearly 289,000 shares due to vest in connection with this exit. Those shares were valued at around $43.6 million as of Friday.
South Korea's retail investor army declares war on short-sellers [FT]
Retail investors have emerged as the dominant force in South Korea's $2tn stock market, accounting for almost 60 per cent of daily turnover…. The wave of amateur Korean traders has been inspired by a US campaign against hedge funds that had made bearish wagers on companies such as gaming retail chain GameStop. Kstreetbets, an online forum that targets short-sellers, is named after the popular Reddit group r/WallStreetBets…. The "ants" are testing their political power by demanding regulatory changes in the stock market…. Their current target is the partial lifting of the short selling ban, which would allow investors to again bet against large-cap shares from May.
'Black Swan' author calls bitcoin a 'gimmick' and a 'game,' says it resembles a Ponzi scheme [CNBC]
"Basically, there's no connection between inflation and bitcoin. None. I mean, you can have hyperinflation and bitcoin going to zero. There's no link between them," [Nassim Nicholas] Taleb said in a "Squawk Box" interview…. "It's a beautifully set up cryptographic system. It's well made but there's absolutely no reason it should be linked to anything economic," added Taleb…. He said bitcoin has characteristics of what he calls a Ponzi scheme that's right out in the open….
"If you want to hedge against inflation, buy a piece of land. Grow, I don't know, olives on it. You'll have olive oil. If the price collapses, you'll have something."
First Resale at Billionaires' Row Megatower Nabs Full $33 Million Asking Price [WSJ]
The property sold for 23% more than the seller paid a little more than a year ago, bolstering hopes that the Billionaires' Row megatower can hold its value despite the plunge the New York market took as a result of the Covid-19 pandemic.
The buyer is Igor Tulchinsky, founder and chief executive of WorldQuant, a hedge fund and quantitative investment management firm based in Greenwich, Conn.