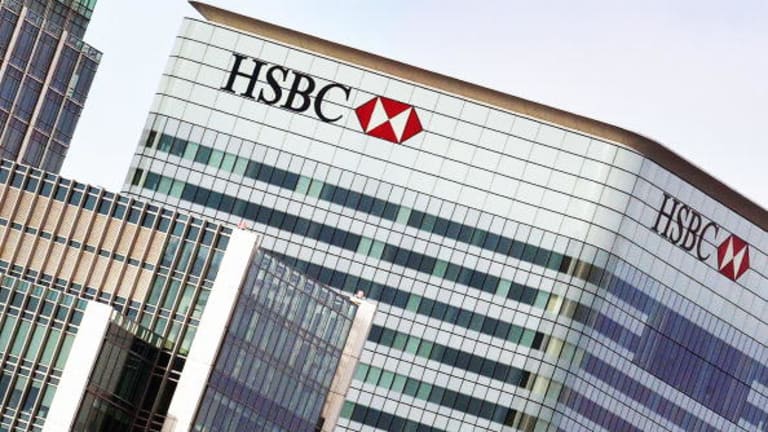 Opening Bell: 4.27.21
Game doesn't Stop; Ant autopsy; double-check that Zoom invite; what's in a name? (in this one, no 'E's anymore); and more!
HSBC forecasts brighter outlook as profits surge [BBC News]
Europe's biggest bank by assets reported income of $5.8bn (£4.2bn) for the January-to-March period, up from $3.2bn a year earlier…. Last year, HSBC had set aside $3bn to cover bad debts, but it has now released $400m of that following "an improvement in the economic outlook, notably in the UK"….
The jump in profits marks a turnaround for HSBC, which reported a 34% drop in profits for 2020, partly due to the impact from the coronavirus pandemic.
GameStop shares jump after the Reddit favorite raises $551 million in stock sales [CNBC]
The stock, favored by the Reddit retail trading crowd, jumped 6% on Tuesday after gaining nearly 12% during Monday's regular trading hours. Shares are up nearly 850% this year.
GameStop announced the "at-the-market" stock offering at the beginning of April, which was viewed as a way to capitalize on its recent head-turning rally that made Wall Street history.
Ant IPO-Approval Process Under Investigation by Beijing [WSJ]
The central-government investigation, which started early this year, focuses on regulators who greenlighted the initial public offering, local officials who advocated it and big state firms that stood to gain from it. [Jack] Ma's relationships with these state stalwarts are being examined as part of the scrutiny, according to the people…. The probe also examines how an array of state funds, including massive sovereign-wealth fund China Investment Corp. and the country's largest state insurers—among them China Life Insurance Co. —got to invest in Ant, the people familiar with the matter say. The mandate of CIC, for instance, is to invest overseas rather than domestically.
CalPERS to back activist's four director nominees in Exxon board fight [Reuters]
"CalPERS is supporting additional board refreshment due to the long-term financial underperformance at ExxonMobil and the need for a greater depth of skill sets and experience on the board to address the significant challenges the company faces," the pension fund said on Monday…. Engine No. 1's slate for the 12-member board consists of Gregory Goff and Anders Runevad, former chief executives of oil refiner Andeavor and wind-turbine manufacturer Vestas Wind Systems, respectively; Kaisa Hietala, former head of renewable fuels at Finnish refiner Neste; and Alexander Karsner, the former U.S. assistant secretary of energy for efficiency and renewable energy.
Anatomy of a hedge fund hack [FT]
"Hedge funds and family offices do not spend anywhere near enough [on cyber security] which is why they are targets," said Alex Mendez, Remora's co-founder. "Hedge funds are more vulnerable because the principals within hedge funds are more visible and easier to target…."/In September last year co-founder Michael Fagan clicked on an innocuous-looking but fake Zoom invite that allowed a hacker to infiltrate Levitas's systems and use Fagan's email. The hacker then sent fake payment instructions to administrator Apex Fund Services…. Fagan eventually discovered the scam by accident when checking Levitas's bank account almost two weeks after the phishing attack…. About A$600,000 had been stolen, according to Brookes. Had it been discovered a couple of days later, then the loss could have been A$8.7m….
Who Nds th Lttr E? Scottish Fund Manager Aberdeen Tries Abrdn Instead [WSJ]
The company, with roots that stretch back to 1825, said the move is meant to standardize branding among its multiple businesses and form part of its efforts to be modern and agile. Pronunciation will remain the same—Aberdeen…. The firm's website ranks in 35th position for the keyword "Aberdeen'' in the U.K., which might scarcely exist as far as Google is concerned. It competes with the port city in Scotland, known as the oil capital of Europe, the University of Aberdeen, the soccer club, the local government website, the Visit Scotland website and the airport.