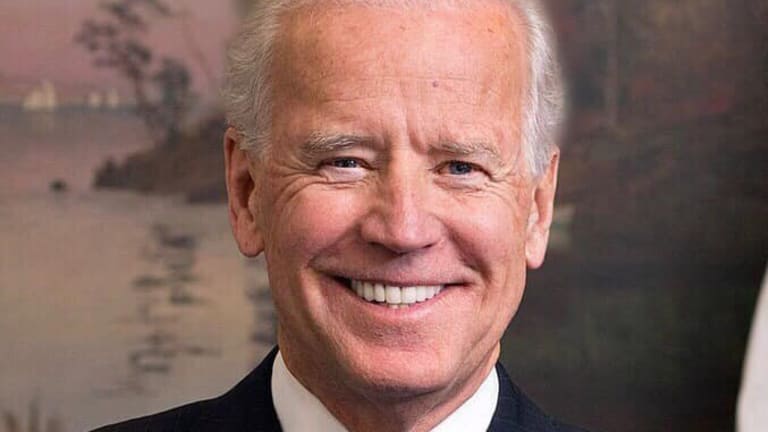 Opening Bell: 4.28.21
Family plan; deals, deals, deals; Jamie gets company; and more!
Biden to unveil $1.8 trillion plan for children and families — here's what's in it [CNBC]
The Biden administration's new spending plan would hike the top income tax rate to 39.6% for the wealthiest Americans…. The plan would also seek to close a series of so-called tax loopholes, and raise taxes on capital gains to 39.6% for households making more than $1 million.
The Biden administration maintains that under the new plan, no one making $400,000 a year or less will see their taxes go up.
Food delivery start-up Zomato files for $1.1 billion IPO in India [Reuters via CNBC]
In February, the company raised $250 million from five investors including hedge fund Tiger Global Management for a post-money valuation of $5.4 billion…. India has been one of the hottest IPO markets so far in 2021, helped by a flood of foreign money and high interest from mom-and-pop investors.
AMC Aims to Sell 43 Million Shares to Bolster Cash Reserves [WSJ]
The company on Tuesday also said it is temporarily canceling its campaign to increase by 500 million the number of shares it would be able to sell, which would nearly double its total share count…. After having shut all of its cinemas because of the coronavirus pandemic, AMC reopened all but five of its 590 locations in the U.S. and 97 of its 354 international locations as of the end of March.
Saudi crown prince says the kingdom's in talks to sell 1% of Aramco to a 'leading global energy' firm [CNBC]
"That will be a great deal to enhance the sales of Aramco in the country where this company (is based)," he said. The prince did not name the company but said it is from a "huge" country./He also said there are discussions with other firms, and some Aramco shares could be transferred to the kingdom's sovereign wealth fund, the Public Investment Fund. Some shares may be listed on the Saudi market as well.
Dimon Signals to Wall Street It's Time to Return to the Office [Bloomberg]
JPMorgan Chase & Co. became the first major U.S. bank to mandate a return to offices for its entire U.S. workforce, with staffers being told they'll need to come back in about two months. The lender's top decision-making body, led by Chief Executive Officer Dimon, said in a memo to staff Tuesday that it "would fully expect that by early July, all U.S.-based employees will be in the office on a consistent rotational schedule…."
Employee rotations at JPMorgan will be subject to a 50% occupancy cap until U.S. authorities revise their social-distancing guidelines, according to Tuesday's memo. The bank advised workers that "with this time frame in mind you should start making any needed arrangements to help with your successful return."
MoMA replaces Leon Black, calls him 'outstanding' [N.Y. Post]
MoMA Director Glenn Lowry in a Tuesday afternoon email to trustees announced the election of Marie-Josée Kravis — the wife of Black's rival, leveraged buyout baron Henry Kravis — to replace Black…. In naming Black's replacement, Lowry praised the museum's chair since 2018 for having provided "outstanding leadership and dedication to MoMA…."