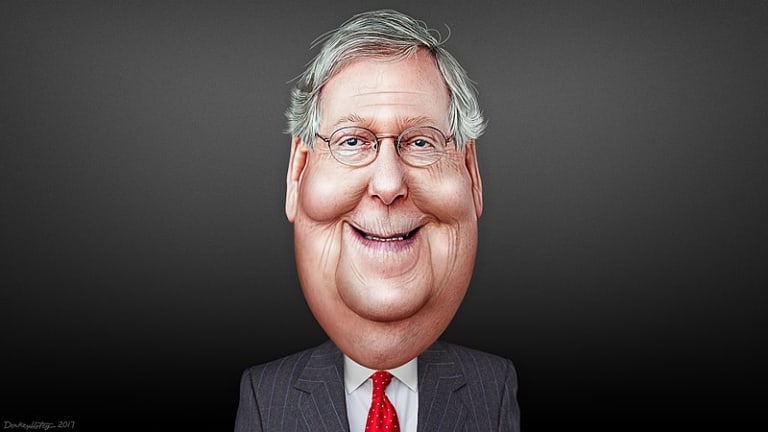 Opening Bell: 4.6.21
Threats, bits, bets, bromances, billions and more!
'Stay out of politics,' Republican leader McConnell tells U.S. CEOs, warns of 'consequences' [Reuters]
In a sign of a growing rift in the decades-old alliance between the conservative party and U.S. corporations, McConnell said: "My advice to the corporate CEOs of America is to stay out of politics. Don't pick sides in these big fights…." "Corporations will invite serious consequences if they become a vehicle for far-left mobs to hijack our country from outside the constitutional order," McConnell told a news conference in his home state of Kentucky.
Big business ties with Republicans began fraying under former President Donald Trump's leadership and the party's focus on voting restrictions has soured businesses embracing diversity as key to their work force and customer base.
Fidelity, Square, Coinbase Launch Bitcoin Trade Group [WSJ]
The Crypto Council for Innovation will lobby policy makers, take up research projects and serve as the burgeoning industry's voice in championing the economic benefits of digital currencies and related technologies…. "Crypto is at a mainstream inflection point," said Fred Ehrsam, co-founder of Paradigm and Coinbase's former president. "It's in its very early stages and, much like the internet (once was), it's very fragile while it's in that stage."
SoftBank to Take 40% Stake in Norway's AutoStore [WSJ]
AutoStore is controlled by Thomas H. Lee Partners LP, while another private-equity firm, Sweden's EQT AB, holds a minority stake. The deal values the company at $7.7 billion including debt…. AutoStore's technology makes it possible for warehouses to be operated almost entirely by robots…. It employs giant cubes packed with bins. Robots, but not humans, can travel across the top of the cubes, digging out bins and delivering them to stations where workers assemble orders…. The company… expects to turn a profit in 2021….
Tim Cook drops some hints on Apple's car plans, shares what he thinks of Elon Musk and Tesla [CNBC]
"The autonomy itself is a core technology, in my view. If you sort of step back, the car, in a lot of ways, is a robot. An autonomous car is a robot. And so there's lots of things you can do with autonomy. And we'll see what Apple does," Cook said…. "You know, I've never spoken to Elon, although I have great admiration and respect for the company he's built. I think Tesla has done an unbelievable job of not only establishing the lead, but keeping the lead for such a long period of time in the EV space. So I have great appreciation for them…."
Chamath Palihapitiya And Nine Other New Billionaires Minted By The SPAC Frenzy [Fortune]
Two SPAC sponsors join the billionaire ranks this year. Venture capitalist Chamath Palihapitiya has a $1.2 billion fortune following SPAC mergers with Opendoor, Virgin Galactic and Clover Health. Longtime insurance executive Bill Foley has also sponsored five SPACs and orchestrated lucrative merger deals with two of them so far. The other eight newcomers have made the three comma club by merging the companies they founded with SPACs.
Meet the Highest Paid CEO in S&P 500, Paycom's $211 Million Man [WSJ]
Chad Richison, the founder and CEO of payroll processor Paycom Software Inc…. last year was awarded compensation valued at $211 million…. At the pay package's core: an award of restricted shares that could wind up adding more than $2 billion to Mr. Richison's fortune over the next decade.