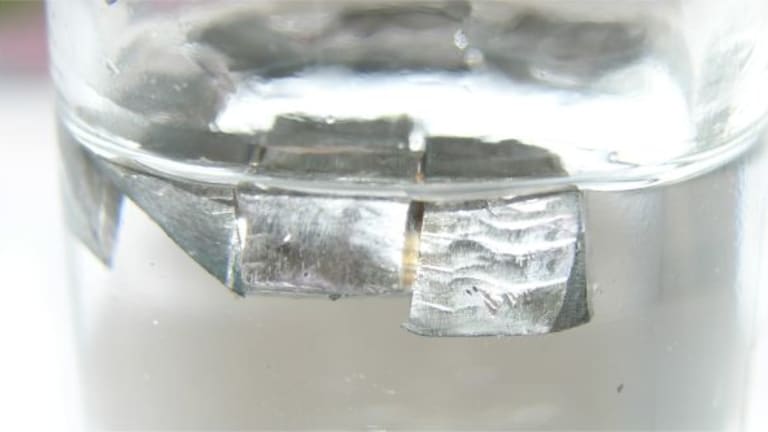 Opening Bell: 4.9.21
SEC tells Chamath to shut up; Credit Suisse closes barn doors; SoftBank and Salesforce; I like it, I'm not gonna crack; and more!
SEC's Coates tells investors to ignore billionaire SPAC investor's legal advice [MarketWatch]
"Some — but far from all — practitioners and commentators have claimed that an advantage of SPACs over traditional IPOs is lesser securities-law liability exposure for targets and the public company itself," Coates said, citing comments made by Chamath Palihapitiya, the billionaire CEO of the investment firm Social Capital and chairman of Virgin Galactic Holdings Inc…. Coates warned that this advice could be misleading, noting that the safe-harbor provision doesn't protect any company from enforcement actions brought by the SEC, but only from private litigation. Furthermore, the law doesn't protect companies that make false or misleading statements, such as giving an incomplete set of projections of company performance.
Credit Suisse Tightens Hedge Fund Limits After Archegos Hit [Bloomberg]
Credit Suisse has been calling clients to change margin requirements in swap agreements so they match the more restrictive terms of its prime-brokerage contracts, people with direct knowledge of the matter said. Specifically, Credit Suisse is shifting from static margining to dynamic margining, which may force clients to post more collateral and could reduce the profitability of some trades.
SoftBank to Invest $500 Million in Mortgage Startup Better [WSJ]
The investment values parent Better Holdco Inc. at about $6 billion, according to people familiar with the matter. SoftBank is buying shares from the company's existing investors at a sharp jump from the $4 billion at which it raised money in November. Better is expected to go public later this year, some of the people said.
Text-Messaging Platform Community Raises $40 Million From Salesforce [WSJ]
Businesses and celebrities using the platform include the National Hockey League's Pittsburgh Penguins, People magazine, WW (formerly Weight Watchers), actress Kerry Washington and star football quarterback Tom Brady.
Community shares the names, ages and locations of followers with its clients, which typically pay a monthly fee to use the platform based on usage, follower counts and other factors. Clients can then send messages broadly to all followers; to subgroups organized by attributes like age, location or interests; or to individuals.
Chief of SEC Whistleblower Office, Jane Norberg, Leaving Agency This Month [WSJ]
Emily Pasquinelli, the whistleblower office's deputy chief, will take over as the unit's acting chief…. The leadership change comes as the SEC's bounty program has received a record number of tips during the pandemic and following the agency's adoption of controversial amendments to its whistleblower-award rules….
Some lawyers representing whistleblowers expect the transition to be seamless. "The office has been left in very capable hands," said Erika Kelton, a partner at law firm Phillips & Cohen LLP who represents whistleblowers.
CME Seeks to Tap Electric-Car Demand With Lithium Futures [WSJ]
The contract will be for lithium hydroxide delivered to China, South Korea and Japan, where most batteries globally are produced, CME said Thursday. If the futures contract is approved by regulators, it will begin trading on May 3…. Lithium's role in powering rechargeable batteries has made it a strategically important commodity as governments seek to limit carbon emissions. The U.S. is racing to catch up with China in mining and refining the metal to support its auto industry and tackle climate change.
GameStop's strong stock performance triggered board director's exit [Reuters]
Hestia Capital Partners LP managing director Kurt Wolf…. resigned his directorship this week because his investors fretted the bet on the company, which scored a paper gain of 3,500%, had become too large and risky, three people familiar with the matter said on Thursday…. Hestia currently owns 318,600 GameStop shares valued at roughly $53.8 million. It oversaw $75.6 million in assets as of the end of March, with GameStop being its single largest investment.