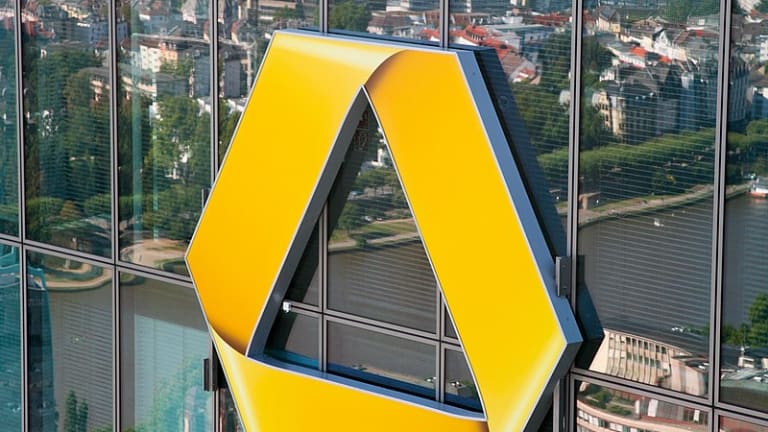 Opening Bell: 5.12.21
A rising tide lifts even Commerzbank; Dalio's doubts don't dent Doger's dream; ex-Carlyle Trumpkin gets Va. nod; and more!
Commerzbank trades its way to surprise Q1 profit as raises outlook [Reuters]
Shares in Germany's second biggest bank rose 7% after the better-than-expected performance, which Commerzbank said was largely attributable to net commission income from securities trading, a rebound that has also helped other banks.
Analysts, who had expected a net loss of 131 million euros for the quarter, still expect Commerzbank to report a loss this year as it carries out a 2 billion euro restructuring involving hundreds of branch closures and 10,000 job cuts.
Billionaire Howard to Return Cash From Secretive Hedge Fund [Bloomberg]
He's redeeming clients in the Brevan Howard AH Master Fund that he started four years ago to make bigger and riskier bets, according to people with knowledge of the matter. Howard will continue to manage capital for the firm's two other money pools…. The move marks a reversal for the manager who was in talks late last year to raise another $500 million in the fund after having doubled investors' cash in the early days of the pandemic….
Last year, the firm had a record year with one fund gaining 99%.
Goldman Sachs executive quit after making a killing on dogecoin: report [N.Y. Post]
[Aziz] McMahon might be starting a hedge fund, according to [eFinancialCareers], which cited sources at Goldman.
Biggest risk for crypto? 'Its own success,' says founder of world's largest hedge fund Ray Dalio [MarketWatch]
"No government wants to have an alternative currency."
Dalio, founder of the world's largest hedge fund firm, Bridgewater Associates, said that he's "very bullish," about crypto as a digital-clearing mechanism, perhaps, referring to decentralized finance, or DeFi.
Youngkin wins Virginia GOP nomination for governor [Politico]
[Glenn] Youngkin, a former CEO at the private equity firm Carlyle Group, brings a significant capacity to self-fund to the race…. Former President Donald Trump remains a very unpopular figure. He lost Virginia to Biden by 10 points, and a Christopher Newport University poll earlier this year found that a majority of Virginia voters said Trump was worse than most presidents while in office.
But in order to win over the party activists in the primary, Youngkin and the rest of the gubernatorial field embraced much of Trump's legacy.
$100 million New Jersey deli: Ex-Trump tax lawyer owned shell company created by mystery investors [CNBC]
The shell company — Europa Acquisition I Inc. — was one of eight shell entities set up in 2010 by Peter Reichard and Peter Coker Sr., the North Carolina-based investors in deli owner Hometown International.
After Reichard and Coker sold them, most of those shell companies — including the one later purchased by Trump's former real estate tax lawyer Allan Schwartz — ended up having their registrations revoked by the Securities and Exchange Commission for failing to keep current in their disclosure filings, records show.