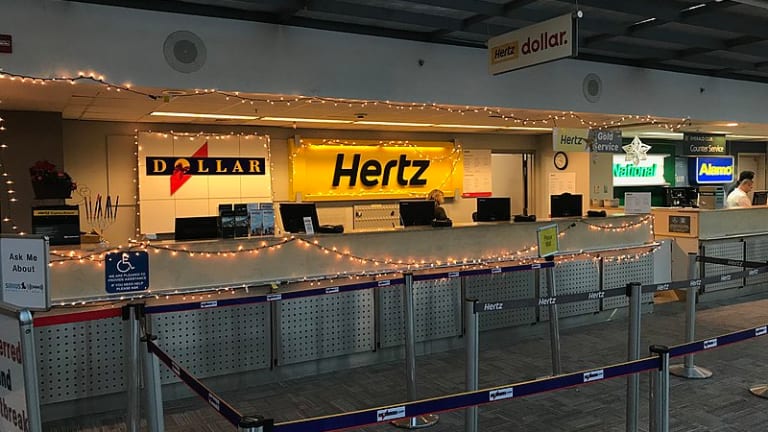 Opening Bell: 5.13.21
Heroic Hertz; IP-Volvo; everyone loves infrastructure investments as long as someone else is paying for it; and more!
Hertz Shareholder Payout Set to Swell on Winning Bankruptcy Bid [WSJ]
The winning offer provides for an estimated distribution of close to $8 a share to the company's stockholders, people familiar with the matter said, well above Tuesday's closing price of $3.69…. Not even the horde of individual traders who piled into Hertz stock after its bankruptcy filing last year believed the company was worth so much. During that brief rally, retail traders helped push the shares from 56 cents after the bankruptcy to as high as $5.53 before they declined again.
Volvo Cars to Explore Possible IPO [WSJ]
Earlier this year, Volvo and Geely backed away from a plan to merge Volvo with Geely Auto Group, raising expectations that the company would pursue a separate listing and seek greater independence from Geely Holding.
Libor Replacement Race Heats Up [WSJ]
Bank of America Corp. and JPMorgan Chase & Co. traded the first complex derivative using a Bloomberg index crafted to replace Libor, exchanging $250 million worth of an interest-rate swap earlier this month. The Bloomberg Short Term Bank Yield Index competes with the alternative preferred by regulators including the Federal Reserve Bank of New York…. The Alternative Reference Rates Committee, consisting of major banks, insurers and asset managers working alongside the New York Fed, have been rallying investors and companies to move to the Secured Overnight Financing Rate, or SOFR. While large banks and mortgage lenders like Fannie Mae have started actively using the benchmark, some large U.S. corporations and other borrowers held off, seeking a benchmark that could fix rates over longer time spans.
Business Leaders Push for Infrastructure Deal, Minus the Corporate Tax Hikes [WSJ]
Some executives and business groups have offered financing alternatives, including fees from users of new infrastructure, such as tolls, and creation of a federal infrastructure bank to boost projects through loans. The Business Roundtable, a trade group of corporate executives, said if necessary the government should borrow more, arguing that every dollar in investment generates more economic growth.
SoftBank Pulls Back From Funding 'Nasdaq Whale' [WSJ]
The unit, named SB Northstar, had been investing billions of dollars in stocks like Facebook Inc. and Amazon.com Inc., sometimes using derivatives called options to increase the size of its bets. For a time, SoftBank Chief Executive Masayoshi Son personally directed the trades himself, using a $20 billion pot of cash.
But the unit ended up losing money and was roundly booed by investors. During the fiscal year ended in March, it lost the equivalent of $5.6 billion on its derivatives transactions, according to a SoftBank financial filing.
Cathie Wood's space exploration ETF sells almost all of its Virgin Galactic stock [CNBC]
The stock has lost about half its value since ARKX began trading in late March, when the fund debuted with a stake of about 672,000 shares…. Ark cut its ARKX holding of Virgin Galactic by nearly half on April 20, after the stock slipped below $23. Shares continued to fall earlier this month, after Jeff Bezos' venture Blue Origin announced plans to launch the first crewed flight of its space tourism rocket on July 20 – a move UBS warned likely removes Virgin Galactic's first-mover advantage.