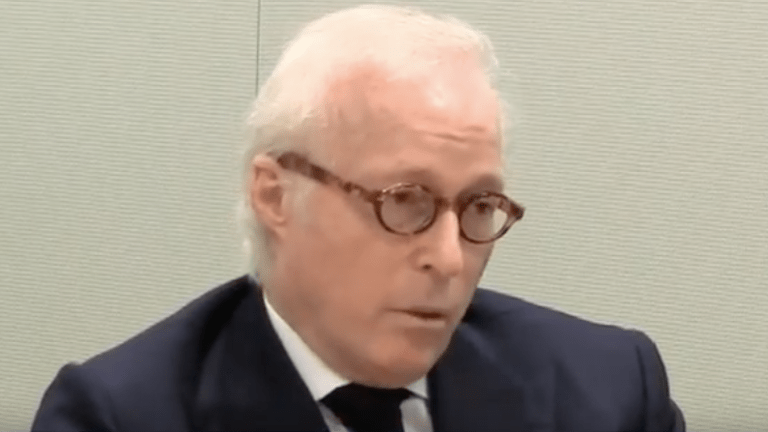 Opening Bell: 5.18.21
Archegos escapees; Elliott sharpens its knives; failed Cabinet nominee to be failed money manager; and more!
Hedge Fund Millennium to Try Three Office Days a Week This Fall [Bloomberg]
Employees at Izzy Englander's hedge fund firm will be required to come into the office three days a week and can work the remainder from home, according to a person with knowledge of the matter. The approach will start on Sept. 7 and apply to most of the firm's offices globally…. Millennium plans to monitor the viability of its plan and will settle on a longer-term solution at a later stage, the person said….
Home to one of the world's busiest trading floors, Millennium's move signals a cautious return to the office.
Credit Suisse Faces Banker Talent Drain After $5.5 Billion Archegos Hit [WSJ]
Barclays PLC poached several bankers including telecom-and-media specialist Ihsan Essaid, who is leaving to become the British lender's co-head of Americas mergers and acquisitions, as well as Tim Devine and David MacGown, who focus on financial institutions, and Kamal Ahmed, who will become global head of semiconductor coverage banking. Two other bankers in the financial-institutions group, Chris Eby and Nick Daly, are leaving for Goldman Sachs Group Inc. and Bank of America Corp., respectively.
Perella Weinberg Partners hired industrial-company banker Christian Bradeen. News and information-services banker Simon Auerbach also departed, as did Jason Wortendyke, a transportation banker who is headed back to Citigroup Inc., where he will be global co-head of diversified industrials. Healthcare banker Leo Reif is joining Jefferies Financial Group Inc.
Nomura completes unwinding of positions related to U.S. client [Reuters]
In total, Nomura will incur $2.9 billion in Archegos-related losses, including some $2.3 billion already booked in the January-March quarter.
Treasury Secretary Janet Yellen Calls for Reform of Corporate Tax System [WSJ]
Ms. Yellen, speaking at the chamber's online Global Forum on Economic Recovery, labeled corporate taxes as being at a "historical low" of 1% of gross domestic product as she argued the administration is seeking to return them to historic norms…. "We haven't maintained our infrastructure let alone modernized it," she said. "We haven't sufficiently supported public research and development to ensure that America will maintain its technological edge. We haven't embraced the investments in education and training that we need to keep up with technological change and to compete in the international marketplace as we once did."
Activist Elliott calls for three-way split of U.S. utility Duke [Reuters]
In a letter to Duke's board, Elliott said the company's separation into three regionally-focused entities — the Carolinas, Florida and the Midwest — should create $12 billion to $15 billion of near-term value for shareholders…. In response, Duke in a statement said there was no strategic logic to breaking the company apart. The move would burden each entity with extra costs that would negatively impact services and threaten Duke's ability to pay its shareholder dividend, it added.
Trump Allies Promote Portfolios Targeting 'Unwoke Investors' [WSJ]
"It's an investment option for unwoke investors," said Andy Puzder, who is on the firm's advisory board. "We believe that companies that focus on profit make more than companies that don't."
Mr. Puzder is the former chief executive of CKE Restaurants, the owner of Carl's Jr. and Hardee's fast-food chains. He withdrew in 2017 from consideration to be former President Donald Trump's first labor secretary after questions arose about his past employment of an undocumented housekeeper.