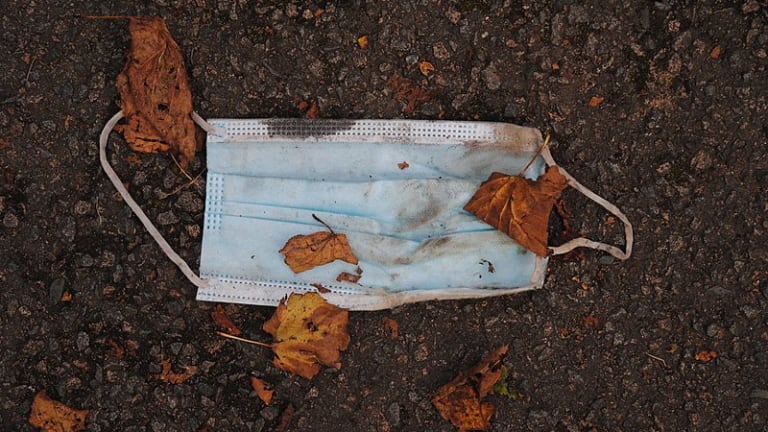 Opening Bell: 5.19.21
Jamie Dimon's chiseled chin will not be contained; Gabe Plotkin loses coming and going; Michael Burry buries Tesla; and more!
JPMorgan tells vaccinated employees no mask required at work [Reuters via Yahoo! Finance]
Employees are asked to enter their vaccination status into an online database organized by the bank. Employees who have not been vaccinated must continue to wear a face covering in all public and common spaces, private offices and meeting rooms, according to the memo.
The change in policy comes one day after the bank began requiring employees to return to work in offices…. Employees working at its Chase bank branches or in receivables operations will still have to wear masks, the company said, "due to the high levels of client interaction (and) other factors…." Employees may also need to wear masks in some common areas, like lobbies in buildings where JPMorgan is leasing its offices.
European Union reopens its borders to those with accepted vaccines [WaPo]
E.U. leaders will need to give formal approval next week to the plan that was agreed by their ambassadors on Wednesday, but their sign-off is not in doubt. The precise timing of when the borders will actually open is not yet clear…. All the vaccines currently available in the United States would be greenlighted, but vaccines currently manufactured in Russia and China would not be.
OCC hits brakes on rollout of Trump-era CRA rule [American Banker]
In the bulletin, the OCC wrote that the decision to suspend compliance deadlines for the regulation "will provide for an orderly reconsideration of the June 2020 rule" as well as "provide the OCC with the opportunity to consider additional stakeholder input, to evaluate issues and questions that have been raised, to reassess the necessary data, and to take additional regulatory action, as appropriate."
Melvin Capital Closed Out All of Its Public Short Positions in the First Quarter [II]
Melvin's latest filing shows that in addition to selling all of its GameStop puts during the first quarter, it also sold puts on 17 other stocks. Closing out those puts during the quarter may have been unfortunate timing, as two of those put options were on stocks that collapsed during the late March liquidation of positions held by Bill Hwang's Archegos Capital Management.
Four Hedge Fund Titans Each Give $500,000 to PAC for Adams [Bloomberg]
Billionaires Ken Griffin, Dan Loeb, Stanley Druckenmiller and Paul Tudor Jones donated to Strong Leadership NYC Inc., which spent about $1.2 million on a television ad for Adams, who is running on a tough-on-crime platform.
'Big Short' investor Michael Burry makes bearish bet on Tesla [MarketWatch]
According to a Securities and Exchange Commission filing on Monday, Michael Burry's Scion Asset Management was the owner of puts against 800,100 Tesla shares as of March 31, with a value of $534 million…. In December 2020, he announced a short against Elon Musk's company at "ridiculous" levels. In January, he appeared to double down on that bet. "Well, my last Big Short got bigger and bigger and BIGGER too," Burry said in a Jan. 10, now-deleted tweet. "Enjoy it while it lasts." He appears to have deleted his Twitter account in April.