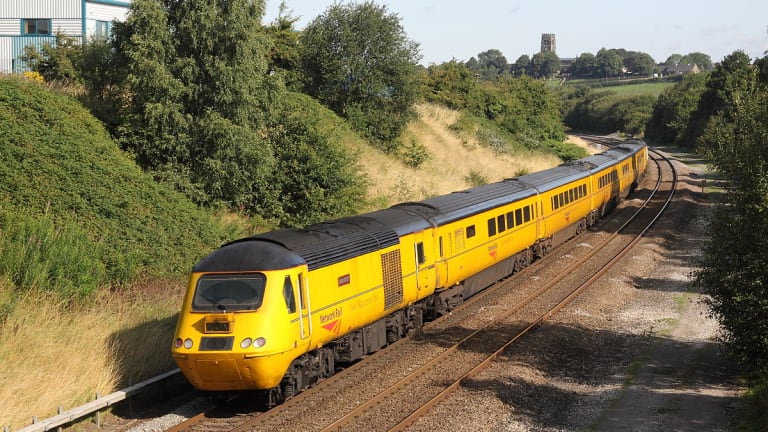 Opening Bell: 5.20.21
Sohn strike-outs; Soros and Citadel ride the train; Brown burns (crypto) banks; rappin' with Coop; and more!
Jobless claims drop more than expected for a new pandemic low [CNBC]
The procession of Americans heading to the unemployment line fell last week, with jobless claims totaling a fresh pandemic-era low of 444,000, the Labor Department reported Thursday…. The total represented a decline from the previous week's 478,000.
For the same period a year ago, claims totaled more than 2.3 million.
Hedge Fund Picks at Sohn 2020 Show Perils of Covid Investing [Bloomberg]
Some bearish bets have flopped, as stock markets continue to rise on the back of unprecedented global economic stimulus. Anatole Investment Management's George Yang made a short call against Zara parent Inditex SA, only to see the stock soar. Egerton Capital's Jay Huck expected similar declines from Arista Networks Inc., which benefited from the migration to cloud computing…. Eurizon Asset Management's Sean Debow touted India's rising consumer, only to see the tragic wave of Covid-19 cases there disrupt spending.
George Soros and Citadel among the winners as Trainline shares plunge [MarketWatch]
The new Great British Railways system will allow passengers to book all trips from a single site, with a single compensation system for refunds. Trainline's commission rates are guaranteed until 2024…. "The company now faces a two-year deadline to somehow preserve its relevance under the new setup. It won't be an easy task," he added.
Sherrod Brown presses Biden bank cop to take harder line on cryptocurrency [Politico]
In a letter to the Office of the Comptroller of the Currency, which regulates national banks, the Ohio Democrat warned against granting federal charters to companies trying to expand access to "risky and unproven" digital assets and technologies. He asked acting Comptroller Michael Hsu, appointed by Treasury Secretary Janet Yellen last week, to reconsider recent decisions to let three crypto firms — Paxos, Protego and Anchorage — become national trust banks…. "Not only could these charter approvals lead customers to underestimate the risks related to these assets, but it could undermine faith in the safety and stability of the entire banking system," Brown wrote in the letter, provided to POLITICO.
Whistleblower Is Awarded $28 Million in Panasonic Avionics Case [WSJ]
The SEC said the sum is one of the 10 largest awards paid out by its whistleblower program…. Lawyers representing the whistleblower said the award was connected to 2018 bribery settlements involving Panasonic Avionics Corp., a Lake Forest, Calif.-based unit of Panasonic that makes entertainment and communication systems for aircraft.
The tipster, who isn't a Panasonic employee, notified the SEC about alleged wrongdoing at the company in countries in Asia and Europe, prompting the regulator to open the investigation….
Former Goldman Sachs Asset Management CEO Lee Cooperman hits back at Elizabeth Warren on wealth tax [Fox Business]
"I'm the last person [Warren] should be attacking. I'm willing to pay more in taxes. We have to get away from tax-and-spend and fair share baloney. I get absolutely nuts with fair share… I am willing to give 50% to the government, okay. I think you talk to Bernie Sanders, I don't think he is a socialist. I think he is a communist. He says 90%. Talk to Elizabeth Warren, she says 70% with a wealth tax. She doesn't care the vast bulk of countries enacted wealth tax have retracted it. Makes no sense…."
"[Warren] says 'inside trader' which she libeled me, I won the case was not convicted of insider trading... She showed me she was a politician in the worst sense of the word…I didn't think there was anything gained by appearing before a committee where she controls the microphone and tries to embarrass me. I have nothing to be embarrassed about."