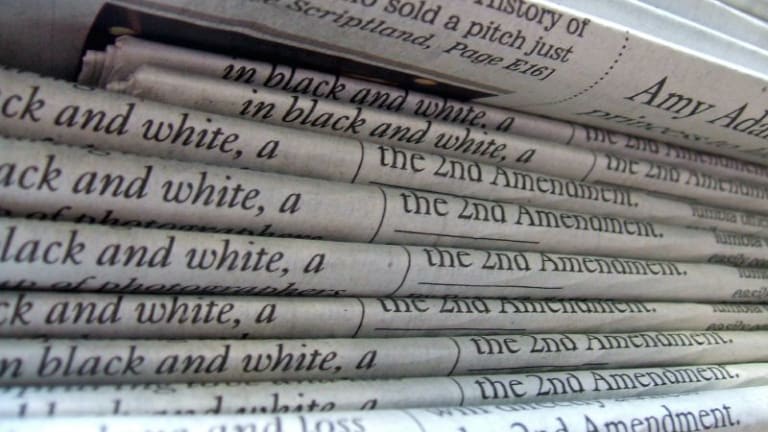 Opening Bell: 5.24.21
Goldman vet's GrowthCurve; hedge fund cleared to euthanize newspapers; Epstein jailers avoid jail; and more!
Former Goldman Executive Sumit Rajpal Launches Buyout Firm [WSJ]
The new firm, to be called GrowthCurve Capital, will focus on companies in the technology, healthcare and financial- and information-services sectors and target deals with an enterprise value between $500 million and $1 billion, firm officials said.
Mr. Rajpal, who left Goldman in February 2020 after a 20-year career at the investment bank, has hired 19 people for the new firm including three seasoned investors who will lead deals in each sector…. Mr. Rajpal has also recruited four operating executives with specialties in digital transformation, artificial intelligence, data analytics and human capital. Unlike at most buyout shops where operational specialists are often brought in to evaluate strategy and improve companies after they have been acquired, these executives will sit on GrowthCurve's investment committee and evaluate deals when they are first proposed.
Tribune shareholders approve hedge fund Alden's bid [AP]
The deal drew opposition from many of the company's journalists in an unusual spate of employee activism. They set up rallies, tried to find local buyers and begged for a rescue in their own newspapers…. They lobbied Tribune's No. 2 investor, Los Angeles Times owner Patrick Soon-Shiong, to vote no and scuttle the deal…. Confusion arose earlier in the day when a spokeswoman for Soon-Shiong said he "abstained" from the vote. According to Tribune's April 20 proxy statement, which states that approval of the deal required the votes of at least two-thirds of shares not owned by Alden, an "abstain" vote counted the same as an "against" vote…. Tribune effectively confirmed earlier reporting attributed to unnamed Tribune officials that Soon-Shiong's ballots were submitted without the "abstain" box checked, and so were counted as "yes" votes toward the Alden takeover in accordance with the instructions on the ballot.
Jack Ma to step down as president of his elite business school [FT]
Hupan University, an executive training programme that is reputedly as hard to get into as Harvard University, will also restructure its educational programme and has changed its name, the people said…. Authorities worried that Ma was building a powerful network at Hupan that could be at odds with the Communist party's objectives, according to a person close to the school. Some high-ranking Chinese officials view Hupan as a modern-day version of the Donglin Academy, a 17th-century educational institution that served as a debating ground for thinkers who influenced politics and weakened the Ming Dynasty government.
Reddit Traders Boost Chinese Billionaire's Movie Bet on AMC [Bloomberg]
The company has gained about $675 million, including dividends, from its investment since 2012…. Wanda bought AMC in May 2012 and took the company public the following year…. Day traders who congregated on Reddit's WallStreetBets forum gave AMC and Wang more room to breathe, inspiring a turnaround in the stock. While the company has since fallen from its high in January, it's still up 470% this year.
Mario Draghi Helps Pave Way for Italian Bank Mergers [WSJ]
Last week Mr. Draghi's government simplified procedures for banks to benefit from tax breaks when they merge, effectively giving them more time to access these benefits…. Consolidation is seen as a way for banks to reduce costs and slash their way to more profits. Compared with the U.S., Europe's banking scene is highly fragmented, with each nation hosting its own vast collection of regional banks. And unlike the strong growth in the U.S., Italy's economy has barely grown for years, creating a difficult backdrop for banks to operate.
Jeffrey Epstein jail guards get deferred prosecution deal in suicide case [CNBC]
They also must perform 100 hours of community service "preferably in an area related to the criminal justice system," federal prosecutors told Judge Analisa Torres in a letter filed in U.S. District Court in Manhattan…. They surfed the internet in the common area of the special housing unit of the federal lockup, browsing sports news and sales of furniture and motorcycles, an indictment charged. They also appear to have been asleep for about two hours during their shift.
Epstein was in a cell just 15 feet or so from the guards' desk, the indictment says.