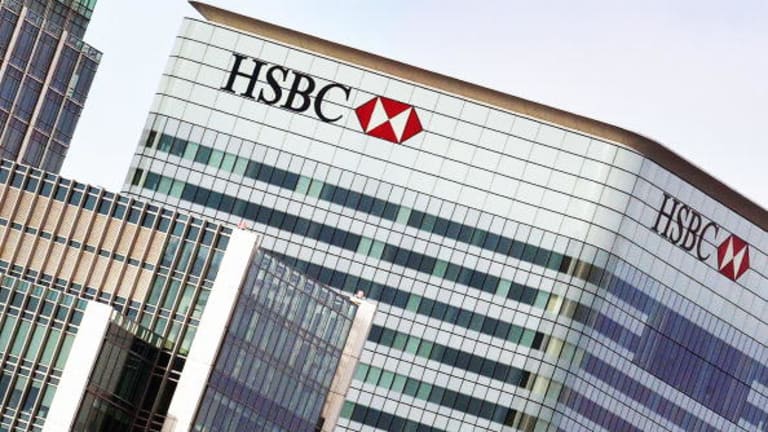 Opening Bell: 5.27.21
HSBC you later; Exxon upset; Hollywood hedge funds; Uncle Carl's cuddly side; and more!
'A small step': Wall Street lukewarm on HSBC's U.S. retail exit [CNBC]
Europe's largest bank in terms of assets will sell off some parts of its mass-market business and wind down others as it looks to shift attention to its largest market — Asia…. The group will exit 90 of its 148 branches, [retaining] a small network of 20-25 physical locations which will be recalibrated as international wealth centers, with the remaining branches to be closed….
Citizens Bank and Cathay Bank, subsidiaries of Citizens Financial Group and Cathay General Corp., have agreed to buy HSBC's businesses on the east and west coasts, respectively.
Exxon loses board seats to activist hedge fund in landmark climate vote [Reuters]
Eight of Exxon's nominees including CEO Darren Woods were re-elected to its 12-member board of directors, along with two of Engine No. 1's nominees, the company said. The counting is not finished, so Engine No. 1 could potentially see three of its four nominees join the Exxon board…. In another signal of investor dissatisfaction with the company's approach to climate change, shareholders also approved measures calling on Exxon to provide more information on its climate and grassroots lobbying efforts.
U.S. Unemployment Insurance Claims Fall to Fresh Pandemic Low [Bloomberg]
Stocks climbed after the jobless claims report as well as separate data showing orders for U.S. business equipment rose more than forecast. Orders placed with factories for business equipment rose in April by the most in eight months, the Commerce Department said Thursday. Treasury yields rose, while the dollar was little changed.
Amazon Deal for MGM Marks Long-Awaited Win for Hedge Funds [WSJ]
MGM's soaring stock price because of the deal has taken the return of Anchorage's flagship hedge fund from 8% to 18% this year, said a person briefed on Anchorage's performance. Anchorage co-founder and MGM board chairman Kevin Ulrich had been negotiating with Amazon's Mike Hopkins, senior vice president of Prime Video and Amazon Studios…. Major investors in MGM other than Anchorage include Highland Capital Management LP, Davidson Kempner Capital Management LP and Solus Alternative Asset Management LP. Those funds along with Anchorage converted debt they bought at a discount to equity during MGM's 2010 restructuring.
Former WeWork Chief's Gargantuan Exit Package Gets New Sweetener [WSJ]
Securities filings from earlier this month show WeWork in February gave Mr. Neumann an enhanced stock award worth roughly $245 million, a benefit that wasn't extended to other early shareholders…. In addition, the final package gave him nearly $200 million in cash, let him refinance $432 million in debt on favorable terms and allowed an entity Mr. Neumann controls to sell $578 million in WeWork stock.
The stock sale was open to all investors while the other benefits were reserved for Mr. Neumann.
Carl Icahn Holds 1% Stake in Allstate [WSJ]
The billionaire activist bought the position when Allstate's shares were trading around $90 each last year, the people said. Mr. Icahn's team concluded Allstate's share price was significantly undervalued compared with that of rival Progressive Corp. , they said.
Mr. Icahn, known for his raucous activist campaigns, has been uncharacteristically quiet at Allstate because the company was already undertaking the changes he had envisioned. It hasn't hurt that the shares closed Wednesday at over $135, buoyed by a cost-cutting plan.