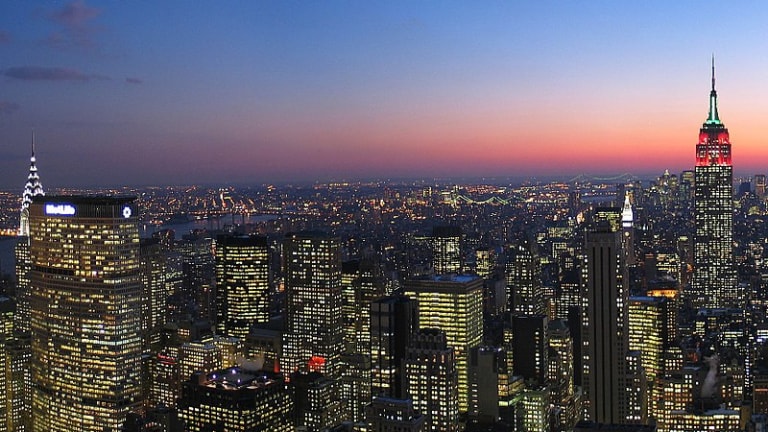 Opening Bell: 5.3.21
P.E. spree; way-off estimates; hedge funds confused and gluttonous; throw away your suits; and more!
Verizon sells media businesses including Yahoo and AOL to Apollo for $5 billion [CNBC]
Verizon will keep a 10% stake in the company and it will be rebranded to just Yahoo…. Verizon bought AOL for $4.4 billion in 2015 and Yahoo two years later for $4.5 billion…. Last year, Verizon sold HuffPost to BuzzFeed. It also recently sold off or shut down other media properties like Tumblr and Yahoo Answers.
Francisco Partners, TPG Agree to Buy Dell's Boomi for $4 Billion [Bloomberg]
Boomi specializes in integrating different cloud platforms for companies and has more than 15,000 customers. Dell agreed to acquire the company for an undisclosed amount in 2010…. Dell has been cleaning up its balance sheet in recent years and hiving off a variety of businesses. The company announced plans last month to spin off its stake in infrastructure software provider VMware Inc., its most valuable asset. Last year, it sold cybersecurity unit RSA for $2.08 billion to a private equity firm.
Record Share of Companies Are Beating Earnings Estimates [WSJ]
As of Friday, results from 87% of those that have reported were better than expected, according to Refinitiv. That is above the historical average of 65% and on pace for the highest share since Refinitiv began tracking the metric in 1994…. Going back to 1994, companies have beat earnings estimates by an average of 3.6%, according to Refinitiv. But this earnings season, companies have posted profits that have been 22.8% above expectations….
The problem is that investors aren't sure how much of the good news already has been baked into share prices.
Hedge funds confused by turns in markets [FT]
A major problem for many managers is that markets are not really functioning in the way they would normally expect them to. Trillions of dollars of central bank stimulus, as well as the surge in retail investor activity during the pandemic, have broken some of the tried and trusted relationships between news and price movements that managers have based their systems on…. What this all adds up to is a loss of what industry insiders call "alpha" — jargon for the industry's "secret sauce", or the highly prized extra value that managers supposedly add through the bets they take on stocks and other securities.
After a year of market shocks and monster trading profits, hedge fund giants like Citadel and Millennium are raiding investment banks for volatility traders [BI]
Marquee hedge funds like Balyasny, Citadel, and Millennium are plundering the rosters at Bank of America, Citigroup, and Goldman Sachs as they deploy their massive hordes of capital and chase riches with expanding volatility strategies of their own.
Prosecutors Seek Up to 18 Months in Prison for Hedge Fund Founder Charged in Neiman Bankruptcy [WSJ Pro]
The U.S. attorney's office in Manhattan on Friday essentially followed the sentencing guidelines of Mr. Kamensky's plea agreement, in which prosecutors agreed to seek a sentence of 12 and 18 months in custody. On Friday, prosecutors said a more lenient sentence would "send the wrong message."
Wall Street ready to toast a New York revival but trade business suits for leisure wear [Reuters]
"After more than a year in isolation, I am prepared to have drinks with just about anyone who breathes," said Kai Liekefett, who defends corporations against hedge fund managers pushing for changes as co-chair of law firm Sidley Austin's Shareholder Activism Practice.
"Even activists," he added….
And what about the dress code? Another person who works at a hedge fund recalled having his first in-person professional meeting since the pandemic. He wore athletic pants – a "business comfortable" attire he is not eager to abandon.
"It was very casual and I went in Lulus," he said, referring to Lululemon-brand trousers.