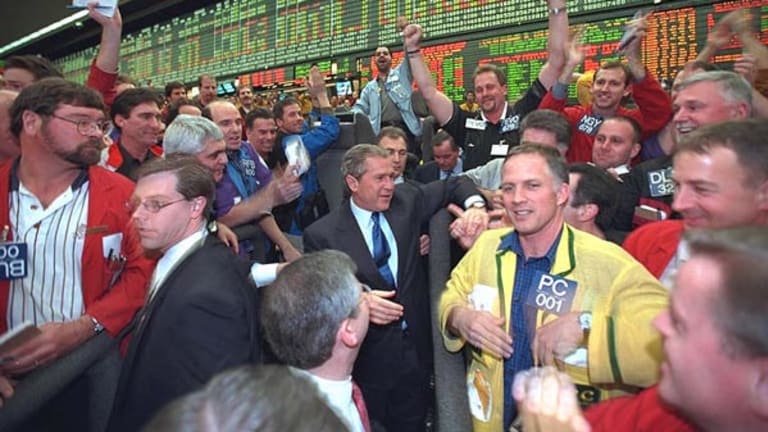 Campana de Apertura: 5.5.21
Yellen just sayin'; more jobs, less PPP; pits stopped; an Honestly big IPO; and more!
Treasury Secretary Yellen says rates may have to rise somewhat to keep economy from overheating [CNBC]
"Even though the additional spending is relatively small relative to the size of the economy, it could cause some very modest increases in interest rates…"
"It's not something I'm predicting or recommending," Yellen told the Wall Street Journal's CEO Council Summit. "If anybody appreciates the independence of the Fed, I think that person is me, and I note that the Fed can be counted on to do whatever is necessary to achieve their dual mandate objectives."
Private payrolls show big gain in April but still short of lofty expectations, ADP says [CNBC]
Companies added 742,000 workers for the month, a jump from March's upwardly revised 565,000 but a bit shy of the 800,000 forecast from economists surveyed by Dow Jones.
Leisure and hospitality, the sector hurt the most by pandemic-related business lockdowns, led growth with 237,000 new positions. The industry is still about 3 million shy of where it was before the pandemic….
The Paycheck Protection Program is out of money and closed to most new applications. [NYT]
Some money — around $8 billion — is still available through a set-aside for community financial institutions, which generally focus on lending to businesses run by women, minorities and other underserved communities…. Lawmakers in March extended the program's deadline to May, but they have shown little enthusiasm for adding significantly more money to its coffers. With vaccination rates increasing and pandemic restrictions easing, Congress's focus on large-scale relief effort for small businesses has waned.
CME Group to Close Most of Its Chicago Trading Pits Permanently [WSJ]
Some of the CME pits being shut down include pits for trading agricultural commodities, where traders had haggled over options on soybeans, wheat, cattle and hogs…. The only part of CME's trading floor that will remain open is the Eurodollar options pit, which the exchange operator reopened in August with social-distancing requirements and other measures to protect traders from the coronavirus….
CME is also permanently closing its pit for the trading of futures and options on the S&P 500, the exchange operator said.
Jessica Alba-backed Honest Company IPO raises $412.8 mln [Reuters]
The company said late Tuesday that it sold 25.8 million shares at $16 each. Honest had previously indicated shares could be sold in the IPO at $14-$17 apiece.
The IPO values Honest at $1.44 billion…. The Los Angeles-based company plans to list its shares on the Nasdaq under the symbol "HNST" on Wednesday.
Even the CEO of Zoom Says He Has Zoom Fatigue [WSJ]
On one day last year, he said he had 19 Zoom meetings in a row.
"I'm so tired of that," Mr. Yuan said, adding that he no longer books back-to-back Zoom calls. "I do have meeting fatigue."
Like many companies, Zoom is planning an eventual return to its offices, Mr. Yuan said. Zoom's employees will most likely be asked to come into an office two days a week, and work from home the rest of the time, he said.