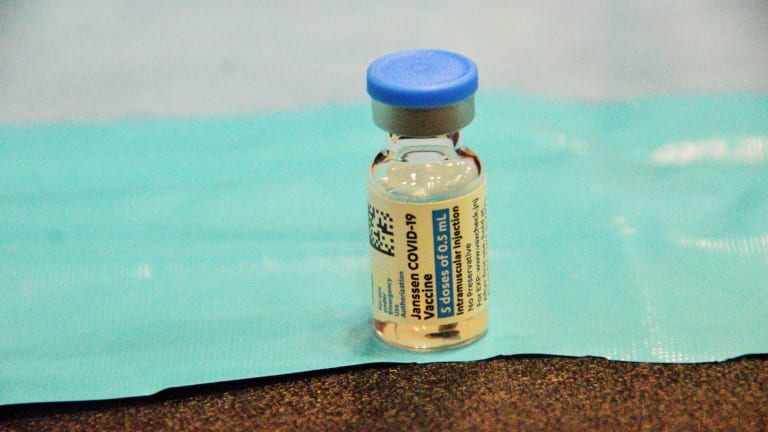 Opening Bell: 5.6.21
Shot in the arm; celebrating half-a-million unemployed; BlackRock v. Buffett; a voluntary exit from Citadel; and more!
Moderna Turns First Profit, Boosted by Its Covid-19 Vaccine [WSJ]
The vaccine brought Moderna revenue of $1.73 billion in the first quarter, reflecting three full months of its use in the U.S. and initial international sales…. Moderna also boosted its full-year forecast of Covid-19 vaccine sales to $19.2 billion….
The Biden administration said Wednesday it would support a temporary waiver of Covid-19 vaccine intellectual-property protections, to allow developing nations to produce drugmakers' vaccines…. Moderna Chief Executive Stephane Bancel told analysts and investors a temporary waiver wouldn't affect the company.
Jobless claims tumble below 500,000 in another sign the labor market is getting closer to pre-pandemic levels [CNBC]
"While forecasts put a return to pre-pandemic employment two years off, job gains are cutting financial stress and poverty by leaps and bounds now, and this strong trend should continue at least through the summer," said Robert Frick, corporate economist with Navy Federal Credit Union.
David Swensen, Who Revolutionized Endowment Investing, Dies at 67 [NYT]
Mr. Swensen's innovation at Yale was to shift endowment investing from a formulaic menu of stocks and bonds to a portfolio that included hedge funds and even timberlands. When he took over at Yale in 1985, the endowment was worth $1.3 billion. Since then it has grown to $31.2 billion, passing those at both Princeton and the University of Texas and trailing only Harvard University's…. "One of the things that I care most deeply about is that notion that anyone who qualifies for admission can afford to go to Yale, and financial aid is a huge part of what the endowment does," he said in an interview for this obituary in 2014.
BlackRock at Odds With Warren Buffett's Berkshire Hathaway Over Disclosures [WSJ]
BlackRock Inc. voted for two shareholder proposals that would require Warren Buffett's Berkshire Hathaway Inc. to publish disclosures on how it manages climate risk and diversity efforts across its many businesses. Berkshire's two shareholder-led proposals didn't pass, but around a quarter of votes cast were in favor of the two proposals…. "Overwhelmingly the people that bought Berkshire with their own money voted against those propositions," Mr. Buffett said Saturday. "Most of the votes for it came from people who've never put a dime of their own money into Berkshire."
New York Daily News makes a plea for local ownership as hedge fund takeover looms [CNN Business]
In Wednesday's edition of the New York Daily News, reporter Larry McShane practically begs someone local to "step up and save New York's Hometown Paper…." Jennifer W. Sheehan, a reporter at another Tribune title, The Morning Call in Allentown, Pennsylvania, tweeted in response, "All of us have been working for months to get new owners that can help us escape ownership by the worst hedge fund in America. It may be down to the wire but we will not stop."
Citadel Taps Phillip Lee to Run Surveyor as Todd Barker Retires [Bloomberg]
Todd Barker, the head of Surveyor Capital at Citadel, is retiring after 16 years at the hedge fund and will be replaced by his deputy Phillip Lee…. He will continue as a special adviser to the firm, Ken Griffin's Citadel said Wednesday….
The unit has more than 175 investment professionals globally, and has ramped up its international hiring. It doubled the size of its London investment team over the last year or so, and is seeking to double its presence in Asia.