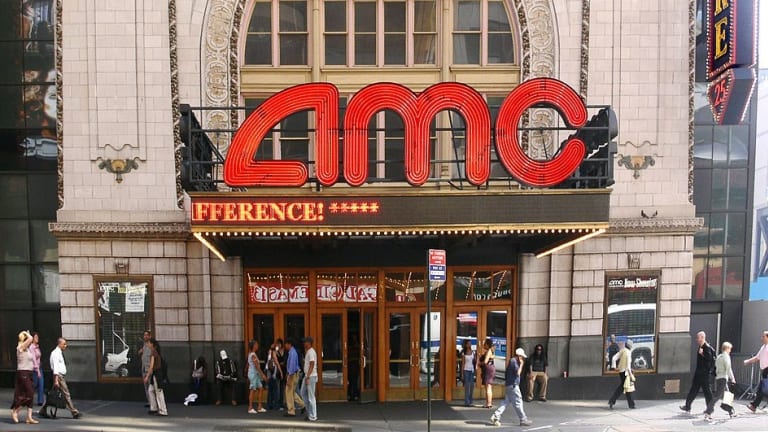 Opening Bell: 6.1.21
The show goes on; Goldman hires frog- and snail-eaters; third-party finger-pointing; and more!
AMC sells 8.5 million shares at near 4% premium to Mudrick Capital, stock surges [MarketWatch]
The movie theater operator's stock jumped 7.0% in premarket trading, after rocketing 116.2% last week. AMC said it plans to use the proceeds for "the pursuit of value creating acquisitions of theatre assets and leases, as well as investments to enhance the consumer appeal of its theatres." AMC said it will also look for opportunities to reduce debt.
Goldman Sachs bolsters European staff numbers by nearly 300 in wake of Brexit [FN]
Employee numbers have swelled to 851 as of March 2021, according to latest accounts, up from just 212 people in 2019. The majority of this change is down to its Brexit strategy, but Goldman has also been recruiting on the continent in recent months.
Separate accounts for Goldman Sachs International, which includes investment banking and trading activities outside of the US, including front office jobs in London, show staff numbers declined by 5%, or 217 people, at the unit due to staff moving out because of its "Brexit strategy".
Private Equity Weighs Linking Manager Pay to ESG Performance [WSJ Pro]
More institutions are weighing whether to link asset managers' compensation to performance on environmental, social and governance issues, say people who consult with investors and help private-equity firms raise money.
SEC Sues Five BitConnect Promoters Over $2 Billion Scheme [Bloomberg]
The SEC sued the promoters for advertising the merit's of BitConnect's "lending program" in 2017 by creating testimonials on YouTube, sometimes multiple times a day, according to a Friday statement from the SEC. The promoters received commissions based on their success in attracting investor cash with one individual earning more than $2.6 million…. BitConnect closed its exchange in January 2018 after receiving two cease-and-desist letters from state authorities for the unauthorized sale of securities and suffering from denial-of-service attacks.
Internal PSERS documents show how Pa's biggest pension fund got key financial calculation wrong [Spotlight PA]
The documents reveal that a fund consultant, Aon, blamed the mistake on its clerical staff for inputting bad data. The material also shows that even though the fund hired a consultant, the ACA Compliance Group, to check the calculations, the consultant made only limited checks, and skipped over the month with the critical errors…. Experts say the fund pursued a flawed path from the beginning. They said the plan executives erred months before the bungled calculation by rejecting a warning that it avoid unaudited numbers — those not verified by independent analysts. That choice to use new, untested numbers had the effect of making results look better than they really were. Then, these critics said, PSERS hamstrung the ACA review by limiting its scope.
Business Travel Is Coming Back [WSJ]
Alison Taylor, chief customer officer at American Airlines Group Inc., said 47 of the airline's 50 largest corporate accounts have said they plan to resume traveling this year…. Corporate trips remain 70% or more below pre-pandemic levels, according to airlines, which rely heavily on business travel for a huge share of their revenue. But carriers including American and United Airlines Holdings Inc. said the pace of business travel bookings has been picking up in recent weeks….
There also could be new types of work travel. American's Ms. Taylor said employees who have moved to far-flung locations may need to fly to visit home offices a few times a year—a prospect that companies already are discussing with airlines.