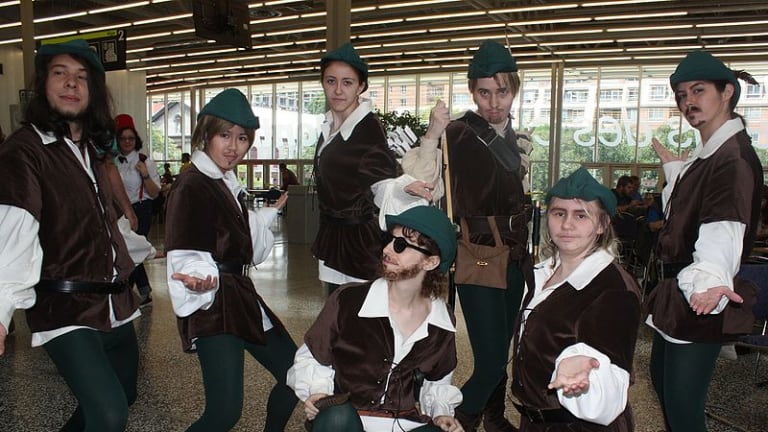 Opening Bell: 6.10.21
The summer of going public; inflation inflates; GameStop plays a bum card; James Biden got a call; and more!
Robinhood and Didi to Kick Off a Hot IPO Summer [WSJ]
From June through August, U.S.-listed IPOs could raise upward of $40 billion, some bankers estimate. That would eclipse the previous record of $32 billion over those three months, set last year…. Some bankers said they are working with more than two dozen companies that have confidentially filed for IPOs and are considering starting roadshows to pitch investors in coming weeks…. A swath of companies are on tap in the coming weeks, including Krispy Kreme and cybersecurity firm SentinelOne.
U.S. consumer prices soar again and push CPI inflation rate to 13-year high [MarketWatch]
The Federal Reserve, the nation's inflation watchdog, insists price pressures will wane soon once the U.S. and global economies regain a more normal footing. The upsurge in inflation is mostly tied to temporary shortages that will fade away as supply catches up to demand, senior Fed officials say….
The worry among some inflation watchers is that part of the increase will get embedded in wages and prices and become harder to eradicate. The Fed would have to raise interest rates sooner than it wants and risk short-circuiting the economy in a worst-case scenario…. For now, Wall Street isn't worrying all that much.
GameStop Doesn't Have a Blank Check After All [WSJ]
The company said Wednesday it intends to file papers to sell up to five million shares, after selling 3.5 million shares in April…. GameStop's stock price slid as much as 12% after hours Wednesday following the company's results and a truncated conference call that again took no questions. AMC's stock has fallen 21% since it announced its latest stock sale last week….
[Chairman Ryan] Cohen told shareholders Wednesday that GameStop's turnaround will take time. He also said the company was trying to do something in retail that no one else has done before. GameStop investors seem inclined to give the company time—but not at any price.
Next-Generation GPS Firm NextNav Reaches SPAC Deal to Go Public [WSJ]
NextNav is expected to generate roughly $410 million in cash through the deal from the money held by the SPAC and a private investment in public equity, or PIPE, associated with the merger…. The deal will accelerate NextNav's expansion of its network and capabilities, giving investors and potential customers more certainty that the company will be around for years, [Chairman Gary] Parsons said.
James Biden abandons UK energy venture after White House review [FT]
James Biden established an investment vehicle in May, with a UK corporate lawyer and two Argentine businessmen. But he ditched the plan just weeks later following a White House assessment under stringent new rules introduced by Joe Biden's administration. The company now lies dormant…. In January, Joe Biden told the news channel CNN that his family would "not be involved in any business, any enterprise that is in conflict with or appears to be in conflict, where there's appropriate distance from, the presidency and government".
Following $33 Million NYC Buy, Hedge-Funder Spends $39.5 Million on North Palm Beach Mansion [WSJ]
[Igor] Tulchinsky's agent, Ryan Serhant of Serhant, said his client is "excited to spend a significant amount of time in Florida as WorldQuant expands its global presence to include West Palm Beach and Miami…."
The resulting home, which first came on the market in 2019 asking $42 million, is a nearly 19,000-square-foot mansion in the upscale Seminole Landing area. The nine-bedroom property has elaborate coffered ceilings, dramatic entertaining spaces and murals.