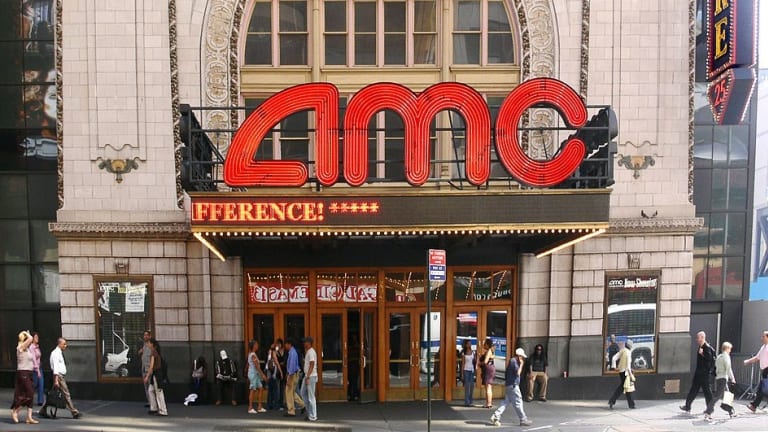 Opening Bell: 6.14.21
AMC directors also selling stock; Libor's last days; Lordstown cleans house; in defense of SPACs; and more!
AMC board members sold nearly $4 million worth of stock this week [N.Y. Post]
Three of the transactions took place on Tuesday, when AMC stock traded as high as $59 per share. Two more transactions took place on Wednesday, as AMC stock slipped from above $52 at opening to below $49.50 at close…. Last week, the movie theater sought to cash in on the meme stock boom when it announced it would issue 11.5 million new shares.
Tiger Global's Flagship Hedge Fund Declined 6.3% Last Month [Bloomberg]
The flagship, equity-focused fund declined 0.8% for the first five months of 2021, according to a person with knowledge of the matter. The average stock-picking hedge fund has gained 6.8% in the same period after rising 0.4% in May, according to Hedge Fund Research's Equity Hedge Total Asset Weighted Index. The S&P 500 returned 13% through May, including reinvested dividends…. Some of the fund's Chinese investments have been hit hard this year. JD.com Inc., its biggest long-equity holding as of March 31, sank 16% through May, while e-commerce company Pinduoduo Inc. fell about 30% and Alibaba Group Holding Ltd. slid 8.1%.
Regulators Tell Banks It Is Time to Stop Using Libor [WSJ]
The Commodity Futures Trading Commission last week told brokers that facilitate derivatives trading among large banks that they should stop using Libor, or the London interbank offered rate, as a reference rate by July 26…. As of July 26, big banks like JPMorgan Chase & Co. will see certain derivatives priced in SOFR rather than Libor on dealer screens. Libor conventions will remain for information purposes only.
"A lot of this is about inertia," said Tom Wipf, a Morgan Stanley banker. "We face a reality of no new Libor contracts by the end of this year. We don't have a lot of time to do this."
Lordstown Motors' chief executive and chief financial officer resign. [NYT]
The company's report, led by the law firm Sullivan & Cromwell, acknowledged "issues regarding the accuracy of certain statements regarding the company's pre-orders…."
Lordstown warned last week it did not have enough cash to start commercial production of its electric pickup truck and might have to close its doors. The company has been the subject of an investigation by the Securities and Exchange Commission focusing in part on its merger last October with a special purpose acquisition company….
High-Speed Trader Virtu Fires Back at Critics Amid Meme-Stock Frenzy [WSJ]
Last week, the new chairman of the Securities and Exchange Commission, Gary Gensler, said he has asked SEC staff to explore changes to the rules governing how investors' orders are handled. The review will include a practice known as payment for order flow, in which brokerages send many of their customers' orders to trading firms in exchange for cash payments. Virtu's stock sold off sharply after Mr. Gensler's remarks….
In an interview, Mr. Cifu warned that banning the practice and requiring that individual investors' orders be sent to exchanges would harm small investors. "Retail investors would get a much, much worse experience," he told The Wall Street Journal…. "I am so confident in the value that we, Citadel and Susquehanna in partnership with these retail brokers have provided to the ecosystem," he said, "that any right-minded person looking at this and looking at the data will conclude, 'Man, this is a great trading system. This is the envy of the world.'"
In Defense of SPACs [DealBook]
The SPAC, which has been around for decades, has brought back the I.P.O. market for innovative, smaller companies…. SPACs have found a way to raise ready capital via an I.P.O., long before approaching a company to acquire and transferring the funds. And there is also often additional investment from outside investors at the time of merger, which helps validate the deals….
More disclosure should be required about the compensation that SPAC sponsors receive. And some SPACs are too aggressive or make companies public too soon or with faulty (or even fraudulent) business plans. But the same can happen with traditional I.P.O.s. That is not a reason to kill the only thing that has revived the market for I.P.O.s of small and emerging growth companies in 20 years.