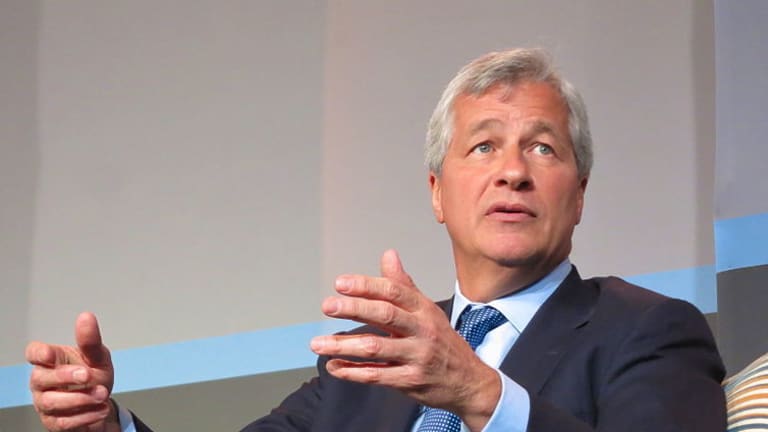 Opening Bell: 6.15.21
Inflation spikes along with Jamie Dimon's cash pile; no bonds for you; investing in oneself; and more!
Key inflation indicator records biggest jump on record [CNN]
Between May 2020 and May 2021, [producer] prices increased 6.6% -- the biggest jump recorded since the Bureau of Labor Statistics started collecting this data in November 2010…. Producers are struggling with higher input costs as well as shortages around the world. The data show American factories saw prices for processed goods sold into the supply chain of other manufacturers jump nearly 22% in the 12 months ended May, the biggest increase since 1975. This was mostly driven by high lumber prices.
Jamie Dimon says JPMorgan is hoarding cash because 'very good chance' inflation is here to stay [CNBC]
"If you look at our balance sheet, we have $500 billion in cash, we've actually been effectively stockpiling more and more cash waiting for opportunities to invest at higher rates," Dimon said. "I do expect to see higher rates and more inflation, and we're prepared for that…."
JPMorgan's move to accumulate cash accounts for about half of the decrease in anticipated net interest income this year, Dimon said. The other half comes from lower credit card balances, he said.
JPMorgan, Other Major U.S. Banks Excluded From Landmark European Bond Program [WSJ]
The European Commission is assessing whether "the primary dealers found guilty of breaching antitrust rules have taken necessary remedial measures to terminate these practices," according to an emailed statement. Pending the assessment's completion, these institutions "won't be invited to tender for individual syndicated transactions," it said…. Known as common bonds, they will be issued on behalf of all member countries. As part of the region's response to Covid-19, richer nations such as Germany and the Netherlands dropped previous resistance to backstopping debt that would fund spending in less well-off parts of the bloc.
AMC short sellers lost $512 mln after Monday's rally – Ortex [Reuters]
Recent reports from brokerages Fidelity and Freetrade show AMC has been the most traded stock by their customers, many of whom are small-time investors…. Market sources told Reuters last week that the volatility in AMC shares had led some professional traders to use options to limit their risk as they make bearish bets on the stock.
Apollo, Ares and Oaktree Team Up on Initiative to Lure Black Talent [WSJ]
AltFinance, as the initiative will be known, will include a mentored fellowship, a scholarship program and a virtual institute offering curriculum designed by the University of Pennsylvania's Wharton School. The fellowship and scholarship, which will initially be available to students from Clark Atlanta University, Morehouse College and Spelman College, are aimed at preparing students for careers in private-equity or alternative-credit investing…. The three firms are forming a nonprofit foundation called Alt Finance Corp., which will administer the programs. Each is committing $3 million a year to fund the organization for the next decade.
DA Candidate Tali Farhadian Weinstein Dumps $8.2 Million Of Her Own Money Into Campaign [Gothamist]
Just weeks before the primary election, Manhattan District Attorney candidate Tali Farhadian Weinstein has pumped $8.2 million dollars into her campaign, raising alarm bells among ethics watchdogs as she blows past the amounts raised by her seven rival candidates by more than $10 million…. Overall, her campaign spent $11.18 per voter, seven times as much as any other candidate in the race, according to a Gothamist/WNYC analysis of state campaign finance records through June 11th….
Farhadian Weinstein is married to Boaz Weinstein, the founder of Saba Capital hedge fund….