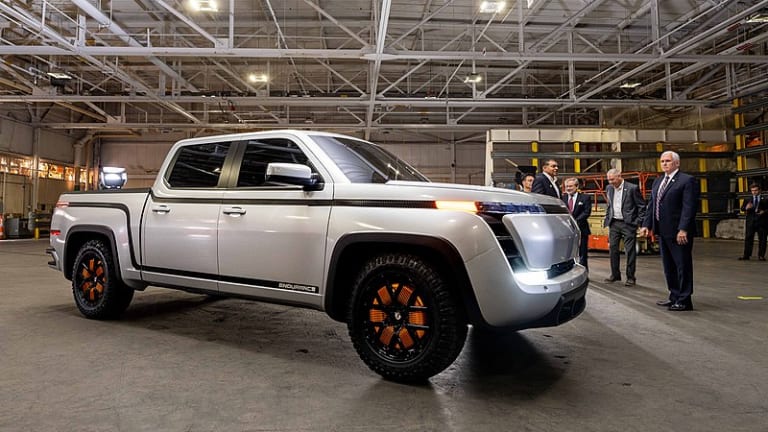 Opening Bell: 6.17.21
Unemployment rises; interest rates to follow; SEC still not sure about this bitcoin ETF; and more!
Jobless claims show surprise increase to highest level in a month [CNBC]
First-time filings for unemployment insurance for the week ended June 12 totaled 412,000, compared with the previous week's 375,000. That was the highest number since May 15…. All of the increase essentially came from two states – Pennsylvania saw a gain of 21,590, while California rose 15,712, according to unadjusted data….
Continuing claims, which run a week behind the headline number, were little changed at 3.52 million. A year ago, the number was close to 18 million.
Fed Pencils In Earlier Interest-Rate Increase [WSJ]
Their median projection showed they see lifting their benchmark rate to 0.6% from near zero by the end of 2023. In March they had expected to hold it steady through that year…. [Powell] said meeting the standard for reducing bond purchases remains "a ways away." But he added that the economy is making progress toward the Fed's goals and that policy makers will be assessing the appropriate time to begin scaling back the purchases at coming meetings.
JPMorgan Buys Nutmeg to Bolster Digital Banking Push in U.K. [WSJ]
Nutmeg, founded in 2012, has more than 140,000 customers and £3.5 billion under management…. A price for the acquisition wasn't disclosed but people familiar with the transaction said it was about $1 billion.
JPMorgan said in January it would launch a new digital bank in the U.K., offering consumer banking services there for the first time….
JPMorgan previously tried to launch a digital bank in U.S. cities and markets where it didn't have Chase branches, but closed the product, called Finn, in June 2019 after slow pickup. Bank executives have said they learned lessons from that program, including that the Chase brand resonated better than a new name.
SEC Delays Ruling on Bitcoin ETF in Blow to Crypto Traders [Bloomberg]
The SEC asked the public to weigh in on aspects of the Cboe proposal, which seeks approval of a VanEck Associates Corp. ETF. The SEC set deadlines into July and perhaps even August for people to respond.
Lordstown Motors reverses itself again, telling S.E.C. it has no 'binding' orders. [NYT]
On Tuesday, its president, Rich Schmidt, said the company had binding orders but refused to say name any customers or say whether they had put down deposits. But in a filing to the Securities and Exchange Commission, the company said Thursday that it had "no binding purchase orders or commitments from customers."
Leading Manhattan DA Candidate Has Repeatedly Paid Virtually No Federal Income Taxes [ProPublica]
Tali Farhadian Weinstein, who is married to hedge fund manager Boaz Weinstein… reported income as high as $107 million in 2011…. But in 2017, according to a trove of tax data obtained by ProPublica, she and her husband paid no federal income tax. In 2015 and 2013, they also paid no federal income tax. In 2014, she and her husband paid $6,584….
On average, the couple paid 12.6% annually from 2010 to 2018. During that time, the top federal marginal tax rate fluctuated between 35% and 39.6%.